Opinion: Mary J. Blige, Kendrick Lamar Shine in Super Bowl Halftime Show
The Super Bowl was here, and now it's gone, but it didn't leave without giving viewers a nostalgic halftime performance. Dr. Dre, Snoop Dogg, Eminem, Mary J. Blige, Kendrick Lamar, 50 Cent, and others all took the stage at this year's Super Bowl. The performance that lasted less than 15 minutes had every member of Generation X bopping their hips like they were back in a club.
I am going to admit I had my doubts about this show, especially as a teenager who has never really been exposed to these artists in their prime, but I was pleasantly surprised when I watched the performance. With so many different artists, all with their own hit songs, I enjoyed every song. They got everyone bopping around like it was 2001. Family Affair and California Love, hits in my house, are truly timeless songs. 
The last time the Super Bowl was in California was in 2016, the year the Rams made their return to Los Angeles. Since 2016, the Super Bowl has taken place in Houston, Minneapolis, Atlanta, Miami, and Tampa. Those halftime shows occurred when it was fully dark outside. The West Coast brought in all new variables to this show—there weren't bright flashing lights because the sun was still up—and it made the show unconventional. They did not have a beautiful set like The Weeknd's performance last year and their stars could not dance like Jennifer Lopez and Shakira, but they did have the right songs, notoriety, and a bit of charisma. 
At first, it didn't feel like a Superbowl performance. It was casual and lowkey. Snoop Dogg and Dr. Dre looked like old friends who happen to be rappers getting ready for a backyard barbecue. There were no crazy stunts or beaming lights. All they had was a few houses as a set. As the show went on, it became more choreographed and with the wow factor of a Beyonce music video. While I did very much enjoy Snoop Dogg and Dr. Dre, their segment at the beginning wasn't enough to be classified as a halftime performance. 
But 50 Cent saved the day and took things to a new level. It was a perfect segue into the flashiest part of the show: Mary J. Blige.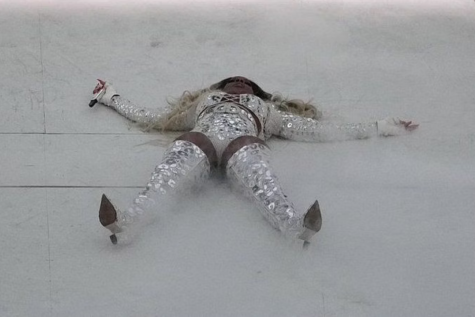 Immediately, when I saw her in her silver jeweled outfit, looking like a 22nd-century glamourous astronaut, I knew I was in for a show. Blige radiated confidence. From her hair and makeup to a sassy swagger, every step she took was with power. Her vocals were phenomenally on point at every moment. She belted out her vocals from high to low back to high.
I'm still torn on what I loved most, but I am gravitating towards the performance of Kendrick Lamar. He hopped out of nowhere. Surrounded by captivating dancers, he turned the simplicity of his environment into a true show. The unique dancers that accompanied him and the tarp on the floor were ultimately most captivating. The energy that Lamar put into his performance was certainly noticeable, he put his soul into it. As I rewatch his part, I realize that the cinematography elevated his performance to the max. From my view at home, the zoom-ins and outs put him and his crew at just the right angle. It was a masterpiece.
I think it's safe to say that this halftime show will go down in the record books as one of the best showings of the decade and not just because I will personally remember this as the first Rams win at home. Future performers should take note, and so should the NFL. Having a group this big allowed them to feature their best and most enjoyable songs. The more people involved, the bigger the selection of songs. I only hope that future performers look at Super Bowl 2022 as an example of success.
View Comments(1)
About the Contributor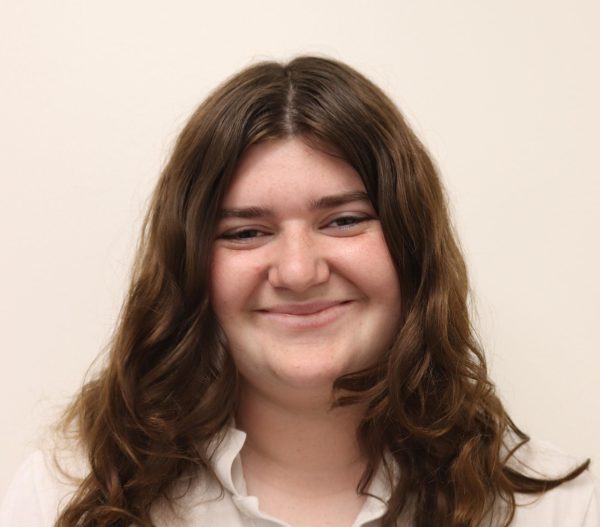 Ella B., Editor, Social Media Manager
Ella is in her fifth year writing for Spyglass, her second year as an editor, and her third year managing Spyglass' social media. When she is not writing...