Two Months into 2022: New Years' Resolutions Check-In
January: a time known for goal setting. It's around this time that many decide this is the year they drink more water, get more sleep, or work out more. However, according to Forbes Magazine, 80% of people are unable to follow through with their New Year's resolutions. Despite this statistic, many Westridge students have been on track with their goals. What are the reasons for their success?
Accountability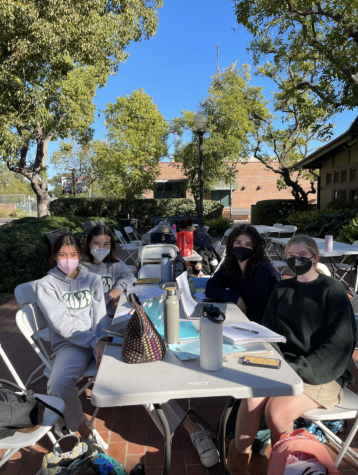 Chloe O. '24, who used to wake up early in the mornings to do homework, has been starting her homework earlier the night before, rather than watching TV. It's easy for her to get distracted by Netflix, but she explained how she tries to prevent this. "I've been just telling myself that I can watch endless TV after I finish my homework, and that motivates me to finish faster. I also, sometimes, do homework in my sister's room, and I just tell her to yell at me if she hears me watching [Netflix]." 
Similarly, Anna K. '24 and Julia W. '24 have been holding each other accountable for their shared goal of lowering their screen times to one hour a day. Often finding herself mindlessly scrolling through Instagram and Snapchat in the past, Anna's phone usage had averaged four to five hours, but now it's one hour and 15 minutes. "Two weeks ago, we set screen-time passwords on each other's phones," Anna said. "We set it for two hours, and then last week, we set it for an hour and 30 minutes. So we're decreasing [our screen times] incrementally. Then, this morning, actually, my screen time [limit] is now one hour and 15 minutes." 
 To further help her reach her goal, Julia deleted all her social media and games. "I spend like an hour on my phone every day doing nothing because I have nothing on my phone," she said. Her strategy proves to work; she finished her math homework earlier than usual this week and noticed that she has been more productive. Though Julia and Anna are sometimes tempted to ask one another for the screen-time passwords to their phones, neither reveal them.  
Planning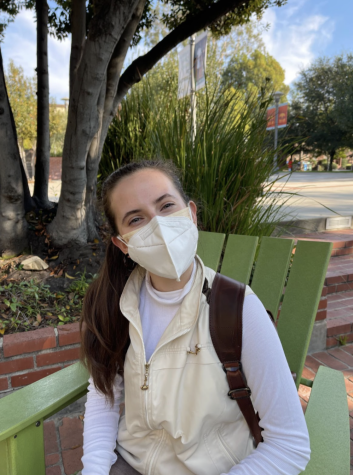 Bella H. '23's resolution revolves around being more productive. "I've tried to make timetables and force myself to do more work earlier in the week so that by the end of the week, I'm not as tired and not falling as behind," she said. With unexpected meetings, long-term projects, and a large workload, she hopes that restructuring her time will give her more time to relax. "I think organizing one's time can be very helpful. However, adhering to a schedule is not always possible. Sometimes one needs to take time for their mental health or break up the monotony of their schedule," she added.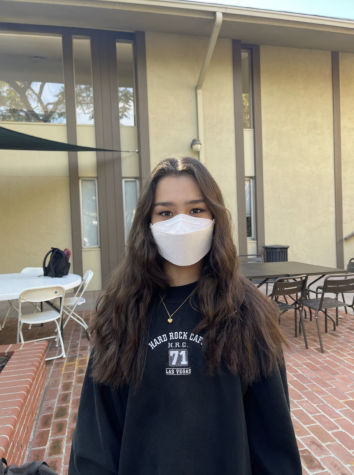 A self-described "hermit," Frances L. '23 made it her resolution to spend more time outside her home. "I'm trying to plan something every weekend—especially since school is very busy during the week, I try to really use that time to my advantage," she said. She tries to block out time for going on walks or going out to lunch and dinner. Even when she does not feel like going out, she still tries to, opting for a more "mellow" environment. "For example, if I was supposed to hang out with friends but don't feel up to it, [I would] go pick up dinner or a snack for myself." 
As shown by Westridge students, accountability and planning are the most effective ways to stick to resolutions. Want to work out more? Find a gym buddy and block out times in the week to exercise. Want to increase productivity? Create to-do lists and block the tasks into your schedule. By including others in the process and creating a plan, it's harder to make excuses for yourself and it's easier to achieve your resolution.
Leave a Comment
About the Contributor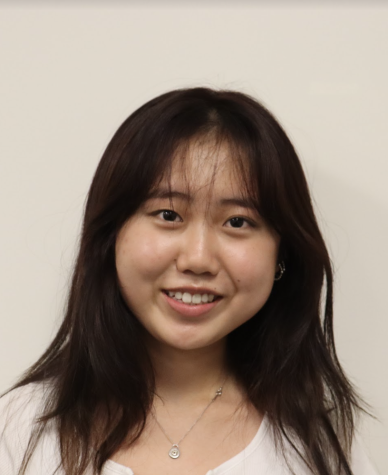 Jessica W., Staff Writer
Jessica is a senior staff writer in her third year in Spyglass. She enjoys reading, listening to music, and going on walks in her freetime.