Five Book Recommendations to Get Your New Year Started With
Have you made the resolution to read more this year, hoping that your promise won't fall through as it has in years past? I've done this as well, and often by March, I find myself reaching a reading slump that spans until the summer. That's why I've created a list of my recent reads to start your new year and help you get a jump on your reading slump. These reads are fun, weird, and engaging and will hopefully remind you of the joy of time with a good book.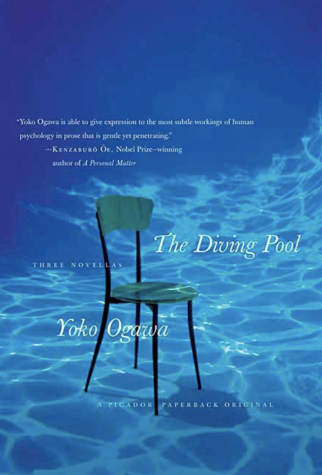 The Diving Pool –
Yoko Ogawa
The Diving Pool might have been my favorite read of 2021. When I read books composed of short stories, I often have trouble with how quickly the plot shifts. I can't get invested in any of the characters. The Diving Pool, composed of three 50 paged novellas, proved me wrong. The first story is about a teenage girl, living in an orphanage run by her parents, who develops a crush on her foster brother. The second is a series of diary entries recorded by a pregnant woman's sister, charting the mood swings her sister experiences. The third is about a woman who returns back to her old college dormitory to help her cousin move in. While these sound like ordinary stories, through all of them Ogawa introduces an element of eeriness and off-ness. For example, in the first, obsession turns into justification to harm someone. Although these stories feature different settings and characters, their themes of love and obsession connect them. Ogawa's imagery is often very visceral and specific, but she still manages to give the reader a vague and uncertain feeling about the narrators and the intentions of their actions, which begs you to keep reading.

Conversations with Friends –
Sally Rooney
I'm sure most people have either read or heard about Normal People, Rooney's hit novel adapted into a Hulu series. Conversations with Friends, also written by Sally Rooney a few years prior, actually stuck with me more. The main character is a college student named Francis who performs spoken word poetry with Bobbi, her best friend who also happens to be her ex-girlfriend. At one of their performances, they catch the eye of a famous photographer named Melissa and her actor husband, Nick. Francis and Bobbi are soon drawn into Melissa and Nicks's lives, and Francis begins to take an interest in Nick. Although this is a love story, it also explores the love between two friends and the love between a daughter and her parents. The book isn't very plot-driven, but being so wrapped up in the world of these characters, I didn't mind it. I will warn you that you will not like any of the characters in the book; they're not likable people. To me, this was necessary because the book really explores how and why people who make bad choice after bad choice can maintain their relationships and still be looked up to. My only critique is that there's occasionally some smart person jumble coming from Bobbi, which felt a bit like the author showing off. It deeply confused me as I assume it would almost any younger reader.

On Earth We're Briefly Gorgeous –
Ocean Vuong
This title has been recommended to me time and time again, but each time I'd walk into a bookstore with the intention of buying it, I'd somehow walk out with another book in hand. Finally, I sat down with it, and I'm glad I did. The book is written as a letter the main character, Little Dog, is writing to his mother, although she cannot read. In this letter, he reveals his own history and his family's history that began in Vietnam. Again, this book isn't plot-driven. It's an exploration of the relationship between a boy and his mom as well as the struggle of growing up as an Asian American. This may be one of the most beautifully written books I've read. It's lyrical and filled to the brim with metaphors, yet not overly wordy to the point where it gets muddy and becomes a pain to read. The story is very raw, and it doesn't feel like anything is being held back from you. While reading this, I felt an onslaught of emotions from both the experiences I could relate to and the ones I couldn't.

Crying in H Mart –
Michelle Zauner
Crying in H Mart is a memoir that tells the story of Michelle Zauner losing her mother to cancer. It not only explores the author's relationship with her mother, but also her experience growing up Korean and how the loss of her mother and her own loss of Korean identity interweave. The text stresses the importance of food in both connecting you to other people and to an entire culture. Even though the story was far from my own life and culture, I found many experiences I could relate to as a young person. The writing is extremely heartfelt, and it felt as if I was sitting down and being told a story, the author flashing between the far and near past in order to help me understand. I also loved her look at the complexity of grief which felt truthful. She discusses not only her sadness but also her feelings of jealousy towards her mother's other caretakers and the resentment towards her dad that begins to surface.

Mary Jane –
Jessica Anya Blau
I went into this novel with some mixed feelings only because of the misleading summary on the front flap. It gave me the impression I'd be reading a novel that was "Almost Famous meets Daisy Jones and the Six." One of my favorite movies and favorite books, what could be better? Sure, one of the main characters is a rock star and it takes place in the seventies, but other than that there are few similarities. The actual story is told from 14-year-old Mary Anne's perspective as she becomes a summer nanny for a disorderly family who is pretty much the opposite of her own. That summer, the psychiatrist father of the family has dedicated his time to helping a rockstar get clean. The rockstar and his wife move into the house, and soon Mary Anne's view of the world begins to expand, as she comes to a deeper understanding of who her parents are and the world in general. This book was humorous, and the narrator's very earnest view and take on life made it a fun read. At certain points, I felt the book lacked some maturity and felt like even a 14-year-old would be more mature in her understanding of certain topics like race. Still, the writing style was easy to get through, and I can't speak for this myself, but many reviews I read remarked that it brought back nostalgia from the seventies even in details as small as the type of refrigerators the families owned.
Leave a Comment
About the Contributor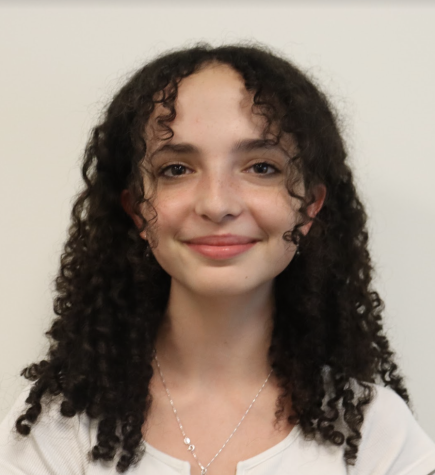 Eliza W., Managing Editor
Eliza is the Managing Editor of Spyglass, and has been a part of the Spyglass staff for three years. In her free time, she enjoys thrift shopping, listening...