Martin Luther King Jr. Assembly Highlights Activism Through Music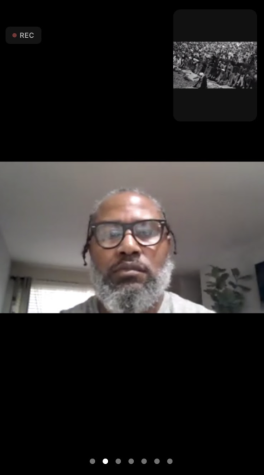 On January 14th, Westridge celebrated Martin Luther King Jr. Day with a virtual assembly titled MLK'S Legacy: Activism in Art Throughout the Years. Guest speaker Kwame Young shared influential music by Black artists.
 Young, a Business Systems Analyst and musician, has spoken to Ms. Yurchak's Perspectives in Literature classes. "Kwame Young is highly regarded by many students in Ms. Yurchak's Perspectives class for his engaging and informative class discussions, so the decision to reach out to him was an easy one," said Maya L. '23, a Student Voices Head and one of the organizers of the assembly. 
Young shared six songs influential to the social justice movement starting with Marvin Gaye's "Dancing in the Street," a song of hope that was originally written as a ballad but became an activist song when released to the public. Next, he shared another Marvin Gaye song titled "What's Going On." According to Young, it's "one of the most famous protest songs" and brings awareness to the injustices of the time.
 Following "What's Going On," Sam Cooke's "A Change is Gonna Come" was played. The video pictured Martin Luther King Jr., who was the inspiration for this song, delivering a speech to the public. A popular song featured in the film Do the Right Thing, "Fight The Power" by Public Enemy was then presented. The final song to be played, "The Bigger Picture" by Lil Baby, was recently released in 2020 and references current political and social injustices such as the murder of George Floyd. The assembly was almost like a concert with a deeper theme of community and justice at its center.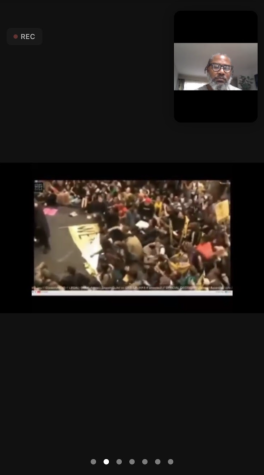 "I really liked that of all the things he could've chosen to present," said Erin L. '24, who attended the assembly. "When it came to Black culture, he chose to focus on voice-related things and what the Black community wanted to say."
Young closed the assembly by addressing how art and music can impact the social-political climate, emphasizing how "change takes a long time" and that the immortality of music allows songs to continue having a positive impact on the coming generations. Young encouraged students to take some time on their own to discover more music relating to this theme. The assembly remembered Martin Luther King Jr.'s legacy through music that brings about change in society and brings together communities
"The lyrics behind meaningful songs can often get lost on the listener, so being able to hone in on their message hopefully helps members of the Westridge community digest music in a new light," said Maya L.
Leave a Comment
About the Contributor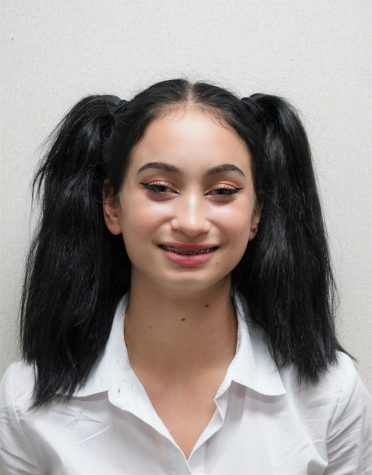 Lucia P., Staff Writer
Lucia is a freshman staff writer who joined spyglass in order to have the ability to make a positive impact on her community at Westridge.