The Show Must Go On! Westridge's Chamber Orchestra Has Its First Assembly Of the Year.
On November 29th, Chamber Orchestra had its very first assembly of the year, a relaxed "concert in the park" in Herrick Quad. Students sat down on the grass during a sunny day and listened to a wide variety of music such as Slavonic Dance by Antonin Dvorak and Holberg Suite Prelude by Edvard Grieg. 
Although COVID restrictions have eased, the orchestra wanted to remain safe and settled on Herrick Quad for the venue, where students could sit outside and enjoy the music. However, the Orchestra faced some challenges with the new location. "It was interesting to perform in that space because it was pretty cramped and also in the sun, so those two things were a little difficult," said Claire S. '22.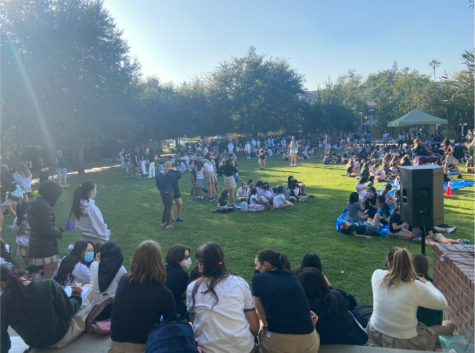 During the pandemic, the orchestra had a difficult time playing their instruments together, especially because they couldn't sync up through Microsoft Teams. Ms. Kerri Epps, the Middle and Upper School orchestra teacher said, "So all of the work we did [during quarantine]was recording ourselves [playing their instruments], and editing together and things like that." That situation was not ideal, but it paid off when they learned that their pianist wouldn't be making it back from her vacation in time for the assembly.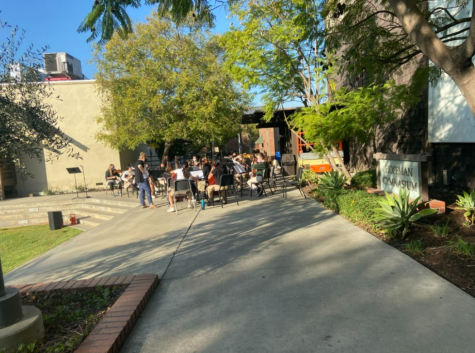 The Friday before Thanksgiving break,the orchestra's pianist, Mia N. '24 realized her flight wasn't going to be back in time, so she quickly got together with the wind instrument players and came up with an idea for their song to still be heard. "So I asked [the wind instrument players] if it was alright if we could record the piece, and then they were like 'yeah it's cool and it's a really good idea,' and so then we recorded it." 
Many audience members enjoyed the outdoor aspect of the performance. "I loved the fact that it was outside. It felt very open, I liked the relaxed feeling of it. I really liked the Dvorak piece," said Katie Sivers, Upper School Art teacher.
Typically, orchestra members stay in their assigned spots throughout a concert or assembly, for example: first chair, second cello, outside first violin, etc. However, Westridge's orchestra had a different approach. After every song, orchestra members moved to give each person a chance to play a different part. "It's something that I've spent a lot of time thinking about. The model for most orchestras is that once you're in your section you stay there and you can't switch, and so I played around with that cause I think if it creates a hierarchy, then I don't think it should be there and so by having them [switch] it sort of removes that," said Ms. Epps. 
This year's orchestra was more than excited to be back and show off their skills, and even with some challenges, they managed to put on their first assembly of the year. "For our first performance in over two years, I think it went really well, I think it was just enjoyable and sort of cathartic for everyone," said Ms. Epps.
View Comments(1)
About the Contributor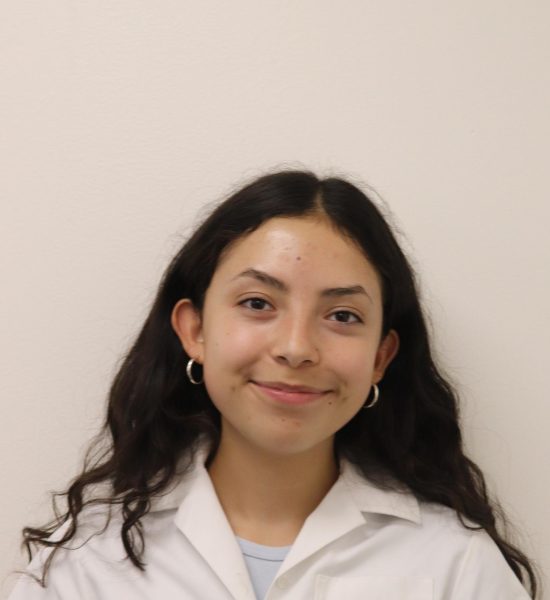 Lilah R., Staff Writer
Lilah is a junior and in her third year as a Spyglass staff writer. Outside of Spyglass, she enjoys going to the beach, eating food with her friends, and...