Coconut Date Balls
My family has never been the type to have traditions; Thanksgiving is just another Thursday, and Christmas another Monday. We're the type to eat something again and again until we're absolutely tired of it. The food currently in rotation is Coconut Date Balls. Sweet, healthy, and easy to make, this has been a to-go snack in my family for a couple of months now.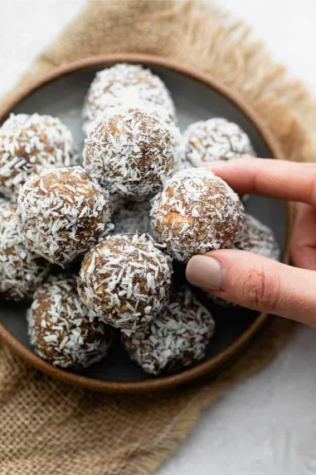 Ingredients (Makes about 12-14 bites)
10-12 Medjool dates 
2 cups pecans 
¼ teaspoon vanilla extract 
¼ cup desiccated coconut 
A pinch of sea salt 
Instructions
1. Pit the Medjool dates and soak them in warm water for 10 minutes until they soften
2. Place the pitted dates and pecans in the bowl of a large food processor. Blend on high until a thick "dough" is formed and the mixture feels sticky.
3. Scoop about 1-2 tablespoons of the mixture and use your hands to roll it into a ball. If you have time you can let them set in the fridge for 5 minutes.
4. Roll the energy bites into desiccated or shredded coconut pressing gently so they adhere. 
Recipe from Feel Good Foodie 
Leave a Comment
About the Contributor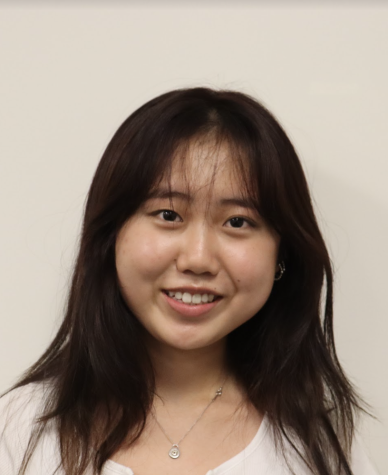 Jessica W., Staff Writer
Jessica is a senior staff writer in her third year in Spyglass. She enjoys reading, listening to music, and going on walks in her freetime.