Why I Quit Speech & Debate
This article is a special contribution in recognition of Westridge's annual Love Your Mind Week, December 6-10. The event is hosted by Peer 2 Peer and focuses on the importance of mental health and wellbeing.
The alarm from my Amazon Alexa woke me up in a panic. It shouldn't be like this, I thought to myself. It was 5:00 am on a cold November morning. Outside, it was pitch black and my house was silent. I felt sick; it seemed as if my stomach was trying to squeeze itself out of my body, and I didn't feel ready for the upcoming day. The only thought rushing through my head was tik tok, tik tok, only three hours until I have to perform. Slowly, I headed over to my living room ready to watch an episode of Gilmore Girls and drink a hopefully calming cup of hot chocolate. I was ready to gauge my eyes out. 
Over the weekend of November 21, 2020, I competed in three seperate events in an online speech and debate tournament. It was one of the worst experiences of my life. That tournament wasn't the first I'd ever been in, or the last. Nonetheless, it was a turning point for me. I simply wasn't enjoying the activity anymore. That was the beginning of the end for my speech and debate career.
The season continued on, and it didn't get much better. On April 18, 2021, I competed in my last speech and debate tournament. Similarly to the one in November, I also presented in three events. After my final round of congressional debate, I closed my computer and said goodbye. 
Quitting the extracurricular that consumed the majority of my life for two years was one of the hardest decisions of my life. Ultimately, I felt I deserved more, my mental health deserved more.  I chose my well-being over an activity that may or may not get me into a big-name college. The harms of continuing the elective were not worth it to me anymore.
I left the team for various reasons, but most importantly, my relationship with the activity was toxic. I wanted to do too much, I expected too much out of myself, and I didn't know where or when to stop. These are my own mistakes and not the program itself.  When I was writing a pros and cons list, I realized that the only reasons I'd want to stay were to make other people happy. In the end, I came to my senses and looked at the reasons for why I should leave the team. 
I was told that speech and debate would make me a better speaker and help build confidence, but that was not the case for me. While competing in events, I saw my performance anxiety develop and then worsen. My speaking skills did somewhat improve, but the more I competed, the worse my nerves became. I'm an incredibly competitive person, and I have been since birth. Going to my soccer games or swim meets, my stomach began to start twisting before I competed, all because I started getting anxious before I performed a speech.
The intense workload wasn't my deciding factor for quitting, but it was certainly a factor.  Saying no to birthday invitations and not being able to make plans due to a tournament wasn't fun for me. The whole point of the activity for me was to have fun. That was why I joined in the first place, but I didn't have room to be the teenager I wanted to be. If I wanted to continue, I was going to have to make some sacrifices I didn't know if I wanted to make. 
The activity I thought I loved took too much of me. I didn't realize how much effort and time I put into speech and debate until later. I normalized declining an invitation to a family movie night or staying up until 11:00 p.m. on an assignment. For someone who was so busy and had such a strong desire for fulfilling teenage years, speech and debate was not for me. 
At the beginning of my story, I liked the activity. I might've even loved it, but when it came down to the wire, reciting the same 10-minute speech over and over didn't make me happy. Speech and debate, for how much hard work I put into it, did not give me enough joy to keep going. I no longer cared about what it offered to my resumé. I just wanted to be able to enjoy high school. I truly felt that in my two years of rigorous practice and competition, I had learned enough. I could answer questions quickly and in a mature way, could debate someone well enough, and present a speech well enough. 
Reflecting now, several months after coming to this conclusion, my stance says relatively the same. Only now, I have a point of reference where I can compare life with speech and debate and life without it. And I choose life without it.  I choose to play sports six days a week, to write for the school newspaper, and to spend quality time with my friends and family.  I am proud of the decision I made because I ultimately chose Ella and what brings her the most joy.
View Comments (5)
About the Contributors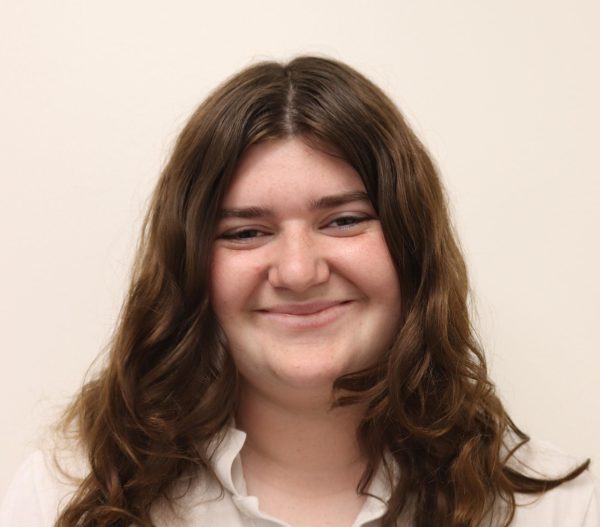 Ella B., Editor, Social Media Manager
Ella is in her fifth year writing for Spyglass, her second year as an editor, and her third year managing Spyglass' social media. When she is not writing...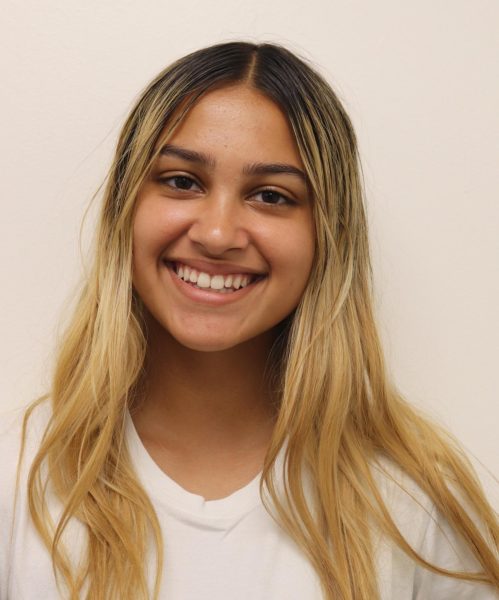 Ariana E., Staff Writer
Ari is a junior in her third year as a Spyglass staff writer. When not playing a sport or spending time with friends, she can be found baking and listening...