Climate Corner: Lower School Sustainability Reps Are Making Waves
Climate Corner is a column that features Westridge students' environmental and sustainability activism both on and off campus
Student involvement in sustainability initiatives spans all divisions at Westridge. To explore the ways Westridge's younger students approach these topics among their peers, I spoke with our fourth and fifth grade sustainability reps, Victoria P. '30 and Elizabeth T. '29, to hear more about their passion for environmental issues and what they are doing for sustainability on campus.
For Elizabeth, a love for polar bears sparked an interest in environmental issues when she was younger. "I wanted to run for sustainability rep at Westridge because animals deserve to have a voice too," she explained. When Elizabeth realized how rapidly plastic in the ocean is increasing, she felt even more compelled to take action. Ocean pollution is an especially relevant issue for her as someone who calls Southern California home.
Victoria shares Elizabeth's concern about water pollution. She initially heard about children who have limited access to clean water while watching TV. Because she cares deeply about the impact of environmental issues on humans, Victoria wants to be an environmental engineer. She hopes having an impact on the Westridge campus will be a first step to making wider-reaching changes in the world.
At Westridge, Victoria and Elizabeth have big plans to improve trash sorting this year. They are currently thinking about an event where each Lower School sustainability representative dresses up as a type of waste—trash, compost, or recycling—for a day. Elizabeth wants the event to catch the eyes of the Westridge community. "It's a more creative approach than just a slideshow," she said. In order to emphasize the importance of reducing food waste and sorting trash, they are working to create a day in which everyone will carry around a bag filled with the waste they have created. With the support of faculty like Service Learning Coordinator Erica St. John, Elizabeth and Victoria are thinking innovatively about ways to engage others and increase conversations about sustainability on campus.
When asked what the greatest challenges of their role at Westridge have been, Elizabeth and Victoria agreed that getting people to listen and remember, especially regarding the issue of separating trash, compost, and recycling, has been their trickiest obstacle so far. This issue is not unique to the Lower School. Across divisions, changing students' and faculty's attitudes and encouraging mindful creation and sorting of waste has proven to be difficult. 
Despite their challenges, the two have had rewarding experiences that remind them of the value of their work on campus. Elizabeth and Victoria both feel strongly about the importance of reducing trash, so helping their peers understand its importance has brought them satisfaction. Victoria appreciated the attention everyone paid to her sustainability work when she gave a presentation after a meeting recently. Both sustainability representatives feel optimistic about what she can accomplish over the remainder of the school year.
The importance of environmental issues to Westridge's youngest members bodes well for the future of sustainability initiatives on campus. While a future where lower schoolers do not have to carry the weight of a climate crisis hopefully lies ahead, these students' excitement about making an impact at a young age inspires me.
Leave a Comment
About the Contributor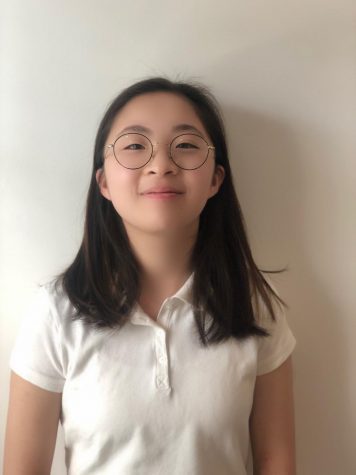 Lauren C., Design Team
Lauren Cho is a junior Spyglass Design artist. She has spent the last two years as a staff writer, but she wanted to join the Design Team this year to...