The Youngest of Them All: Freshman on Varsity Sports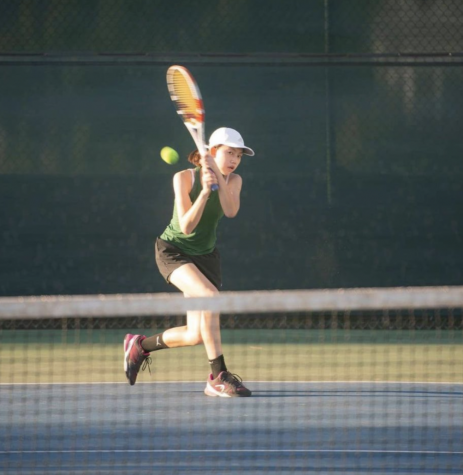 Jordan B. '25 runs up and strikes the volleyball as hard as she can. Various girls on Flintridge Prep's team throw themselves on the floor trying to save the ball. Mission accomplished—at least for Jordan. Westridge's team cheers the typical, "ACE! ACE! ACE!" and sings, "She's a freshman!" over and over.  
Out of four fall sports, three teams have freshmen on their varsity squad, the only team with 9th graders absent is golf. Being a freshman on a varsity team is a landmark achievement that most athletes don't achieve. This year though, there are several 9th graders competing for their respective teams. 
Ximena A. '25 shared that she had never done cross country before joining the team. Per Westridge's athletics Instagram account, it was shared that Ximena recently raced 22:29.3, dropping over 45 seconds. Her time placed her second on the team, beating sophomores, juniors, and seniors. "At the end of the race, you feel so successful."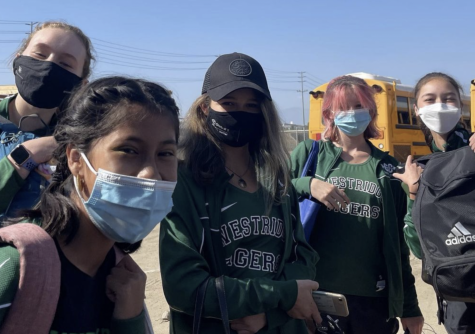 "I think going to summer practices really helped to ease myself into the waters, you could say," Ximena said. "Little by little, I was able to connect more with my coaches and be able to talk to them easily. Same with upperclassmen—I think a lot of it came down to going to summer practices because those were really fun. It's been a really positive experience." 
MG N. '25, who has competed in cross country with Ximena, echoed similar thoughts regarding the team's sense of community. "It's a small team, so we all run together, and I really love that. It's not so much of a distinction unless we're going to races," she said. Multiple times she mentioned what a great group the team was, similar to a family. MG happened to race with sister, upperclassmen Katherine N. '23. She said that sometimes she and her sister would partake in friendly sibling banter, often amusing the team. With only a little experience coming on to the team, MG has impressed many. In the same race that teammate Ximena ran a 22:29.3, MG also finished strongly with a time of 24:05.0 dropping 1:47.1!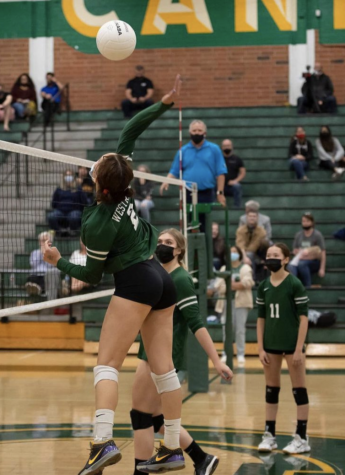 This year, per MaxPreps, the varsity volleyball team had a record of 8-13. Without a doubt, star server Jordan B. '25 makes Westridge volleyball significantly stronger. She was gleeful about her experiences playing with the varsity team this year and spoke highly of everyone involved. The older players were all very friendly to her but she said that Sarah Y. '22 really took her under her wing. "On club, it's a lot more pressure to not make mistakes, but at Westridge, everyone's really supportive," she said. Being one of the youngest on the team, making a mistake often wasn't as big of a deal. "Honestly, I think it's easier," she said. 
Although many underclassmen felt welcomed by the upperclassmen, Jennifer L. '25 mentioned that there is somewhat of a divide between grade levels, even with all the support she has received. "They aren't unfriendly; we're just not that close," she said. Similar to the other freshman athletes, Jennifer explained that she was shy and even scared of her coaches at first. "At first, I didn't really know them, and I was kinda scared of them, but now they're really nice and professional, and I really respect them and like them." Competing in her first game, Jennifer didn't know what to expect, but as the season concludes, she has become a lot more sure of herself. "I learned a lot because I played a very diverse range of players."
After a very successful fall sports season, these freshmen have all had very similar sentiments: the season was one of growth. From being comfortable around coaches to building up enough endurance and stamina to run 3 miles, each athlete developed into a better competitor than they were at the beginning of the season. 
Leave a Comment
About the Contributor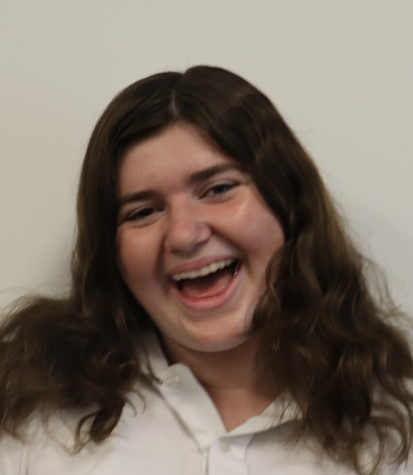 Ella B., Editor
Ella is in her fourth year writing for Spyglass, first year as an editor, and her second year developing Spyglass' social media presence. When she is not...