Asian at Westridge: Students and Teachers Share Their Voices
According to NBC News, following the coronavirus pandemic, Asian American and Pacific Islander (AAPI) hate crimes (those that have been reported) increased over 100% in Los Angeles alone. As AAPIs in America deal with more violence and prejudice, Spyglass asked Westridge AAPI students and faculty members to share their experiences as AAPI at Westridge. While plenty of students felt that Westridge had provided safe spaces to discuss identity–like affinity groups and town meetings–others believed that Westridge did not take enough action to represent the Asian community. Twelve students and faculty shared their experiences as AAPI at Westridge: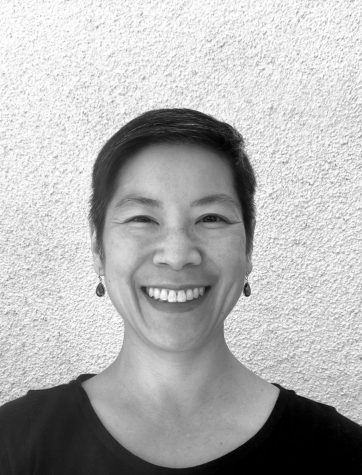 Regina Wei (Human Development Teacher & Co-Dean of Student Voices)
"My experiences as an Asian American faculty member have been mixed. The first thing that comes to mind when I think about being Asian American at Westridge is that the unspoken expectation of me — that I also took for granted the minute I stepped on campus—was that I was expected to assimilate to the dominant (white) culture. 
"I have often felt invisible or not seen on campus by colleagues and students, particularly my white colleagues and white students. I have also noticed that BIPOC students tend to seek me out which I absolutely welcome because I understand how important it is for students to see someone who looks more like them and/or who understands what it is like to have a historically marginalized identity. 
"As far as representation goes, I know that the school has been putting in a lot of effort to diversify the faculty, but in my opinion we still do not have nearly enough Asian American representation among the faculty, especially outside of foreign languages. Among students, I feel that the many Asian American affinity groups are very robust, led by talented and dedicated affinity heads and are an excellent resource for students."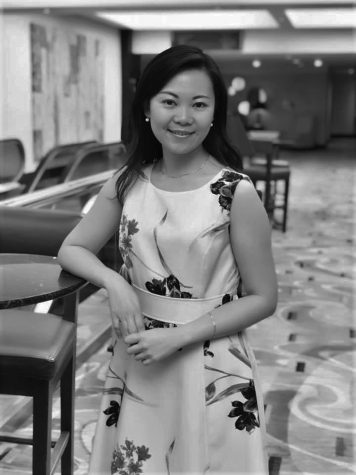 Lily Shang (Mandarin Teacher) 
 "Personally, I feel like Westridge is a really welcoming community. However, one major issue is that the Westridge alumna's video only ignited this whole conversation and attention towards the racism we face. Something had to happen for the problem to be addressed at Westridge. My question is: Why not start ahead before this? Do we need to wait before something happens to talk? There is no consistency, and we should always bring this matter in our daily lives, and there is so much to talk about as there are many cultures. But in terms of racial equality and inclusion, I think Westridge provides a safe community for all races, not just Asians. And being able to bring attention to very difficult topics to all students is a very accomplishing thing. 
"As a general message to everyone, we have to really think of ourselves as individuals at the same time, I think we need to learn how to respect each other and how to be nice. And then also to really be proud of who you are."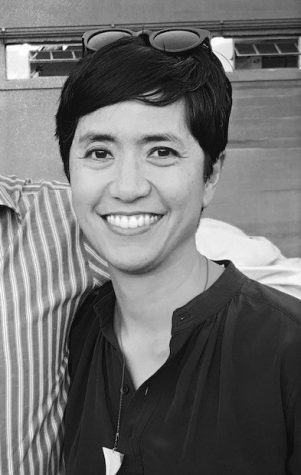 Anna Bondoc (English Teacher)
"As a teacher, I am sensitive to lingering stereotypes about the monolithic term "Asian American" and particularly wary of the Model Minority stereotype. We are not "all the same" — though that prejudicial cliché seems sadly intact. Are we recent immigrants or third generation? Are we Christian, as I was raised, or Buddhist or atheist? Did we benefit from parents who spoke English (as mine were forced to in the Philippines), or did we have to translate English for parents who never learned the language? 
"I bristle at any restrictive label. Just as I resist "tracking" my students by ability, I try to resist tracking by culture, ethnicity and race. I say "try" because it's a tricky dance to acknowledge the labels and categories that shape students' identities yet to also insist upon allowing any student (or parent or colleague) to unfold before me with no preconceptions.
"My traditional parents warned me not to rock the boat, speak out of turn or loudly, to become a doctor or engineer, to prove that my English was just as good or better than Americans — to assimilate. But I have enough natural rebelliousness to resist those who would assume anything about me, about the young Asian students I teach – and about any student at Westridge. I think one of the best defenses against stereotypes is to ask and tell each other our personal histories. Story is a powerful antidote to racism and prejudice. I value being connected to my fellow Asian Americans by culture and commonalities, but I am also committed to uncovering their unique lives and histories."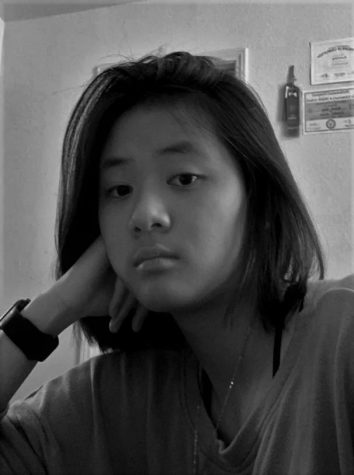 Rachel K. '24 (student)
"Often people don't know to recognize their own privilege, and that's where a lot of the microaggressions I've experienced come from. I've learned to recognize that microaggressions and assumptions often don't come from a place of malice but rather a place of ignorance. 
"To be more specific to my experience as being Chinese, another root issue I run into is that people have a tendency to regard Asian culture as 'exotic' and different. While it is different, I'm still a person. My family may not celebrate the same holidays as those of different cultures, but that by no means allows others to treat me like I'm from another planet. 
"As the years go on, I'm certain Westridge will continue its growth on its road to anti-racism, but I'm afraid that there still remains quite a bit of work. Personally, as a leader and a minority, I think that Student Voices (both in general and the elective) should play a big role. No one knows the heart of the institution better than its main members."
Anonymous (student)
"I have not experienced too many issues regarding being Asian at Westridge, and am very fortunate to be surrounded by fellow Asian Americans who share and understand my experiences with being Asian. With that being said, I have still experienced racially provoked microaggressions from my fellow peers and want to address that we still face our share of difficulties being a racial minority. Although the Asian community makes up the majority of the students at Westridge, I still wish that Westridge could do more to represent us. A step Westridge can take to be more inclusive is to have Lunar New Year off, as it is an important holiday for many of us. For Westridge to recognize its significance would be a great way for the Asian community to be more clearly represented in the Westridge community."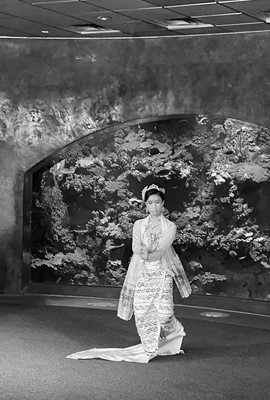 Sofie W. '24 (student)
"Before online school started last year, a close friend who I've known since fourth grade told me that a packet of soy sauce from their sushi was "Made in China," just like me. At that moment, I didn't know how to respond. I felt extremely hurt and disappointed that someone who knew me for so long would go out of their way to make such an ignorant comment. They passed it off as a joke, but it still lingers in my mind."
Anonymous (student)
"Being an Asian at Westridge is easy because I can relate to other Asians. My Asian friends and I have the same interests, so it isn't hard to fit in."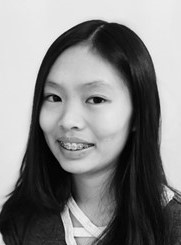 Natalie A. '24 (student)
"I've never really had any racial problems or experiences, especially at Westridge. I'm not treated differently than my other classmates and students just because of my ethnicity which I appreciate."
Natalie C. '21 (student)
"In terms of the number of Asian students, yes, I think we're clearly represented. However, I think there's definitely ways where we are underrepresented. This isn't a problem unique to Westridge — it's more of an issue with our nation's education system as a whole, but I'd like to see more Asian representation in our curriculum. 
"I love learning about US and European history and all, but I'd be very excited to see other regions be taught in our history classes or maybe about more Asian scientists."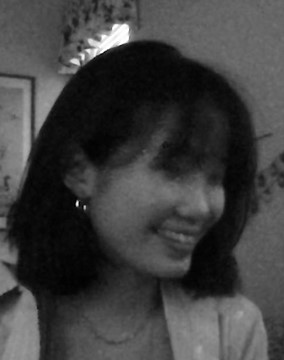 Pearl L. '24 (student)
"Although I've only been at Westridge for a short period of time, I've felt included in the community and welcomed with open arms by all my peers. I felt reassured when Westridge sent an email of strength, hope, and support regarding Asian hate although I do wish they took strides towards taking further action. I've always felt positively towards my experience as an Asian student at Westridge, and I genuinely have love for the positive community and space I've been introduced to."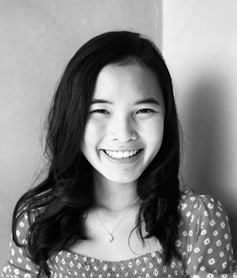 Lauren K. '24 (student)
"After the video of a Westridge lifer was released, my ideals [for Westridge] changed because you don't know who around you will ever say anything like what that girl said."
"I feel like Westridge's Lunar New Year celebration was not focused on the holiday itself. They focused more on the animals and what traits are associated with the animal. They also used the word Chinese multiple times, but it is not a Chinese New Year because many different Asian cultures celebrate Lunar New Year. Also, the superstitions that come with Lunar New Year are not all celebrated, and the assembly made it seem like all Asians follow the superstitions."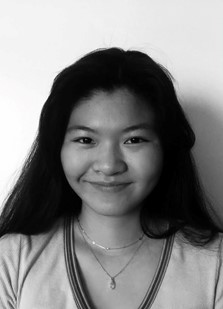 Shirlynn C. '21 (Co-head of Chinese Affinity, student)
"I think Asian students at Westridge are doing a decent job in representing and advocating for ourselves on this campus. We are the ones leading affinities and planning Student Voices assemblies. I'm grateful that the administration allows us to participate in student leadership in this form and provides us this platform, but they have much more to do. 
"The administration itself only very recently declared Lunar New Year as an official holiday, giving me the impression that they take a long time to do the bare minimum. I really cannot recall incidents at school that have attacked my race. I wasn't very lucid until sophomore year, meaning I struggled with accepting my racial identity and, subsequently, racism. And by the time I became a sophomore and was much more aware of myself, the world around me and my and other minorities' place in it, I asserted myself enough that no one would dare to suggest anything else otherwise. 
"However, I do remember some discourse a few years [ago] about the prospects of starting a white affinity, and that disturbed me deeply because it suggested that there is racial equality and, more importantly, oppression equality. White people do not face oppression because they are the oppressor, and therefore they do not need a safe space carved out just for them to talk about their identity because they occupy the world as their safe space. In terms of the racial composition of the school, they favor white students and faculty (that's a no-brainer). Westridge needs to hire more diverse teachers, especially in the Lower School. Seeing someone in a position of power with the same skin color as yourself is incredibly influential in affirming one's identity, especially a younger student's identity."
Leave a Comment
About the Contributors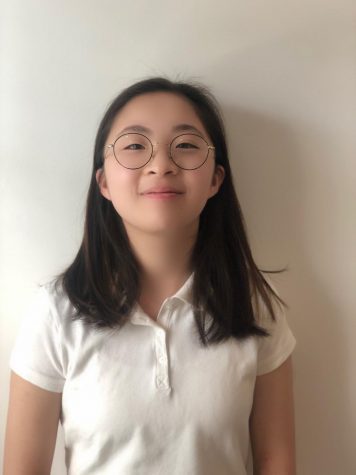 Lauren C., Design Team
Lauren Cho is a junior Spyglass Design artist. She has spent the last two years as a staff writer, but she wanted to join the Design Team this year to...
Hannah W., Staff Writer
Hannah is a senior staff writer in her fourth year in Spyglass. During her free time, she likes to watch the Dodgers, eat ice cream, and enjoy Tom Hanks...