Westridge Alumni Create a New Collective Supporting BIPOC Farmers
Westridge Alumni Zoya Abbas '18, Amari Gaiter '17, Sarah Bacio '17, Elliot Snow '17 and Shoop Rosario '17 were unhappy with the food inequalities in their community. Together, they started the Farm2Power collective and have recently directed their focus to advocating for the Black and Brown farming community who are fighting against food sovereignty and racism. The Farm2Power collective–or a group of people working on a project for a specific purpose–was created in hopes of helping BIPOC farmers, giving food to those experiencing food insecurity and supporting a direct farm-to-people system that fights monopolizing corporations that take away money from producers and consumers.
Farm2Power delivers produce boxes for communities and helps many experiencing food insecurity during the pandemic. By creating pantries full of lively and dedicated volunteers, the coalition has made itself a name advocating for change in the agricultural system. Often, too many small BIPOC farmers are pushed out of business by much larger, more powerful companies that have monopolized the system. Farm2Power supports these smaller farmers who often sell organic food directly to the general public and encourage a system for future generations that is more natural and open. 
On top of that, Farm2Power has become a rewarding experience for its leaders and volunteers. For Amari Gaiter, Farm2Power has made a big difference in her life. Although Gaiter originally questioned whether she was truly changing the community with these projects, she realized her impact after getting a heartfelt letter after the first pantry. She said, "It was so worth it to see the direct impact on another community member." She had previously believed that there wasn't anything she could do when she saw issues in her community, but Farm2Power made her realize that she could have an impact on so many lives.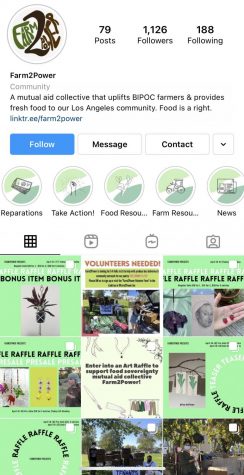 On social media, Farm2Power consistently educates their followers about the history of racism in the food system, recent news about issues in the food industry and pantries for those that are facing food insecurity. On Instagram, Farm2Power has gained more than 1,000 followers supporting their collective and following their progress. The account focuses on political issues as the root cause of the problem and often leads successful raffles to gain more awareness of their new system, focusing on transferring food directly from producer to consumer.
Support for Farm2Power grew during the rise of the Black Lives Matter movement (specifically at the end of May 2020) because many people became eager to talk about social injustices and change. However, once the protests started losing momentum, so too, did participation in workshops and raffles hosted by Farm2Power. Gaiter talks about the challenge, saying, "As the protests eventually slowly stopped and people stopped talking about racism as if it just didn't exist anymore even though obviously it does, we started seeing much less community engagement from the people who are in those positions of power, privilege and access. And it is still frustrating because social justice is not just a one time event. If we want to make change, we have to continuously dedicate ourselves to this long term journey."
As Farm2Power continues its fight to support BIPOC farmers and fight against racism, they want to remind people to keep supporting BIPOC farmers as long as they can, not just because it's a "trend," but because it's a movement for freedom and equality.
Leave a Comment
About the Contributor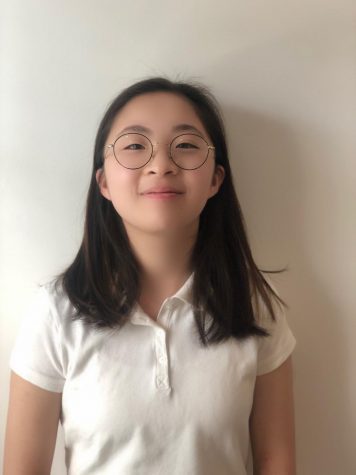 Lauren C., Design Team
Lauren Cho is a junior Spyglass Design artist. She has spent the last two years as a staff writer, but she wanted to join the Design Team this year to...