Review: Hulu's The Handmaid's Tale Returns for Season 4 and Regains Its Momentum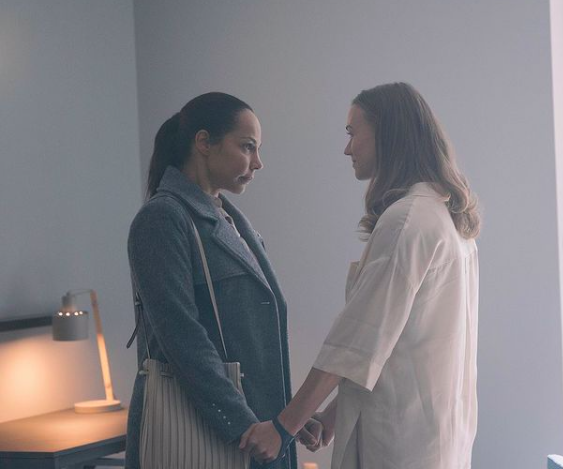 [SPOILERS]
After a two years' wait due to Covid-19 restrictions, Hulu's The Handmaid's Tale has made its return for season four. Dare I say that the show seems to be headed in a direction other than the hamster wheel of the Gilead escape attempts it has been stuck in for the past two seasons? More to come on that question when the season four finale airs. 
When The Handmaid's Tale first premiered in April of 2017, the parallels between the misogynistic, ultra-conservative Trump administration and the authoritarian regime of Gilead weren't lost on anyone. Four years later, circumstances have changed, but the message of the show remains a powerful one. 
From what episodes Hulu has released so far, season four seems to break the cycle of a never-ending battle between Offred, or June Osborne (Elizabeth Moss) and her detestable Gileadian oppressors, namely Fred and Serena Waterford (Joseph Fiennes and Yvonne Strahovski). 
Season four picks up right where season three left off, with the surviving handmaids banding together on a hunt for freedom after sending off 86 of Gilead's children in a plane to Canada. The first four episodes split their time between the handmaids' perspectives as they attempt to make their way to Canada and the perspective of those newly free in Canada. Former Martha Rita (Amanda Brugel) is a prime example of the challenges of starting fresh in a new country and the obstacles one needs to overcome after experiencing intense trauma like that of the powerless in Gilead. 
Bright yet lonely camera shots embody Rita's struggle in moving past her trauma. She should be happy; she's now a free woman with an opportunity to start over in Canada, but her constant, devout prayer and susceptibility to manipulation by Serena tell a different and almost Stockholm syndrome-like tale. In episode four, she shares a meal with Moira (Samira Wiley) of freshly baked bread and soup, an homage to the traditional lifestyle and cooking of Gilead and a reminder that Rita has not entirely detached herself from her life as a Martha. 
Back in the United States, the handmaids search for refuge in various safehouses affiliated with Mayday, the underground resistance against Gilead. Episode three ends tragically, with all remaining handmaids but June and Janine coming to their end. June and Janine embark on their own journey to freedom, encountering a different, yet shockingly harsh and unwelcoming resistance.
After season two and three left watchers unsatisfied and bored with the same content, a change was necessary, and season four achieved it, giving the series the well needed shock of adrenaline it deserved. It's difficult to explain exactly what makes season four so much more compelling than the rest, but the change of pace–both in setting and timeline–and looming sense of urgency definitely contribute. In seasons two and three, The Handmaid's Tale heavily relied on its star Elizabeth Moss to deliver outstanding performances worth waiting another episode for. Season four strays from its reliance on Moss's lip-quavering, eye-twitching closeup shots, perhaps due to Moss's directorial role in three of its episodes, and gives other characters a chance to step up and develop more of the plot, which results in some truly emotional rewards. 
If you were disappointed by seasons two and three, it may be time to revisit The Handmaid's Tale; they truly have outdone themselves this season. 
Leave a Comment
About the Contributor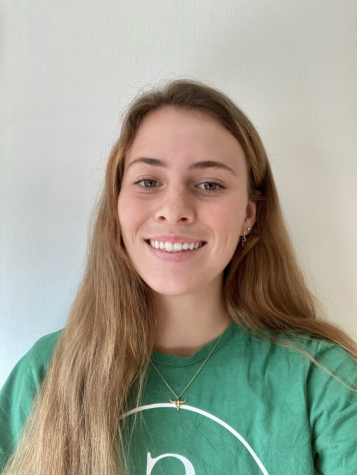 Caroline L., Writing Editor
Caroline enters her 4th year in Spyglass as a senior editor. In her free time, she enjoys getting outside and snowboarding or surfing, hiking and painting.