New Legislation Challenges Abortion Rights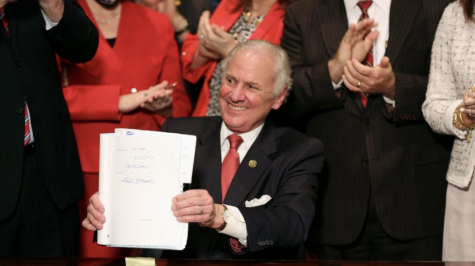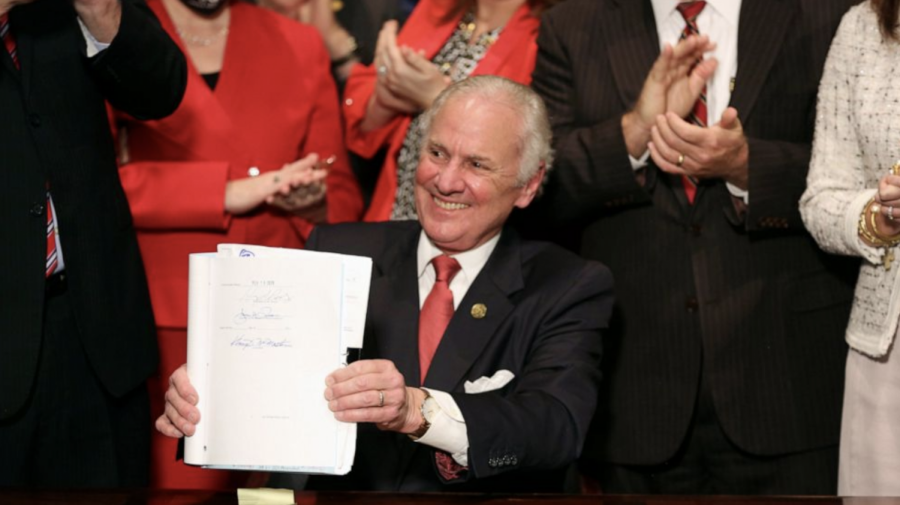 New abortion legislation in South Carolina challenges current abortion rights, changing national abortion legislation for decades to come. On Thursday, February 18, pro-lifers were thrilled when South Carolina's governor signed a law to ban most abortion procedures and restrict others. Republican Governor Henry McMaster of South Carolina signed the South Carolina Fetal Heartbeat and Protection from Abortion Act, a bill akin to other abortion bans that a total of twelve states have enacted. 
Governor Henry McMaster, during a ceremony at the Statehouse, said, "There's a lot of happy hearts beating across South Carolina right now." While many South Carolinians were content, others across the country were not. In fact, South Carolina's abortion ban was suspended by a federal judge on February 19th, one day after its passage. Judge Mary Geiger Lewis placed a two-week restraining order on the law. Planned Parenthood and Greenville Women's Clinic
filed a lawsuit, arguing that the law would make abortion unavailable to most South Carolinians. In court documents, Planned Parenthood has said that "the temporary restraining order was needed in part because more than 75 women are scheduled to have abortions in the state over the next three days, and most of them would be banned under the new law." Judge Mary Geiger Lewis will continue renewing the restraining order until Planned Parenthood's lawsuit against South Carolina is completed. Currently, the hearing over the lawsuit is scheduled for March 9.
The law would restrict abortion of a fetus with a detectable and audible heartbeat, with only a few exceptions, including if the pregnancy was caused by rape or incest or if the mother's life is in danger. During pregnancy, a heartbeat occurs 5.5 to 6 weeks of pregnancy, which is a time where very few women know that they are pregnant. If an abortion is performed after a fetal heartbeat without any exceptions, the person who performed the procedure should be charged with a felony, and, as the law states, "must be fined ten thousand dollars, imprisoned not more than two years, or both." 
"
"…We will defend this law every step of the way. No lawsuit can weaken our resolve to fight for life."
Those who oppose South Carolina's law to restrict most abortions claim that most women are unaware that they are pregnant before a fetal heartbeat, according to Dr. Dana R. Gossett, the vice chair of obstetrics and gynecology at the University of California, San Francisco. Opponents of South Carolina's law also believe that the law does not provide a sufficient amount of time for women to make their decision. "The act would force patients to race to a health center for an abortion, even if they did not yet feel confident in their decision," Katherine Farris, chief medical officer for Planned Parenthood South Atlantic, wrote in court papers. 
Other opponents of the bill believe that it comes down to the means and privileges a pregnant woman possesses. "By banning abortion at just six weeks of pregnancy, before many people know they're pregnant, the law targets South Carolinians who already struggle to access health care," the Center for Reproductive Rights said in a press release. 
Protestorts in Columbia, South Carolina. (Photo Credit: Axios News)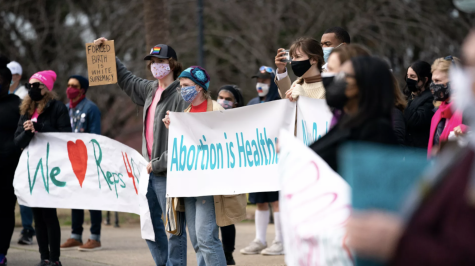 In a tweet on February 19th, Planned Parenthood South Carolina wrote, "Today, abortion remains safe and legal in South Carolina, and politicians' plan to restrict access to health care has failed." The tweet continued to write a direct message to Governor Henry McMaster. "South Carolinians need a COVID-19 plan, not an abortion ban."
South Carolina's fight to ban most abortions raises the question of how abortion laws will change in the future. Many representatives are determined to restrict access to abortions. Republican Senator Larry Grooms, moments before Governor McMaster signed the bill, stated, "We're about to do what I've been trying to do for 25 years: shut down the abortion industry in South Carolina."
However, pro-lifers are not the only ones fighting for what they believe in. Planned Parenthood South Carolina tweeted, "As a leading provider of reproductive health care in the state, including abortion, our doors are open to the South Carolinians who depend on us every day. We will never stop fighting on behalf of @PPSouthAtlantic patients." In response, Govern McMaster tweeted, "Like I said – we will defend this law every step of the way. No lawsuit can weaken our resolve to fight for life."
Along with Governor McMaster, other politicians have also openly stated their stance. SC Attorney General Alan Wilson released this statement: "We believe the Heartbeat Law is constitutional and deserves a vigorous defense to the U.S. Supreme Court if necessary. Every generation has a right and a duty to revisit issues as important as this one. The Heartbeat Law protects life. Nothing is more important or fundamental. Today's temporary restraining order is only a first step, but the legal fight has just begun. We look forward to further arguing why this law should be valid."
South Carolina is joining other states including Georgia, Alabama, Kentucky, Louisiana, Mississippi, Ohio, and more to restrict abortion access. Opponents of abortion hope that one of these laws will go to the Supreme Court, and therefore, challenge the landmark decision of the U.S. Supreme Court that protects a woman's choice to choose to have an abortion, Roe V. Wade.
 For further reading, Spyglass recommends:
Leave a Comment
About the Contributor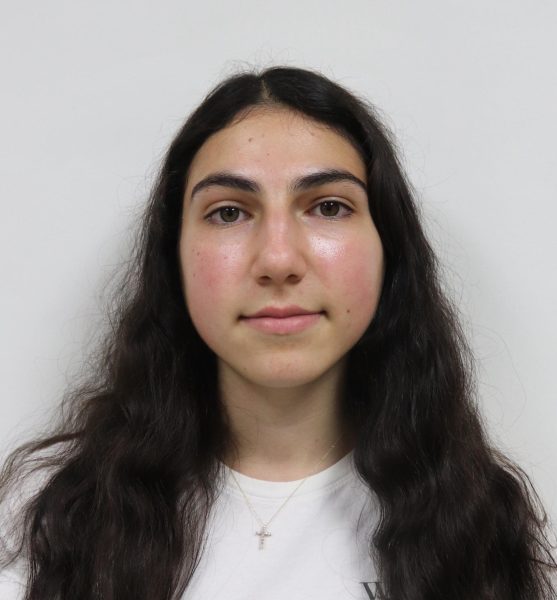 Sophene A., Managing Editor
Sophene is a junior and in her fifth year writing for Spyglass. She serves as the Managing Editor of Spyglass this year. In her free time, she enjoys baking,...