Click Here for February Editor's Note…
While some might think Thanksgiving or Christmas — the usual year-end holiday season — is over, I believe that the month of February is filled with celebrations. Black History Month, Lunar New Year, Presidents' Day, and Valentine's Day are all jam-packed into the shortest, most jovial month of the year. Even the pandemic could not halt the annual tradition of Groundhog's Day.
Why do I bring this up, one might ask? Now that first semester is over, it seems as if students — myself included — have fallen into a slump. My peers and I have finished one semester, but frown when thinking about the second. Finals, APs, and college decisions linger in the back of students' minds, and the next week-long break is over a month away. I have spent the last few weeks staring mindlessly at a computer screen, eager to leave each class and then continue to spend another five minutes staring at a screen scrolling through social media before rejoining my next on-screen class, like a technology zombie.
As the third quarter and the second month of the year start, I hope that whoever is reading this fully recognizes and embraces the diverse holidays that make up February. In fact, here is a whole list of national holidays, some more familiar than others, in this glorious month. My wish is to take one day at a time and to celebrate the short, but sweet twenty-eight days this month provides.
Spyglass has covered an assortment of holiday assemblies and events in the past, but this month, a lot of first-year staffers are continuing the last month's trend of exploring themselves through op-eds and personal narratives. Although Spyglass will still cover student life and current events, the paper wants to take more time to celebrate everyone as individuals.
Lastly, although Spyglass will still continue to publish on a rolling basis, readers can expect a monthly email listing new stories and updates to the website. I would like to extend an additional invite to the Spyglass community to write to or for the paper. Feel free to submit a letter to the editor or any other potential stories. For those outside of the Westridge community, Spyglass invites you to sign up for the newsletter to receive monthly updates.
In the meantime, today is National Pizza Day — and you can already guess how I am going to celebrate!
Leave a Comment
About the Writer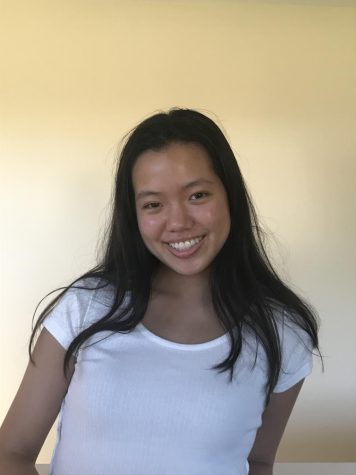 Jacqueline Y., Editor in Chief
Jacqueline is this year's 2020-2021 Editor-in-Chief. Originally joining Spyglass to improve and explore new ways of writing, she now enjoys investigating...