Westridge Community Reflects on Pro-Trump Riots at Capitol Hill
On Jan. 6, 2021, a mob of pro-Trump rioters stormed the Capitol building in Washington, D.C. Some carried Confederate flags as they broke windows, knocked down doors, and forcibly entered the House and Senate chambers and Speaker Nancy Pelosi's office. 
The attack on the Capitol came in wake of President Trump urging his supporters to protest as Congress began to certify the Electoral College results of President-elect Joe Biden. 
However, what began as a protest quickly turned into an insurrection with largely unmasked, armed rioters scaling walls and perching atop the Capitol stairs. Members of Congress were ushered away from the violence inside the Capitol and into the building's basement. After several hours of rioting passed, horns blared out over the crowds, signifying the beginning of curfew in Washington, D.C. Despite the repeated efforts of police to move rioters away from the Capitol, President Trump's supporters showed no signs of calling it quits. 
As chaos continued outside the Capitol, government officials continued to shelter in the basement. In a later interview with ABC7 News, House Representative Alexandria Ocasio-Cortez revealed she and many of those sheltering were "prepared for the possibility of losing [their] lives."
In light of the shocking events at the Capitol, Gary Baldwin, Director of Upper School, sent students and faculty an email, reading: "These are astonishing and appalling events taking place at the capitol building in Washington, D.C. I'd like to offer a space for anyone who wishes to come together with other members of the community to discuss and take comfort in one another."
This discussion began with clarifications of events and personal testimonies from students and teachers, but quickly shifted to a conversation about the larger implications of the riot, such as the disparities between police involvement at the Capitol versus at Black Lives Matter protests. Camilla C. '21, head of Black Student Union (BSU), said, "The events and backlash that took place on Capitol Hill were a blatant display of white privilege in the United States. As we have seen time and time again, most recently with the Black Lives Matter Protests, the government only chooses to use violent enforcement when the protesters are people of color. I am disgusted by Trump's words during this time by calling the national terrorists 'special' and expressing his love for them while in contrast, he called the protesters during the Black Lives Matter movement 'thugs.'"
Camilla was referring to a video President Trump released on his Twitter and Instagram accounts during the insurrection. After both Republican and Democratic figures urged President Trump to make a public statement directed toward the rioters, he posted a video in which he asked his supporters to "go home in peace," and concluded by calling them "very special." 
For Sosi D. '21, President Trump's response paled in comparison to the responses of other world leaders such as British Prime Minister Boris Johnson, who tweeted, "Disgraceful scenes in U.S. Congress. The United States stands for democracy around the world and it is now vital that there should be a peaceful and orderly transfer of power."
"The fact that other world leaders are issuing better statements than ours is deeply shameful," Sosi typed in the chat of the drop-in discussion.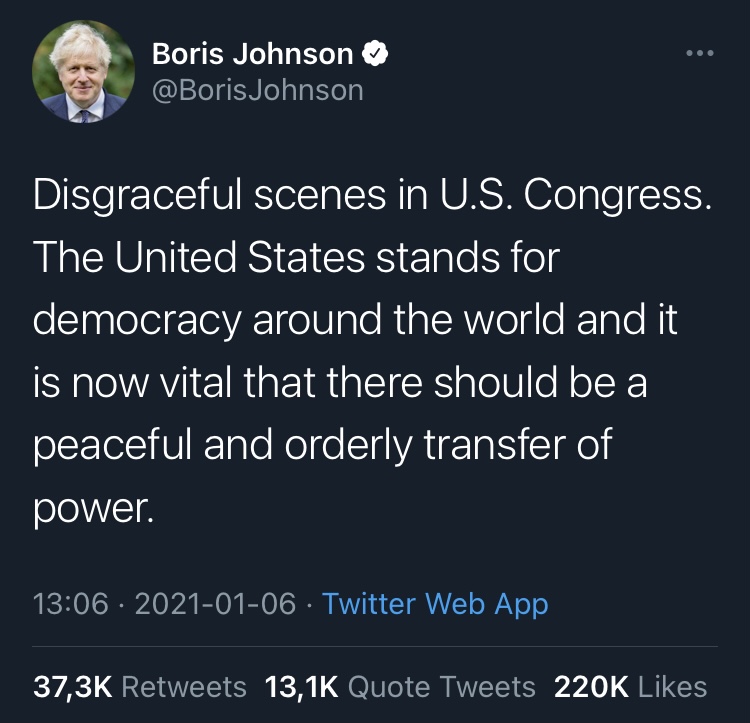 In an email, Upper School History Teacher Willa Greenstone expressed similar concerns to Camilla and Sosi. "Despite the fact that one really cannot be surprised at this point by the obvious inequities, it is nonetheless devastating each time the systemic racism in our society is confirmed. One irony in this situation is that the mayor of D.C. apparently asked that the National Guard be kept out of the plan for the day (ahead of actually knowing the specifics of what would occur) in order to prevent a repeat of the treatment that was received by protestors in the Black Lives Matter movement this summer. So, they were actually trying to do better. But the fact that they made this shift precisely when the majority of the crowd was White, cannot help but fulfill our expectations of these obvious disparities."
Ms. Greenstone, like many other teachers at Westridge, shifted class plans after the events on Capitol Hill. She said, "After being sure that my classes had a broad understanding of what took place and why, predominantly I wanted to hear what my students are thinking and feeling."
Upper School Spanish teacher Vicki Garrett offered space for her AP Spanish students to discuss their thoughts the morning after the riots. In an email, Dr. Garrett said, "It is my sincerest hope that this traumatic event will finally spark a collective process of truth-seeking and reconciliation, allowing us to finally reckon with the widespread complicity with violent systems that led to this point."
Particularly for attendees at the drop-in discussion, the insurrection at Capitol Hill marked a turning point in their view of American democracy. For Maribella M-J. '21, the riots were an indication of the country's current divide. She said, "I feel that no matter what you believe in, whether you're a Democrat or a Republican, the fact is that you're supposed to love and support your president. It's infuriating because I don't want to hate the President of the United States, I want to support him and say that I'm proud to be an American, but it's so hard to do when he doesn't show compassion for myself or other Americans." 
Upper School Art Teacher Linda Brownridge said, "I can remember when Republicans and Democrats were engaged in civil conversations, just as our students discuss. It wasn't adversarial. You could respect the other person, and it was more about ideas."
The current political unrest in the United States further revealed itself when President Trump was impeached on Jan.13, making him the first American president to have ever been impeached twice. Members of his own party joined with Democrats in the house to charge him with "incitement of insurrection" for his role in encouraging the mob that stormed the Capitol.
Leave a Comment
About the Contributor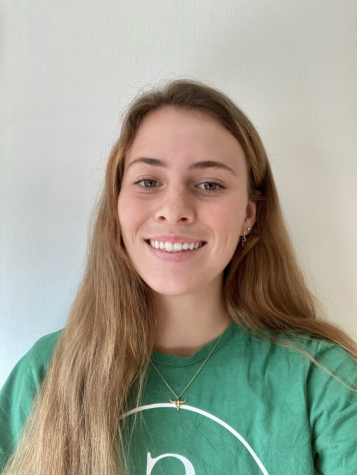 Caroline L., Writing Editor
Caroline enters her 4th year in Spyglass as a senior editor. In her free time, she enjoys getting outside and snowboarding or surfing, hiking and painting.