Love Your Mind Week Brings Attention to Mental Health
The week of November 11, Westridge Peer to Peer organized Love Your Mind Week, an annual event designed to raise mental health awareness on campus. ​
People aren't always comfortable talking about mental health, but Peer to Peer hopes to change that. "I think the motivation for Love Your Mind Week is the sense that the issue around mental health is something people are reluctant to talk about, and part of this week is to create a forum in which people can speak and to make it a conscious topic of discussion," remarked Dr. Jim Holland, a Peer to Peer teacher.
At a town meeting, Peer to Peer presented anonymous testimonies and facilitated an open discussion to recognize personal mental health issues. "The goal of this town meeting was to reduce the stigma around mental differences and to open up the conversation. The goal of the testimonies was for people to be heard without being vulnerable in front of the entire school," stated Stella B. '21, a Peer to Peer member.
​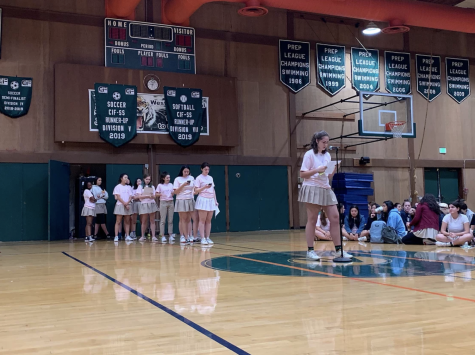 ​
"The town meeting really helped me realize and hear what other people are going through in their lives," commented Maya H. '23, who also attended the town meeting. "From this event, I also learned about the problem of self-diagnosis and how we need to take personal mental health issues seriously. " ​
Love Your Mind Week also included several other events that took place during Upper School lunch, such as Meditative Monday at Pitcairn, Workout Wednesday at the Hoffman Gym, and Fun Friday. These events are designed to help expose students to new ways to take care of their bodies and mind.
​​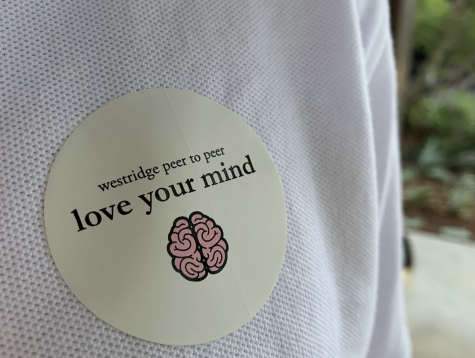 ​​
Students who helped coordinate the week's events are interested in creating more open spaces for dialogue on campus. "I'm hopeful that we will have a more comprehensive discussion about mental health in general and how the school could work to support students who are struggling with their mental health," said Quinn N. '20, Head of Mental Health Affinity. "Hopefully, this year, we will be able to engage the whole community and help people feel more comfortable talking about their mental health issues."
Leave a Comment
About the Contributors
Hannah W., Staff Writer
Hannah is a senior staff writer in her fourth year in Spyglass. During her free time, she likes to watch the Dodgers, eat ice cream, and enjoy Tom Hanks...