Employee Yoga Classes: Self Care, Relaxation, and Community
Pausing for a much-needed break and adding some routine self-care isn't just good advice teachers are doling out to students. Some faculty members are practicing what they recommend and taking advantage of the employee yoga class on Tuesdays and Thursdays at 3:30 p.m.
Courtney Seiberling, Middle & Upper School yoga teacher, leads the one-hour classes, which have been especially active this year. The classes typically have anywhere from six to 18 people.
​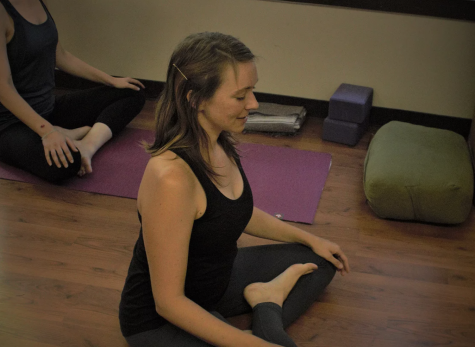 Like a few other faculty members, Seiberling transitioned to a new role this school year. Her former role was Assistant to the Director of Upper School. The job opportunity became available when the Middle and Upper school yoga positions combined into one. ​
"I felt this feeling in my gut that told me it was time for me to go after what I actually wanted to do, and that was scary," Seiberling said. Although this is her first year as the official yoga teacher at Westridge, she has taught the practice before and even taught some Westridge employee classes last year. Seiberling also wrote an instructional book about the ten principles of yoga.
There are several regulars to the classes, and many appreciate the mixture of self-care, relaxation, and community building that the classes provide. Oftentimes, the classes include a blend of flexibility and strength building.
"[The class] takes so many wonderful things including self-care and puts it into one package," said Bonnie Martinez, Dean of Upper School Student Life and a regular attendee.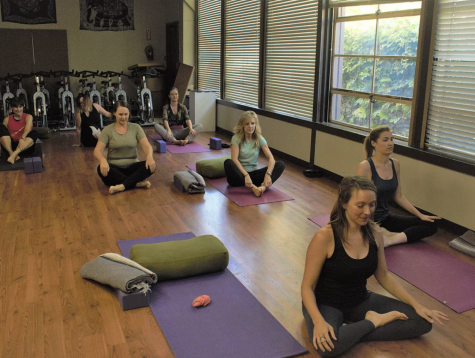 ​
After a day full of stress and work, the classes provide a time to relax and relieve anxiety. "The classes have an effect where at the end of a long day, it's nice to just focus on physical exercise and forget about everything else," said Madeliene Eaton, Lower School strings teacher.
"It's important that anyone show up for themselves first before they can show up for anyone else," said Seiberling.
The yoga classes not only offer an opportunity to take care of one's self, but they also promote connection amongst faculty. Westridge emphasizes community for students—like with Big & Little Sister events and retreats—and the classes are a way to foster this sense of community for the faculty members. "It's a nice way of bringing administrators, teachers, and staff and a bunch of people who wouldn't normally come together to do something nice for themselves," said Seiberling.
The classes also offer a chance to talk to people in a setting different from a typical work environment. "Especially for me, being in the tech department, I usually only work with people in relation to technology, so it helps me see and talk to people in a context that's a little bit different," stated Paul Kaila, network administrator.
"I wish more adults would take the class, and I wish more of the students would do yoga or mindfulness too," said Martinez. "The anxiety and stress [are] not worth it. It's a stressful world, and we all need to slow down. When you have time to do this, you become a nicer person; it's good for everything."
Leave a Comment
About the Contributors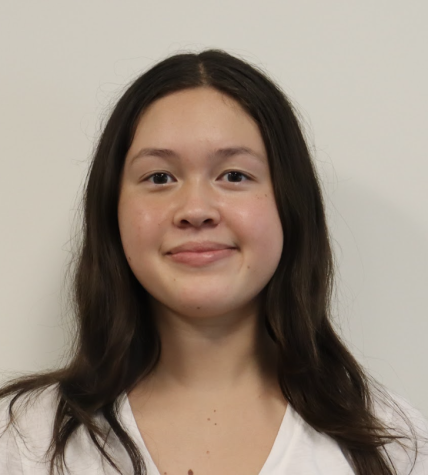 Katie S., Editor
Katie is a senior, and this is her fifth year on Spyglass and third year as an Editor. In her free time, she loves playing guitar, writing, and doing calligraphy.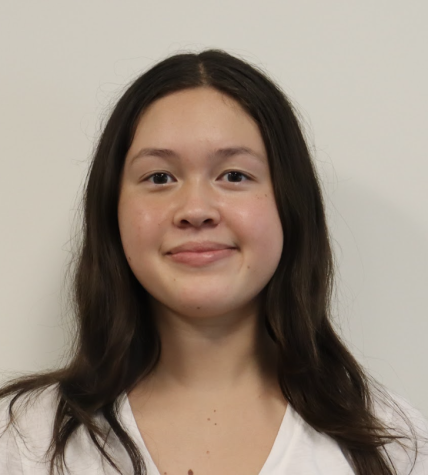 Katie S, Editor
Katie is a senior, and this is her fifth year on Spyglass and third year as an Editor. In her free time, she loves playing guitar, writing, and doing calligraphy.