7 Recipes to Make Quarantine Sweeter
With nothing to do in isolation, it's no secret that baking's popularity is on the rise. The influx of new bakers was so significant that last spring, many stores across the nation found themselves selling out of ingredients like flour, sugar milk, and eggs. 
According to an article by The Atlantic in May of this year, King Arthur's Flour saw sales increase by 2,000%.  The hashtag #quarantinebaking has been flooded with images of the fun treats baked in quarantine. Though I myself have always been a baker,  my interest skyrocketed when I found myself with nothing to do but homework. My obsession became so intense that my mother bought a 25-pound bag of flour and multiple five-pound bags of sugar, all of which are now long gone, having been transformed into an army of cakes, breads, and cookies. Here are my top 7 recipes I baked over quarantine:
Ever since Mrs. Awad's annual 6th Grade Bake Sale at Westridge, lemon bars have been a staple of mine. The perfect blend of sweet and tart, the richness of the crust, and the overall simplicity have always attracted me. Using lemons from my backyard tree makes this recipe even better. Nailing the crust can be tricky, but once you get that down, this recipe is simple and easy. These bars are a great snack, breakfast, or dessert.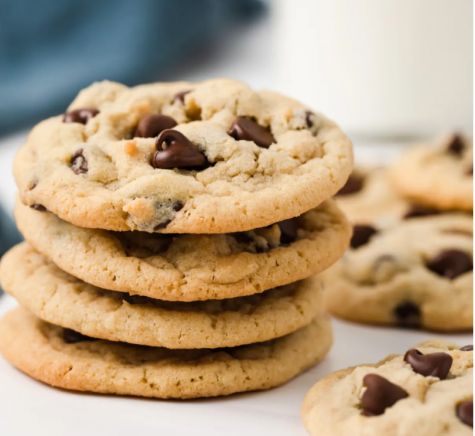 2. Basic Chocolate Chip Cookies
These cookies are the perfect thing to munch on during your next socially distanced happy hour. With over 17,000 ratings and 12,000 reviews,  these cookies are my favorite of all time. My favorite part of these cookies is no, not eating them cooked, but rather licking the raw cookie dough off of my mixer (shh…). I recommend taking the cookies out of the oven about a minute before they are ready to get that chewy consistency.  A final sprinkle of salt takes them to the next level. 
After discovering that I had two full containers of blueberries about to go bad, I embraced my inner internet sleuth to see what I could make with two pounds' worth of blueberries and discovered this gem of a recipe. The cake is utterly delicious and the blueberries add a fantastic tanginess to the dessert. The next time you find yourself with a surplus of blueberries, you can turn it into a fruity surprise everyone will enjoy.
4. Challah
With multiple prominent Jewish holidays occurring during quarantine, I felt obliged to bake my favorite type of bread: challah. If you aren't familiar with this traditionally Jewish bread, I'd describe it as fluffy and rich in texture, similar to brioche.  Sometimes sweet, challah is typically baked every Friday before dusk to be served in time for the Jewish Sabbath. There are a few things that make challah so appealing to me. First, it's completely customizable. You can add cinnamon sugar, raisins, chocolate chips, sesame seeds, or you could top it with some butter. Second, compared to the process of making other breads, it's relatively speedy. You don't have to let the dough sit out overnight, and the dough is ready to shape after an hour and a half. Finally, I love shaping the bread. Typically, you'd go with a nice braid, but you don't have to. The dough is very flexible and quite satisfying to shape. Even after the bread has cooled off, it's delicious and makes a perfect bread for French toast. 
5. Banana Bread
It probably helps that bananas are a favorite fruit of mine, but this banana bread is divine. The recipe itself does not call for chocolate chips, but they, for me, are a must-add. Using sour cream in banana bread might seem a bit weird to you — I know it did for me — but after you taste this lip-smacking goodness, you'll never doubt it again. The sour cream makes the bread extremely moist and adds a bit of necessary flavor; without it, this bread wouldn't be the same. If you are feeling extra generous one day, you can make mini versions of these and safely deliver them to your friends' houses. 
6. S'mores Bar
My summers are typically filled with swimming, hanging out with friends, and eating s'mores, a decidedly American treat. Although I couldn't swim or hang out with friends due to the circumstances, who says I couldn't still have s'mores? Instead of the traditional route, I headed to Pinterest to find something a bit more fun, which is when I stumbled upon this recipe. These bars are easily one of my favorite desserts of all time. On top of being delicious, most of the ingredients are things that you would already have on hand.   The baking part is fun, but the best part is when you get the first bite. I recommend eating them with a glass of milk.
Last, but certainly not least, is my favorite fruit dessert, peach upside-down cake. This one is a fun one not only to eat, but also to bake. Working with fruit is a favorite of mine, so placing the thick slices of peaches into the warm mixture of brown sugar and butter is a delight for me. The cake is a sight for sore eyes and is mouthwatering when served warm with a scoop of vanilla ice cream or a dollop of whipped cream.  
So, go ahead and spend your whole weekend baking. I officially give you permission to drop flour all over your kitchen floor, fill your house with an aroma of baked bread and lemons, and eat two days' worth of calories in just two hours. Have fun!
Leave a Comment
About the Contributor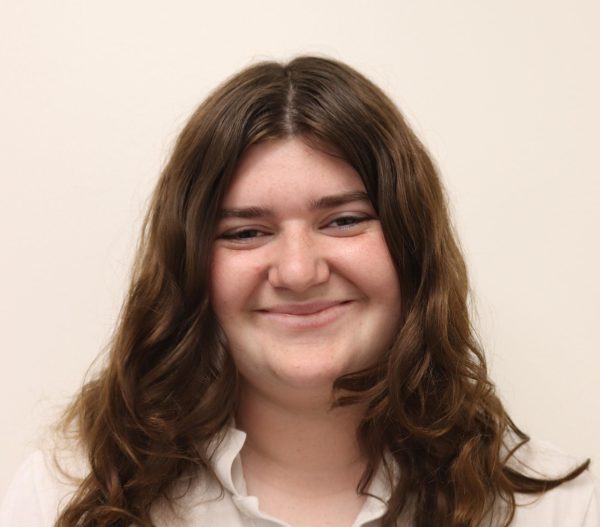 Ella B., Editor, Social Media Manager
Ella is in her fifth year writing for Spyglass, her second year as an editor, and her third year managing Spyglass' social media. When she is not writing...