Opinion: A Guide to Covid-19 Thrifting
Do you ever have that I-wish-I-could-get-more-clothes-but-I-have-far-more-important-things-to-spend-my-money-on feeling? I mean, a black T-shirt for $59.99? Really, Urban Outfitters? 
What if there was a solution — a place to get cool and unique pieces for only five to ten dollars while also benefiting the environment? This mysterious solution is thrifting. Thrifting has always been a fantastic way to find fun and affordable pieces, but recently, creators on YouTube and TikTok have inspired a thrifting renaissance.
During the current Covid-19 pandemic, thrifting is at an all-time high. Faced with boredom, many people have taken on spring cleaning or have cleared out a room for a family member now staying with them. This means that Goodwill donations are at an all-time high. Add social distancing, and the stores are now packed full of clothes just waiting for bargain-hunters looking for some thrifting thrills. According to a Marketing and Communications Manager at Goodwill, Bradd Hafer, "Our current high-volume of donations has created even bigger and broader opportunities for shoppers to land great, one-of-a-kind merchandise at bargain prices."
A word of warning: thrift shopping takes commitment. One has to be prepared to devote hours of the day to sifting through the same mass-produced t-shirts and cheesy prom dresses, sometimes to no avail. Frankly, it can be frustrating. However, finding a dream piece or a hidden gem within the crazy makes it all feel worth it. Here is a list of tips for some first time thrifters to help make the process a little less daunting.
#1: Commit to the process
As I stated previously, thrifting takes intense commitment. If you have only thirty minutes to spend, you will probably not find anything you love. So, go ahead and put on your mask and gloves, sanitize yourself, and prepare to devote several hours of your day to the process. 
The second you enter the thrift store, start at the end of an aisle and work your way up. It can be a boring and slow process, but every aisle has just as good of a chance as the others of holding your next go-to piece of clothing, so do not give up.
#2: Bring a friend or family member
To speed up the first trip, bring someone with you. Nothing makes the time pass faster than conversation. A friend will not only double or even triple your ability to sort through the store aisles, but also make the process significantly more enjoyable. Fair warning: if you bring a friend who is similar in age or size, you run the risk of wanting the same pair of jeans. Yes, this has happened to me before, but looking back, my devastation seems ridiculous. Besides, everyone knows that sharing clothes is a test of true friendship. 
#3: Look in every section
Most people go into thrift stores and shop only in their section, but I recommend against that. Some of my greatest thrifting finds, such as a highly coveted argyle sweater vest, were found in the men's section. Each section has interesting pieces, and they might be overlooked if you are limiting yourself. Even if you are against buying men's clothes, checking the section might still be worth a try; sometimes when people decide they do not want an item, they hang it back up in the nearest section. Even within the men's section, there are bonus items to be found.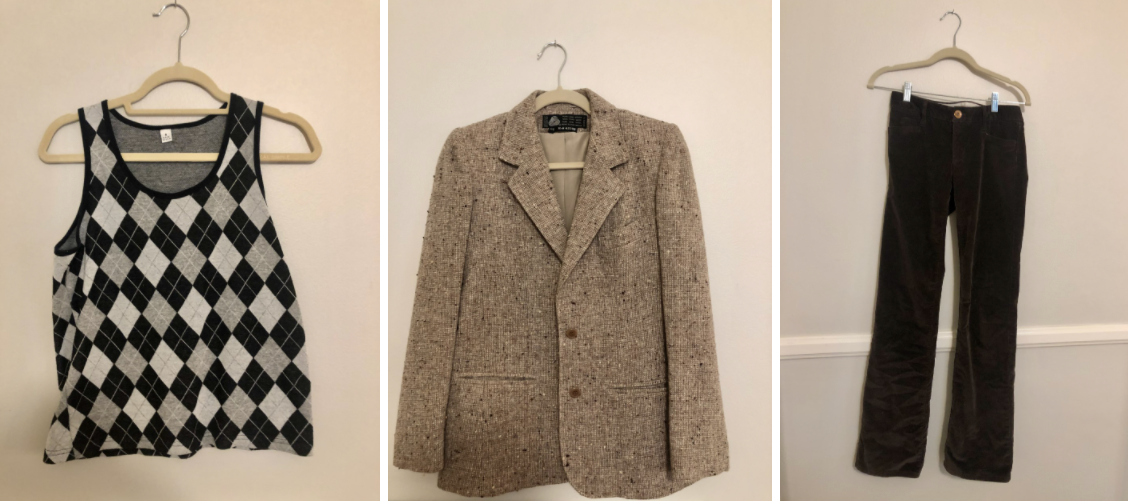 #4: Grab and then narrow down
If something grabs your attention as you are searching the aisles, take it even if you are not 100 percent sure about it. In the words of former hockey player Wayne Gretzky: "You miss 100 percent of the shots you don't take." It is better to walk around the thrift store with a few items you may be unsure of than to have nothing at all. Since most changing rooms are closed right now due to Covid-19, it is harder to narrow down items because it may be unclear how things will fit. I still suggest collecting everything you somewhat like, especially if you are shopping with a friend; even if you are not certain about a piece, they might love it.
Leave a Comment
About the Contributor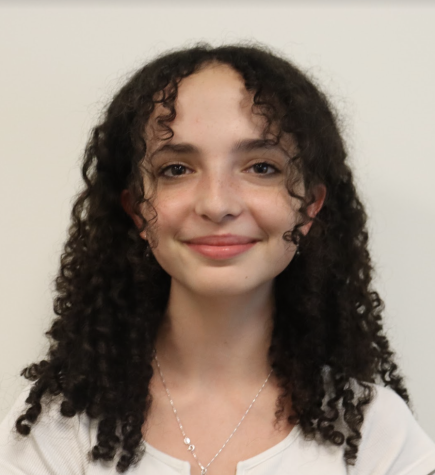 Eliza W., Managing Editor
Eliza is the Managing Editor of Spyglass, and has been a part of the Spyglass staff for three years. In her free time, she enjoys thrift shopping, listening...