The New Age of Speech and Debate
Please bear in mind that the author is a member of the Westridge Speech and Debate Team. 
The Westridge Speech and Debate Team's season is yet another activity impacted by remote learning. After completing a full day of classes, debaters gear up for an additional one or two hours of practice. Debate competition rules have been altered, and the culture of the activity has changed, as all events are held online.  
Competitors and coaches have expressed their disappointment in the different environment this year. "Doing the fine detail work is much more difficult and different. In person, we would focus on expressions, but now we tend to focus on things like camera angles and lighting. It's [hard] to see what can be improved because we only see the performance through video," Coach Jeff N. said. 
"The biggest disappointment was award ceremonies," Stephanie C. '25 said. "At in-person tournaments, everyone is abuzz, and you could feel the tense excitement in the air as they announced the awards, but at online tournaments, it's not as exciting because you don't all find out together." Despite the challenges, team members have found positives in this disappointing time. "I like online tournaments and how efficient they are, but I go to tournaments also for the experience and for the fun, and being alone with you and your computer isn't the same," said Stephanie, who is now in her second year with the team.
Sophie C. '25 explained how she enjoys the ease of scheduling practice rounds of debate online because while in person, she could only scrimmage once a week on the team's Monday practices.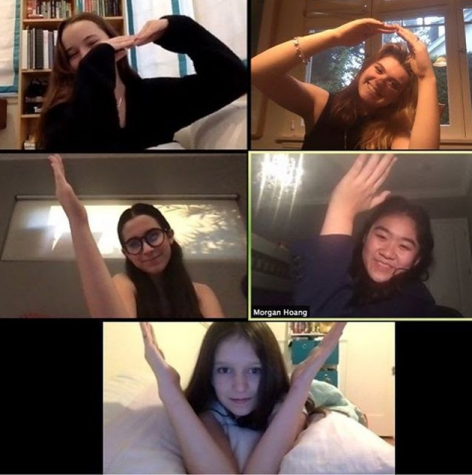 Like with most online activities, participants now have one more foe to face: the threat of "Zoom Fatigue." "After online tournaments, I feel like my eyes aren't working because I have been on a screen for the entire day," Saba K. '25 said. 
It's freshman Katherine Y. '24's first year on the team. "I think for the whole thing to be virtual makes it harder for me to connect with everyone on the team." Other competitors have expressed that partner events are much more difficult. They miss seeing their friends at competitions and often have issues with Wi-Fi or laptops.
Coaches, students, and various speech and debate leagues and teams have made their efforts to properly reflect a regular season. In an attempt to simulate the social aspect of tournaments, Westridge's team has its own breakout room where participants can chat between rounds or ask each other questions. A couple of tournament rules have been altered, but nothing too extreme. Speech and debaters still meet for warm-ups prior to tournaments, the performing and judging process is still the same, and the competitiveness of the sport is just as strong. 
The online atmosphere hasn't gone without its differences, though. Before switching to an online platform, team members only had the option to attend practices on Mondays, but now practices are scheduled at several different days and times of the week. The atmosphere has changed to a more mellow and anti-climatic environment, according to Cassie K. '21 and Stephanie C. '25. Some students have even admitted to taking small naps in between competitions.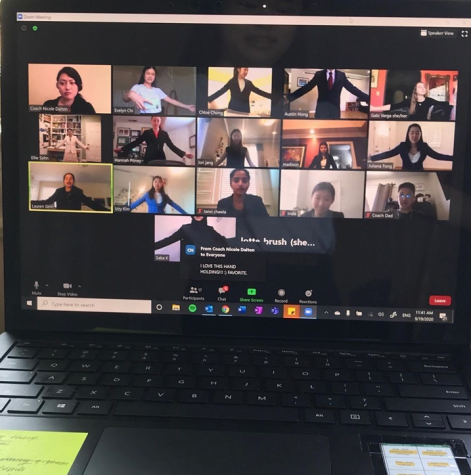 Despite the new COVID circumstances, Westridge's team has still performed incredibly well. According to @westridgedebate on Instagram, at one of their earlier tournaments, several students broke into final and semi-final rounds, some even placing individually, and Westridge placed 4th overall out of 259 other teams. 
Although new challenges have arisen during quarantine, team members continue to work hard, earn good results and feedback in tournaments, and most of all, remain optimistic.
Leave a Comment
About the Contributor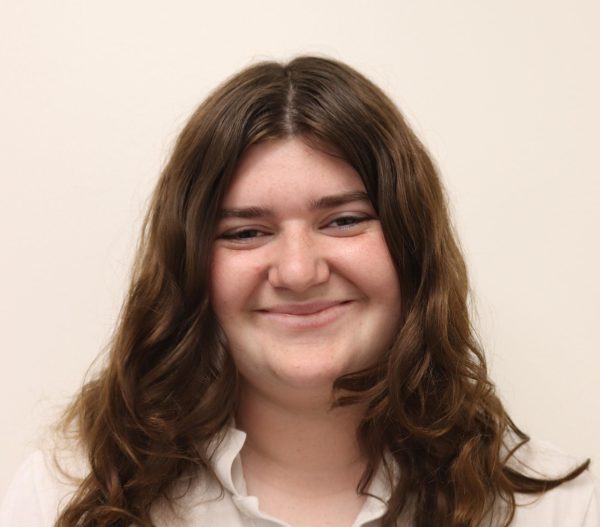 Ella B., Editor, Social Media Manager
Ella is in her fifth year writing for Spyglass, her second year as an editor, and her third year managing Spyglass' social media. When she is not writing...