Teacher Tattoos
As students, it can be hard to imagine a side to our teachers other than the ones we see every day. Tattoos offer a glimpse into the alternative lives of teachers and the things they value enough to wear on their skin. To find out more, we visited several teachers to see if their tattoos have any particular significance.
​​
                                                      Brandon Worrell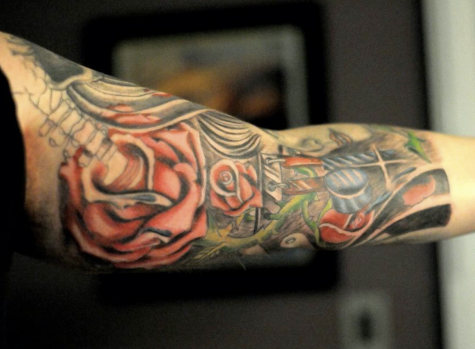 Every one of them has a different meaning. My mom was particular with it…she said she wanted me to put a picture on the wall of what I want and it had to stay there for one year. If after one year I still wanted that tattoo on me, fine. Everything I put on the wall never got tattooed on me. This tattoo has a bunch of different things- there's the kitchen aspect from the knives and such. I'm happy with what I have.
​
                                                      Gary Baldwin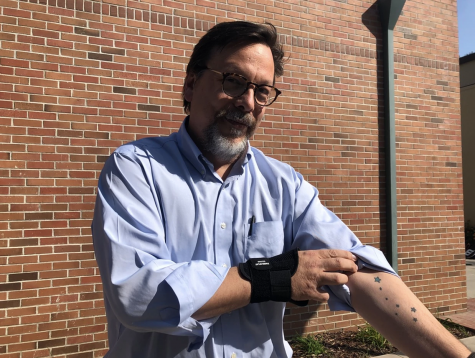 I have a bunch of tattoos, actually. I think I got my first one when I was eighteen…they don't have a specific meaning in any particular way; they're just things that I like- not all that I would choose to get again at this point in my life, but at the same time, I look at it as… they were where I was at that particular part of my life, and so I'm happy with all of them.
                                                      Brandon Kruhm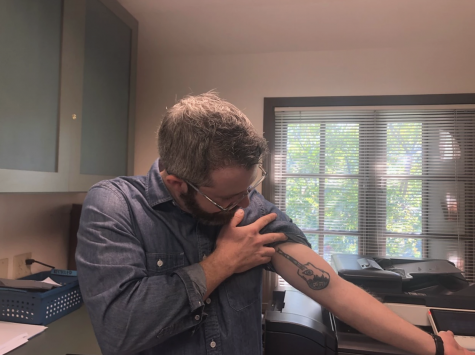 I have one tattoo, and it's on the inside of my left arm. It's a guitar, but it also has a cityscape of New York City in it. I got it when I was 20, maybe 22. I designed it myself. The New York City skyline includes the World Trade Center towers because that was the first thing that happened when I arrived in New York. The whole thing is commemorating my time in New York.
                                                       Jessica Bremmer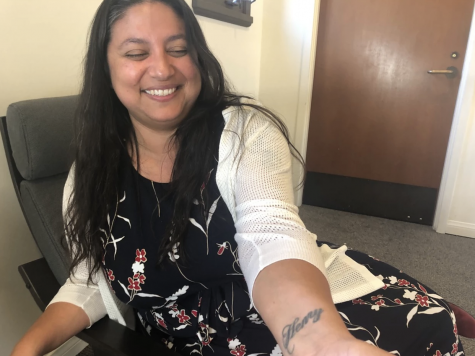 My favorite one is the one of my son's name on my wrist that I got when he was six months old. It just felt like we reached a really important moment as a mom and a kid. He was six months old and it felt like a big moment for us to get to that place and so I wanted to commemorate it with a tattoo of his name. He came with me, so he was there when I got it done. That's my most meaningful one. I have one on the back of my neck that I got when my husband and I got married. They're all things that have marked significant moments in my life.
                                                      Tarra Stevenson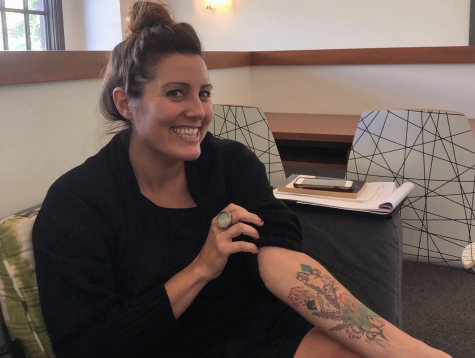 I was graduating from my MFA program so [this tattoo] was [Dr. Bremmer's] gift to me. My good friend Bridget and I do a lot of backpacking together- we go at least twice a year. She chooses the mountain trips and I choose the coastal trips, and we love to go primarily for the wildflowers, so I wanted the tattoo to signify that.
​
​
​
​
​
​
​
​
​
Leave a Comment
About the Contributors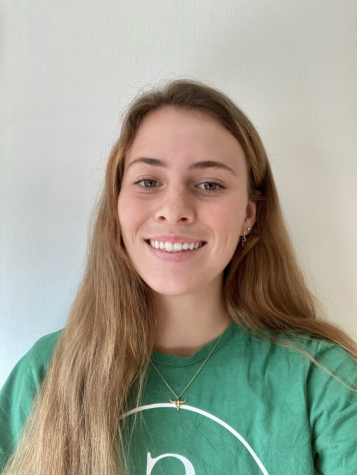 Caroline L., Writing Editor
Caroline enters her 4th year in Spyglass as a senior editor. In her free time, she enjoys getting outside and snowboarding or surfing, hiking and painting.