Opinion: My Ten Favorite Quarantine Reads
Over the summer, in the repetitive boredom of quarantine, I reignited a passion for one of my favorite elementary school hobbies: reading. Like many students, as the school workload and extracurriculars pick up, I've had less and less time to read for pleasure. But whenever I do take the time to pick up a book, I am reminded of how much I love reading and the impact it can have on expanding my views and perspectives on different topics. Here are my 10 top summer reads to help you kick the Covid blues to the corner.  
Life of Pi
By Yann Martel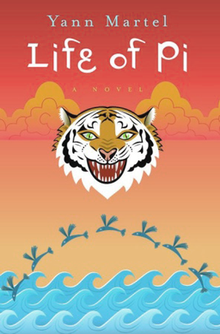 Life of Pi is by far my favorite on this list. Although it was 460 pages long, I was so drawn into the world of the story that I finished it in one day. Life of Pi is about a family who sells their zoo in India and takes a ship to Canada with their remaining animals. During a storm, their ship sinks, and the youngest son, Pi, is the only human survivor. Pi and the four animal survivors, an orangutan, a zebra, a hyena, and a Bengal tiger, are stranded in the middle of the sea on a lifeboat and must figure out how to survive. Yann Martel does a great job of finding the balance between spending time on details while also keeping the book fast-moving and engaging. As someone who isn't very religious, I appreciated a window into the religious life of the character and what happens when religions intersect. 
Where the Crawdads Sing
By Delia Owens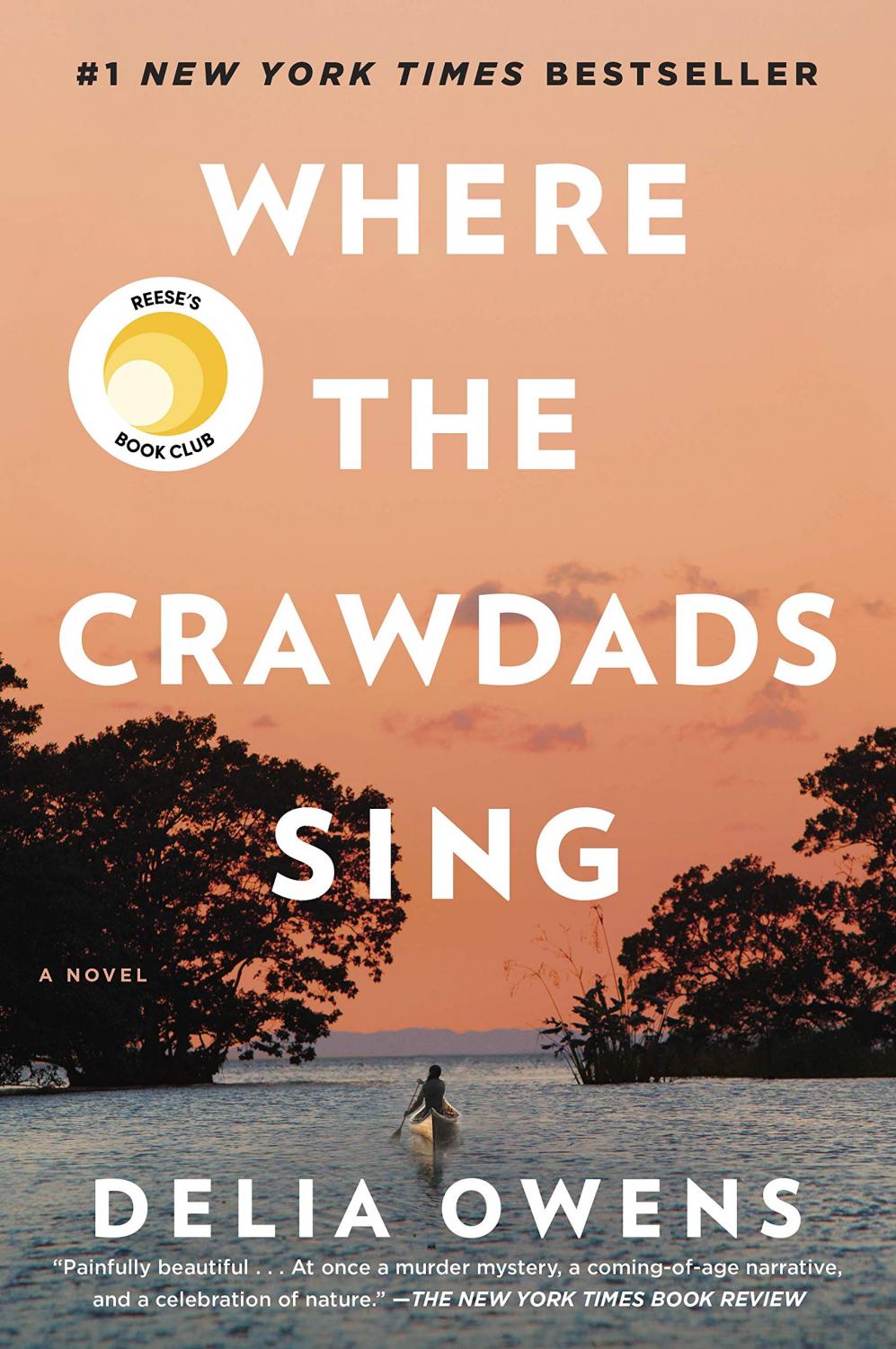 Despite sitting as number one on the New York Times bestseller list for several weeks, I was hesitant to read this book. I'd heard a mixed number of reviews from people who read it, which were either really positive or really negative. I landed on the positive side. Where the Crawdads Sing tells the story of Kya Clark, who lives in a North Carolina marsh and has been shunned and deemed filthy by her entire town. In reality, Kya is a smart and misunderstood girl who has been abandoned by everyone she thought cared about her. She lives a simple life of looking for food and collecting feathers and shells, but when two different boys take an interest in her, her life takes a dramatic shift. The book flashes between Kya's childhood and 1969, where someone from her town, Chase Andrews, is found dead. Of course, the entire town suspects Kya. Like Life of Pi, this book was a definite page-turner. The flipping between timelines added a feeling of suspense and urgency, which I really enjoyed.
The Curious Incident of the Dog in the Nighttime
By Mark Haddon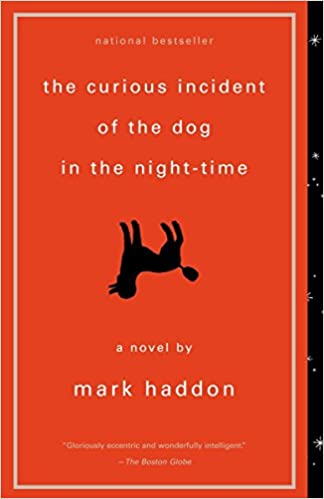 This was a book my Grandma had been continuously encouraging my twelve-year-old brother and me to read over our last few facetime calls. It turned out we had the book at my house, so I decided to try it. The book is about 15-year-old Christopher John Francis Boon, who is incredibly smart and funny but due to his autism, struggles with social interactions and reading people. He lives his life based on statistics and rules and has trouble understanding anything that doesn't sit within them. When someone kills his neighbor's dog, Christopher goes out to solve the mystery. While attempting to find the killer, Christopher also begins to encounter and discover some of the secrets hidden within his broken family. Despite the long title, The Curious Incident of the Dog in the Nighttime is a pretty short book, so it's definitely the perfect one to get back into reading. What made this book so enjoyable was that the author told it through Christopher's humorous voice and pulled you into Christopher's understanding of the world. 
So You Want to Talk About Race
By Ijeoma Oluo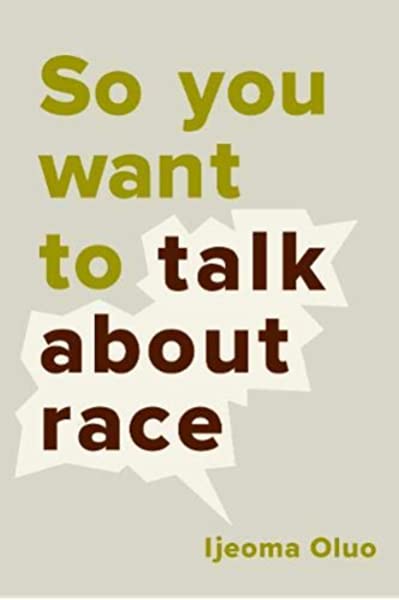 After learning more about the BLM movement, I made it my goal to learn what I could about systemic racism in America. This book was definitely my favorite source. Each chapter addresses a topic such as police brutality, microaggressions, white privilege, the Black Lives Matter movement, or intersectionality. Although this book covers a topic that is very sensitive and sometimes very difficult to talk about, Oluo puts everything in more understandable terms, which helped introduce me to what race and racism can look like and mean. Additionally, while statistics are an important part of understanding some of these issues, she does not rely on them too heavily to tell the story, which made it a lot easier for me to stay engaged. She also uses several real-life experiences. I'd recommend this book to anyone interested in learning about systemic racism in America.
Orphan Train
By Christina Baker Kline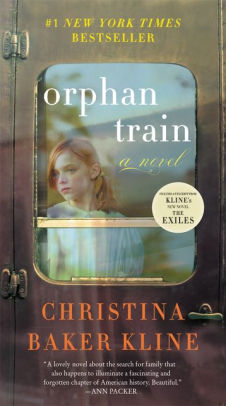 This one was also another recommendation from my grandma, and like Where the Crawdads Sing, it also shifts between two timelines. Troubled 17-year-old Molly Ayer's foster parents are about to kick her out of their house, so she takes a community service job helping an old lady clean out her attic in order to avoid being sent to juvenile hall. As Molly helps the old lady, Vivian, sort through her things, we soon get to learn about Vivian's childhood. Vivian was a young Irish immigrant orphaned in New York City and put on a train to the Midwest with many other children. As Molly gets to know more about Vivian she begins to discover they aren't so different. Both felt isolated all through their childhood and grew up being passed around by complete strangers. I loved this book because it exposed me to a part of American history I had never known and really broadened my views on the sort of treatment orphans were and still are subject to.
Room
By Emma Donoghue
I will warn everyone that before you read this book, it is very upsetting and includes repeated sexual assault. Room is about a five-year-old boy named Jack and his mother. For Jack, the room is the home he's spent his entire life in. For Ma, it is where she has been held captive for seven years by her sexual abuser.  She does the best to provide Jack with all she can, but she knows that it is not enough for him or her. Together they create an escape plan to break out and free themselves, but for Ma, who hasn't been out into the world in seven years, escaping from the walls of the room is only the first step in freeing them from the past.  The author tells the story from Jack's perspective, whose innocence and naivete brings hope and optimism to an otherwise desperate situation. 
My Sister's Keeper
By Jodi Picoult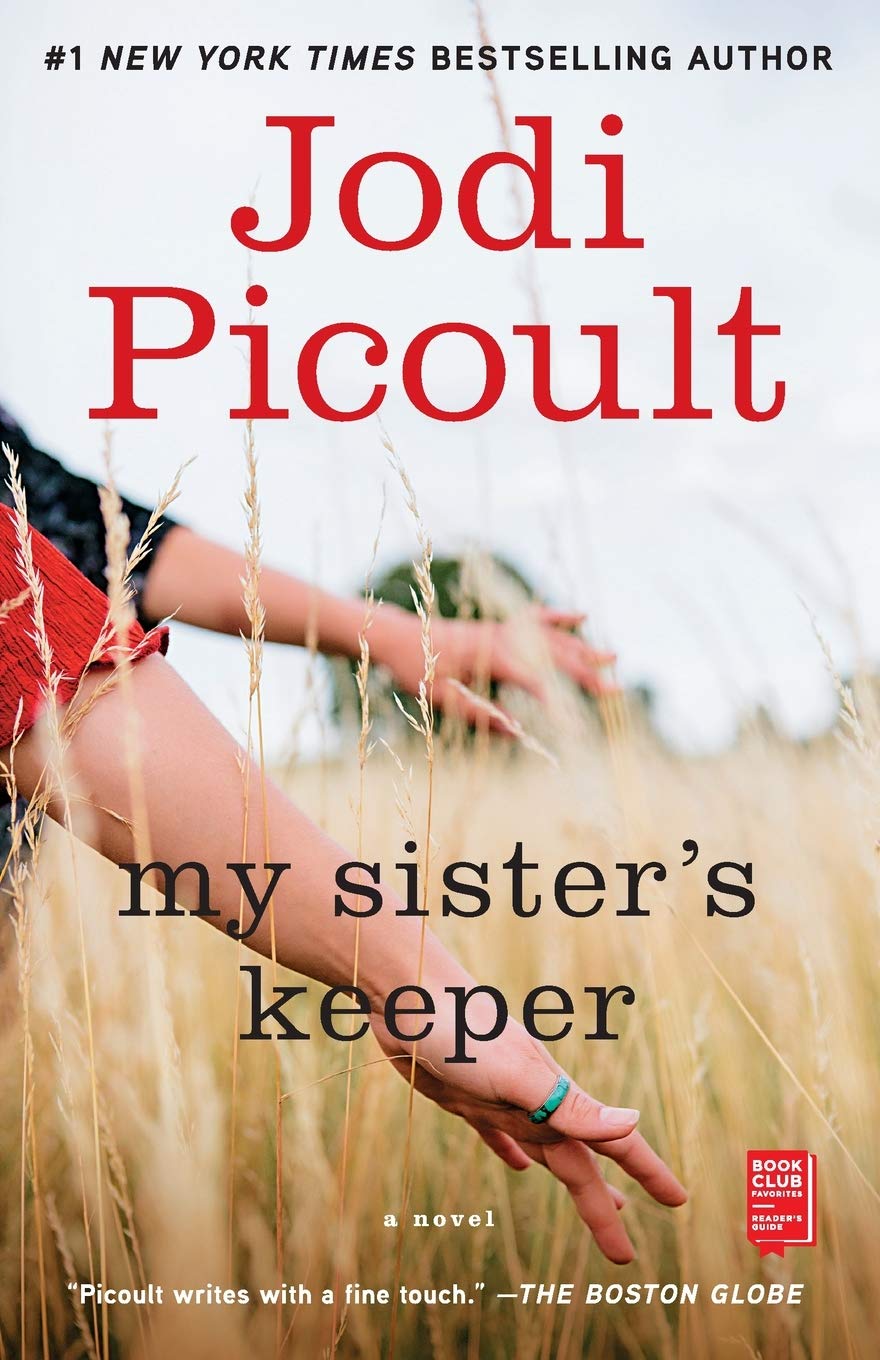 My Sister's Keeper focuses on 13-year-old Anna, who serves as a donor for her Leukemia ridden sister. Since she was two, Anna's gone through countless surgeries, blood transfusions, and shots all in order to keep her sister alive. When finally asked to donate a kidney for her sister, Anna decides she wants to sue her family for rights to her own body. Her decision begins to reveal all of the cracks hidden within her broken and terrified family. What I enjoyed about this book is how it shifts perspectives. I think without that element, the message would not be as meaningful. I loved being able to see Anna's entire family's views because it gave me more of an understanding of how each character's past experiences have dictated the way they behave in the present. 
Lilac Girls
By Martha Hall Kelly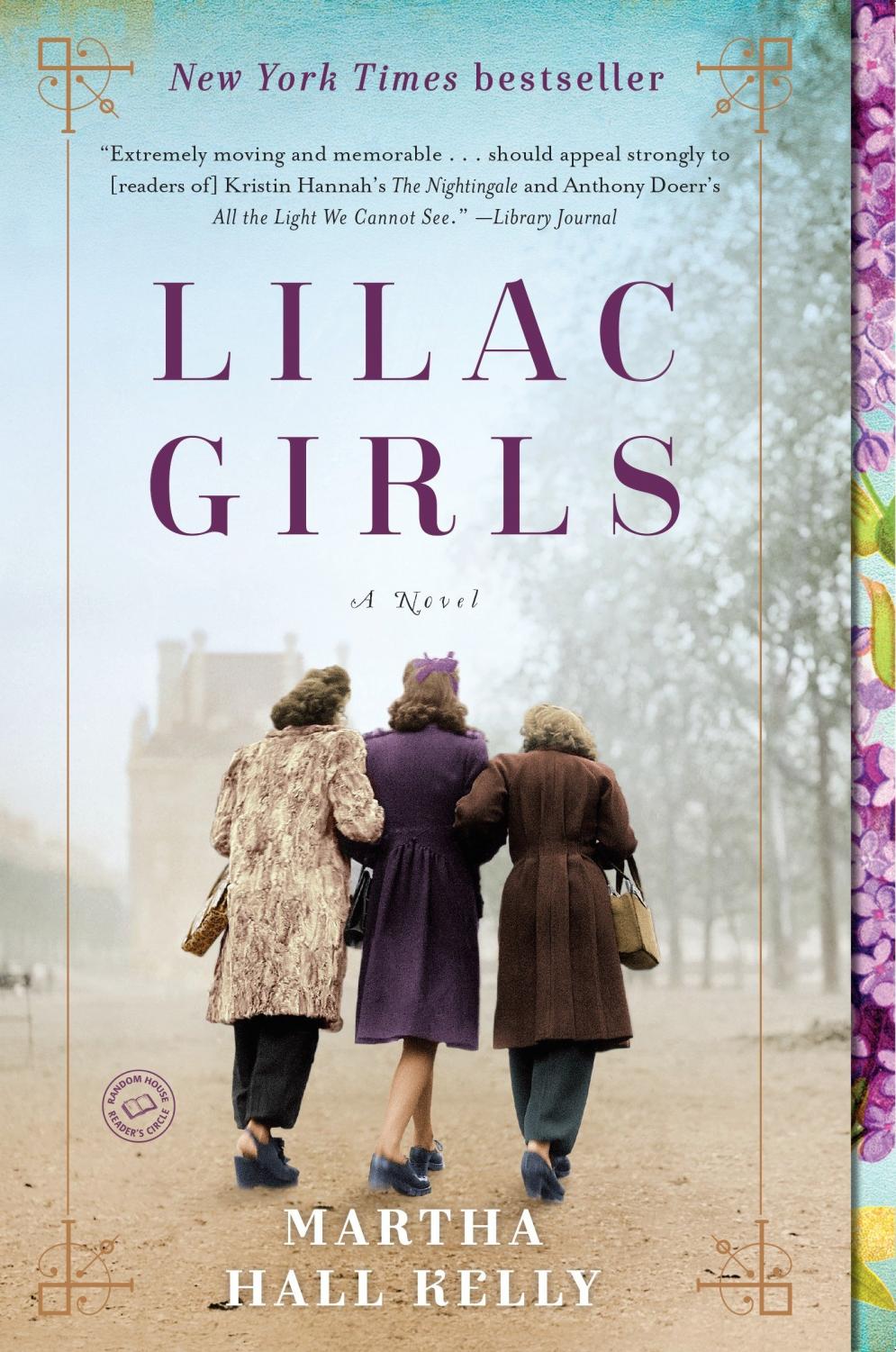 The story focuses on the lives and perspectives of three different women during the Holocaust. The first, Caroline Ferriday, lives in New York and works to make care packages for orphans. The second, Kasia Kuzmerick, lives in Poland and is a member of an underground resistance movement. The third and final woman is Herta Oberheuser, a German doctor who ends up working in a concentration camp. The book sheds light on three completely different perspectives from the Holocaust, but are also united in their shared experiences of being thought of and treated less than because they are women.
My Brilliant Friend
By Elena Ferrante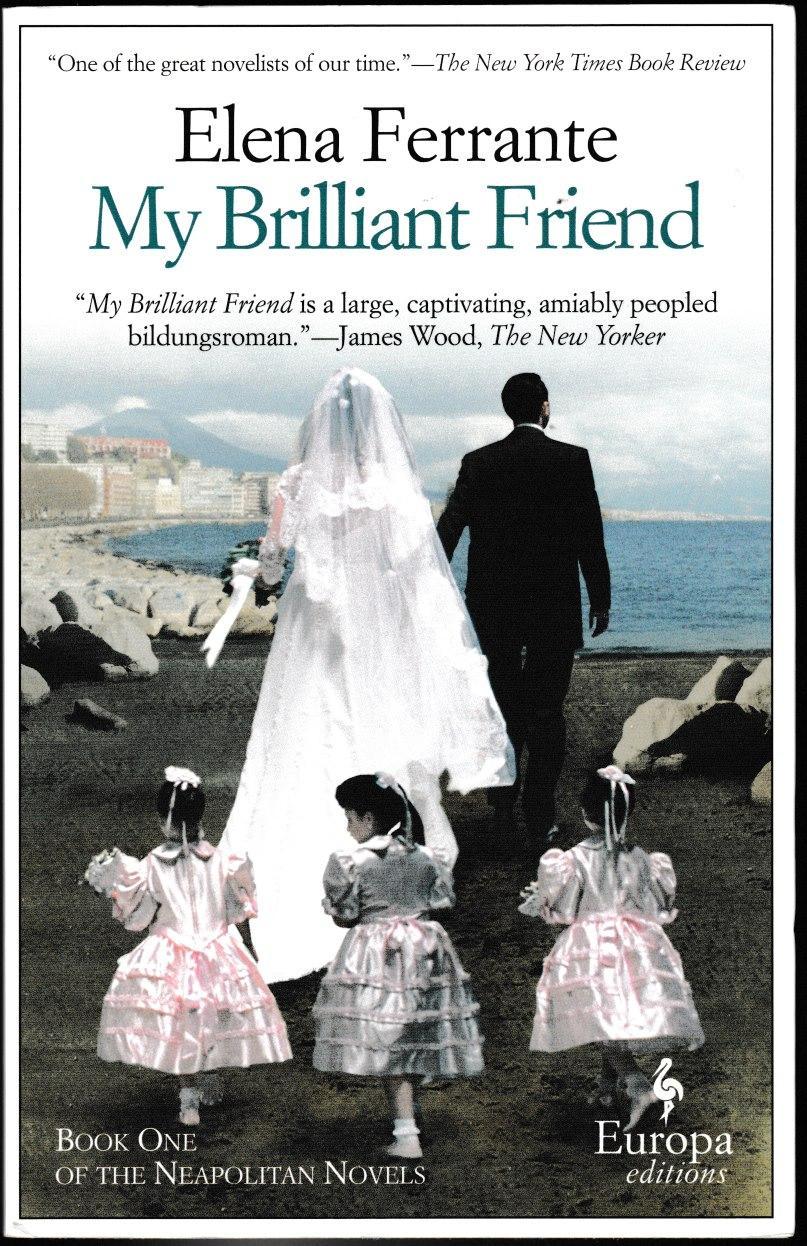 The story begins in 1950's Naples, Italy with best friends Elena and Lila. The book (and the three others that come after it) examines the complexities of their friendship. Both friends long to be different from the other, yet even when they do diverge, they always eventually end up in the same place. Their friendship also is surrounded by the violence and poverty of their neighborhood. I loved this book and the entire series so much. I will warn you that it is rather slow-paced since the author takes her time to develop the characters and the setting. But for me, I enjoyed the attention to detail in each character's emotions and experiences.
Sofia Khan is Not Obliged
By Ayisha Malik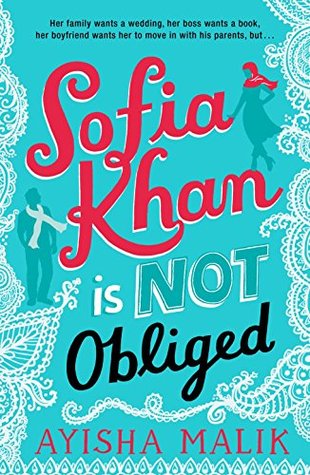 I loved this book because it takes on a different tone from all of the others on this list. It is about Sofia Khan, a 30-something Muslim woman unsuccessful in her dating life. When her boss asks her to write a book about Muslim dating, she is lost. In a series of comedic mishaps, she makes it her mission to collect experiences for her book while she simultaneously manages friends, family, and racist encounters. This book treats serious issues of racism and Islamophobia with humor, but it doesn't shy away from presenting those issues and their impact on the characters in a meaningful way. Malik's novel definitely challenged me to examine stereotypes about Muslim dating I had from TV shows and movies I had watched. 
Leave a Comment
About the Contributor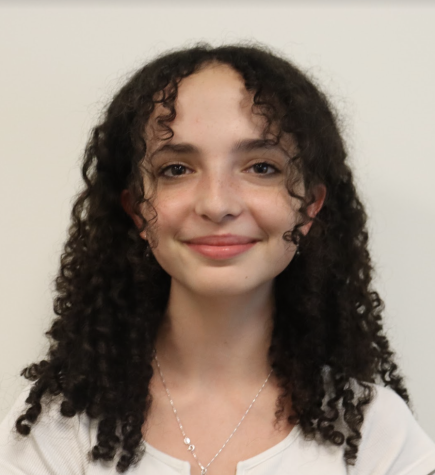 Eliza W., Managing Editor
Eliza is the Managing Editor of Spyglass, and has been a part of the Spyglass staff for three years. In her free time, she enjoys thrift shopping, listening...