Pandemic Forces Junior Ring Ceremony Organizers to Improvise
Amid the chaos of wildfires and a pandemic, social-gatherings are being canceled left and right, but not Westridge's Ring Ceremony, which seniors attended on September 17 via a Zoom call.
With coronavirus restrictions, this year's ring ceremony became a two-part event: an in-person pick-up and an online Zoom ceremony.
 The Ring Ceremony, considered a rite of passage for juniors, traditionally takes place during the spring, but was postponed because of Covid-19. Normally, the Upper School would gather in PAC to attend the ceremony in which juniors walk across the stage to receive a box containing a ring or a free necklace. What makes this tradition unique to Westridge is the mistress of the ring. A ring is hidden in a cake, each junior gets a slice and the person who finds a ring in her cake receives the title "Mistress of the Ring."  This year, the senior class' Grade Level Representatives (GLRs) settled on using cupcakes containing a hidden ring. Senior Phoebe J. '21, found the ring in her cupcake and was crowned "Mistress of the Ring."
 "[The GLRs] took a much bigger role in this than they have done in the past," explained Dr. Skophammer, Head Senior Class Advisor. Since the event did not take place at school, the responsibility of planning shifted from the school to the GLRs.
"Our main goal was to make it fun and as memorable as a drive-through event can be," said GLR Alison Shore. 
Westridge had already settled on a date for the Zoom ceremony, so it was up to the GLRs to get all the materials needed to seniors beforehand. Having to abide by Covid-19 precautions, they settled on having an in-person pick-up. Volunteers were all carefully dressed for the occasion–masks and gloves both worn.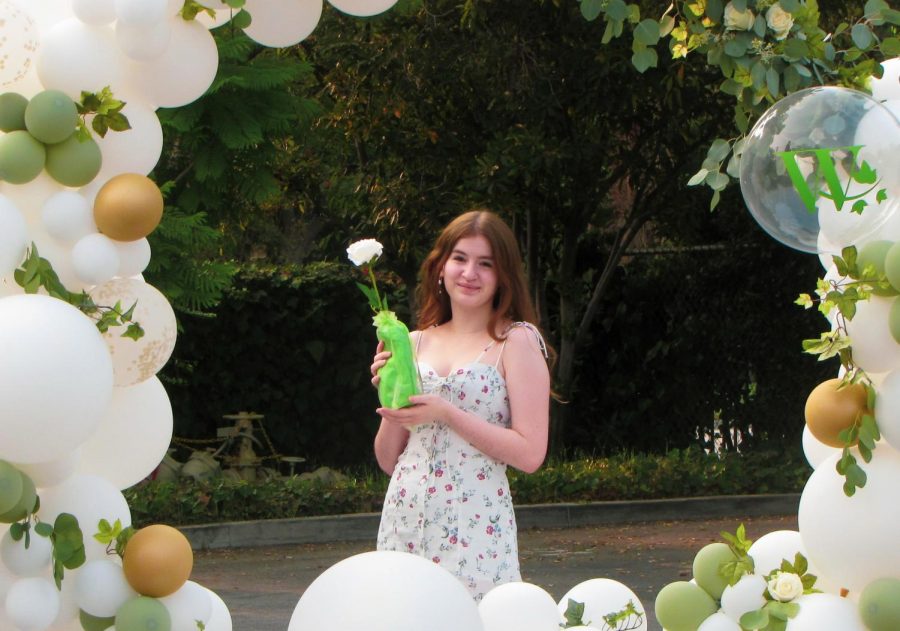 At the first stop in the parking lot, students received the essentials for the ceremony; transparent green bags containing rings, necklaces, cupcakes, and white roses were packaged and distributed meticulously by gloved hands. Down the line was a Jolly Sheep cart, where seniors received freshly made cotton candy. Just before the exit was a frame of balloons, which provided seniors with the perfect background for pictures. Seniors posed for pictures and cheered each other on, taking care to make sure social distance protocols were observed.
Leave a Comment
About the Writer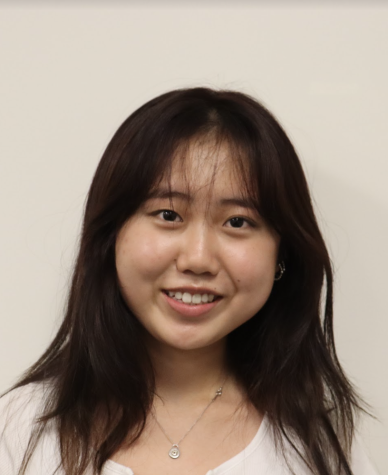 Jessica W., Staff Writer
Jessica is a senior staff writer in her third year in Spyglass. She enjoys reading, listening to music, and going on walks in her freetime.