Westridge Welcomes Anna Oseran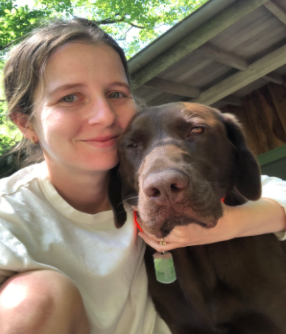 Ms. Oseran starts her day by making herself a cup of coffee. The first sip of her coffee is the second best part of her day, the first being in class with her students. As she prepares to start her day, she always reads something, usually The New York Times. Next, she heads on to Advisory and then teaches 8th grade English for the rest of the workday.
Each class begins with a quick visual check-in. Students hold up their fingers. Ten fingers means your day is really great—one finger, not so much. Ms. Oseran uses this check-in as a chance for her and for the class to get a better idea of how everyone is doing that day. "I think it is really important that Ms. Oseran does this because it is her way of checking in with us. I sometimes feel alone or frustrated during remote learning and talking about my feelings really helps," Willow N. '25 said. It is no surprise that Ms. Oseran says her favorite aspect of teaching is building relationships with her students and getting to know them not just academically but also as people. As a student of Ms. Oseran's, I can say that even if I am having a six finger kind of day, I always end up holding up more fingers when we start because my mood always improves when I am in her class. 
Ms. Oseran did not take the most direct path to teaching, but she is doing what she loves now. Growing up, Ms. Oseran's favorite subject in school was English. From a young age, Ms. Oseran knew that English was something that she was both really good at and interested in. She also had that one special teacher who inspired her to pursue English. After college, she decided to go in a different direction than teaching and worked in publishing. Not teaching just made her want to teach even more. "It was that path that made me realize I wanted to be a teacher," said Ms. Oseran.
"
"An excellent teacher is someone who truly listens and values what their students have to say.""
— Ms. Oseran
Ms. Oseran tries to show her students that she cares about them. "The best advice I have been given about teaching is to never be afraid of being wrong about something," said Ms. Oseran. True, teachers make mistakes like everyone else, and Ms. Oseran believes that being able to admit that you are wrong about something is very important to do as an educator.
Even though she is a new teacher this year and the school year has just started, Ms. Oseran already feels the sense of community at Westridge. "I can already tell that this is a tight community, and I am excited to become a part of it," Ms. Oseran stated. 
View Comments (1)
About the Contributor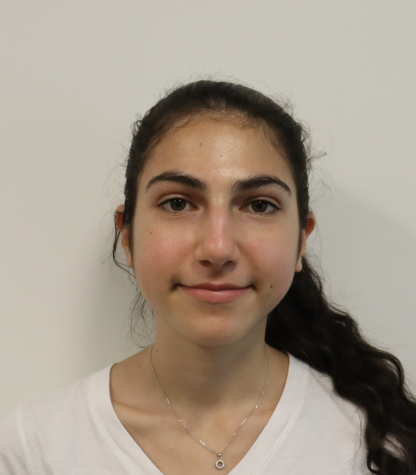 Sophene A., Editor
Sophene is a sophomore staff writer in her fourth year in Spyglass. She enjoys reporting on current ongoings and events. When she's not writing for Spyglass,...