Westridge Welcomes Jennifer Cutler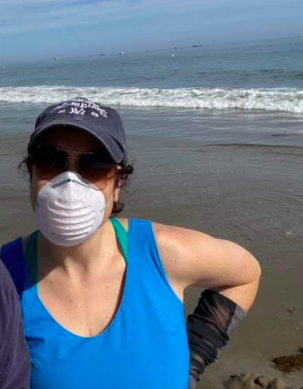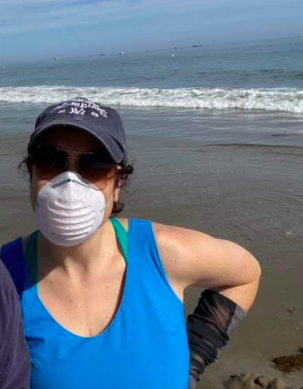 "I always had this idea of California high school campuses looking like college campuses," Ms. Cutler, new Upper School history teacher explained, "just like the high schools did in all the TV shows and movies set in California." Ms. Cutler had a cheerful pink and rainbow Teams background that matched her enthusiasm about Westridge.  It was love at first sight when she had a chance to virtually visit the campus. "I got on [campus] for the first time to pick up my computer in early August," she said. "I was like this campus is gorgeous."
Although she is an enthusiastic west coast transplant, Ms. Cutler is in denial about giving up her winter clothing. "I still have my winter coat, I still have my snowshoes; I have three pairs of snowshoes." Laughing, Ms. Cutler talks about her closets full of winter clothing which she might only use a few times a year here. Three pairs of snow shoes is two pairs too many for southern California, she admits. 
And Ms. Cutler would know. Despite only recently moving here from the east coast, she has already explored everywhere from Santa Barbra and Malibu to Joshua Tree and Palm Springs, though by car. Much like only being able to see students through a screen, exploring her new home by car is surreal. 
Despite the challenges of the pandemic, Ms. Cutler is hopeful.She admires Westridge's emphasis on discussions and is inspired by all the interesting topics and ideas from her fellow upper school history teachers. Above all she likes the atmosphere of Westridge and all the support she sees in the chat boxes. "I really like the community that Westridge has created."
Leave a Comment
About the Contributor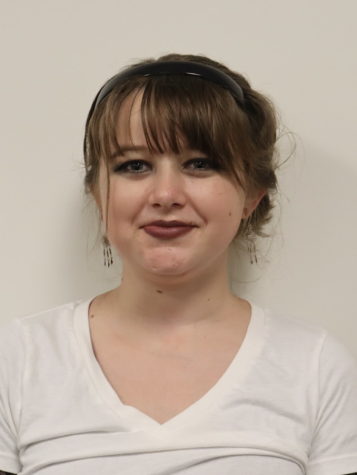 Sabina P., Staff Writer
Sabina is a junior and returns to Spyglass from her year long hiatus. She enjoys the opportunities spyglass gives her to connect and interact with the...