@BlackatWestridge: Key Next Step In Westridge's Efforts To Diversify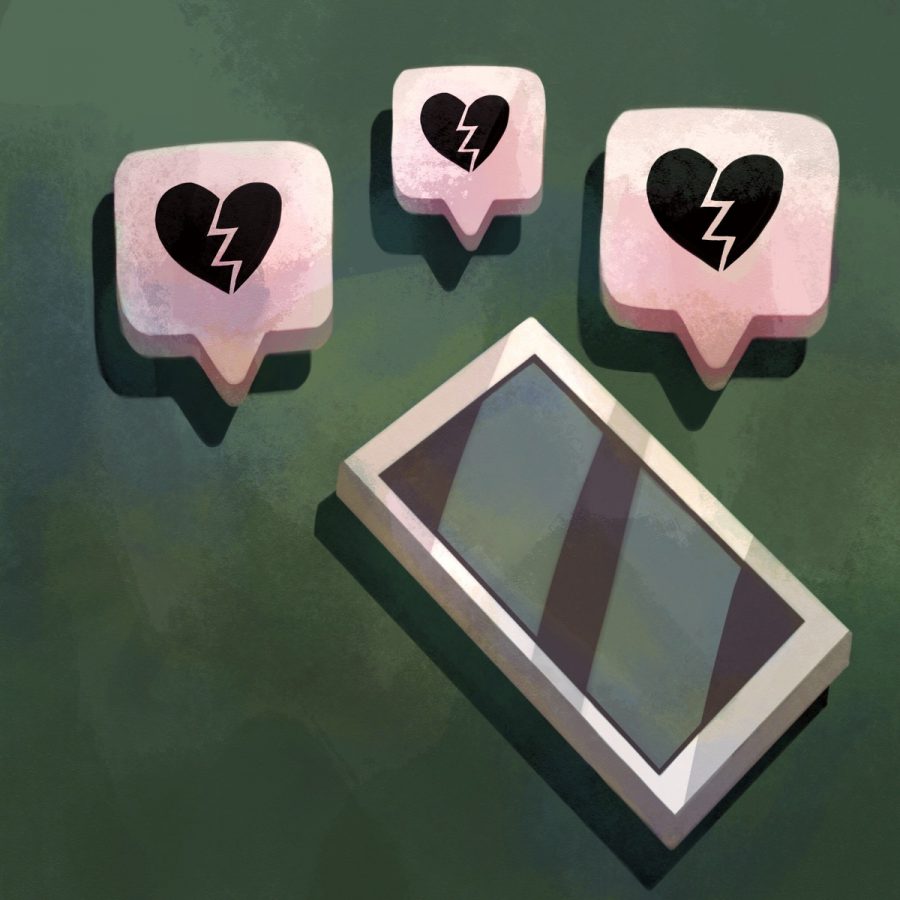 With 1,200 followers and posts averaging 200 to 300 likes, the @Blackatwestridge_ Instagram page presents a key next step in the Westridge community's efforts to diversify.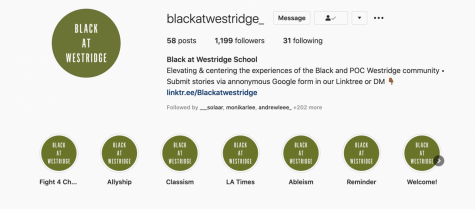 @BlackatWestridge, along with the other "Black At" pages, was created in the aftermath of George Floyd's death on May 25, 2020. In the weeks after his death, Civis Analytics estimated about 15 to 26 million people in the United States turned out for protests demanding justice for George Floyd and other Black Americans killed by police use of excessive force. Floyd's death has prompted Americans to look introspectively and review their institutions, practices, and beliefs—sparking calls for action to remedy the racism that exists foundationally in many institutions, including schools. 
Inspired by accounts such as "Black at Chapin" and those of other elite New York City private schools, BlackatWestridge emerged over the summer, posting anonymous testimonies from mostly Black alumni, parents, and current students. The account occasionally posts submissions from other marginalized groups, such as lower-income students and other groups of color, but ultimately it centers its message around the Black experience at Westridge. The creator(s) of the account, who chose to remain anonymous, explained their purpose in an interview over email: 
"Originally the page was created as a space for members of the BIPOC community to share their experiences, pain, and trauma associated with racism and white supremacy at Westridge. Over time the page has grown to serve a much larger focus. In addition to centering these stories the page has engaged in conversations related to classism, ableism, allyship, and activism through the questions featured on Instagram stories, … @BlackatWestridge is not simply an Instagram account but a living history meant to heal, inform and ignite action."
"
"@BlackatWestridge is not simply an Instagram account but a living history meant to heal, inform and ignite action.""
— Anonymous Creator of @BlackatWestridge
Camilla C. '21, co-head of Westridge's Black Student Union, is grateful for the platform. "When it started, I was relieved to have this space for POC and Black students to share their experiences because a lot of us face that alienation at school. So this platform is very uplifting and tightens our community even more and gives everyone else a perspective into what we're thinking. … We don't have these conversations a lot in classrooms in the Westridge community, so I think it's good that they're being brought to light," explained Camilla.
For Saffron G. '22, BlackatWestridge has made them more comfortable discussing their own encounters with racism at Westridge. "It's made me a lot less afraid to say what I'm thinking—made it easier to talk about my own experience as a Black student at Westridge. … I feel a bit better about being like, 'Hey, let me tell you about my experience, and let me tell you why because I think you need to hear this.' It feels like people will actually listen to me and like people will actually care."
While student activism has always been present on and off campus, the platform is now motivating students—even during remote learning—to become anti-racist and support Black and marginalized groups on campus. Westridge's Student Voices, a group dedicated to promoting issues of diversity, equity, and inclusion has used its platform to raise awareness. Olivia Q. '22, Student Voices Co-Head, explains, "This platform has sharpened our focus and strengthened our resolve to tackle racism, to be actively anti-racist. We aim to have more discussions about the role of education in perpetuating white supremacy and to engage in conversations not just with students, but with parents and faculty as well." 
In addition to Student Voices, BSU Co-Head, Bayley D. '21, will be incorporating the Instagram account into some of their affinity planning. "Camilla and I are really interested in working with some of the alumni who are also incorporated with the account. We're really interested in including Lower and Middle School because I think that's really fundamental to helping foster Black students at Westridge, so I think including that account as a way to also help parents of Black students kind foster a way for all grade levels to come together, share experiences, and help others is what were hoping for."
Students have also taken their efforts online, promoting the account by reposting the account's submissions and commenting on many of the posts. "There has been interactive dialogue throughout our DMs and in the comments on posts. It has caused non-BIPOC members of the Westridge community to not only read the stories but recognize how they contributed to a culture of racism and bias and their role in taking accountability and committing to being anti-racist," the creators remarked.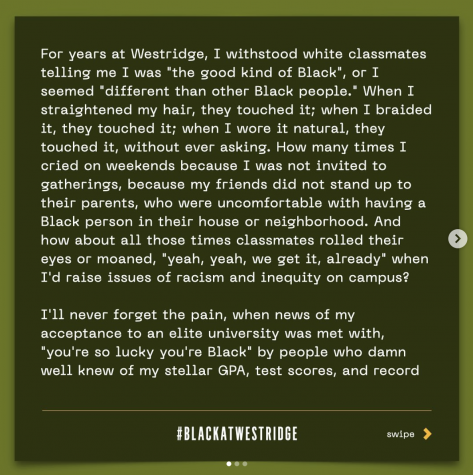 While feedback on Instagram has been generally positive, the account creators are disappointed by the lack of public acknowledgement of the account from the Westridge administration or Board, although they did receive a response recognizing their "Black Community Letter to Westridge" which explicitly demanded a list of actions from the administration and faculty covering school culture, curriculum, admissions, matriculation, retention, and faculty representation. 
Director of Lower and Middle School, Dr. Zanita Kelly, was moved by the account and is committed to stepping up Westridge's diversity, equity, and inclusion work–potentially working with the creators of the account to do so. But before getting down to work, she first recognizes the importance of understanding and internalizing the pain in each of the posts. 
"The first thing Westridge has to do is radical listening, and what I mean by radical listening is putting your defenses down because this stuff is hard to hear, especially when your intention has never been to hurt, harm or exclude. We need to listen and hear the pain and let that wash over us and feel it with the students and then we need to review what it is that we're currently doing so we can make sure if there are changes–and there are changes–that we need to make in our policy and in our practice in conjunction with the community that's crying out for help," commented Dr. Kelly. 
One of these changes in policy includes reviewing hiring practices–something the administration had been discussing before @BlackatWestridge's inception. Dr. Kelly identified the first step is to diversify the applicant pool by soliciting different networks, networks Westridge hasn't previously used,  for more diverse candidates. Second, she firmly believes in creating a space that's welcoming to applicants of color, mentioning that if she hadn't been told that Westridge was committed to diversifying their staff, she wouldn't have applied herself. 
"I would have never thought of applying at Westridge, but someone kind of told me 'You'll be fine here, you're welcome, you're wanted–diversity is important at Westridge, so please put your name in the applicant pool,' and I did. But I wouldn't have thought of it, so I didn't know. It's an elite institution, and to be frank a lot of elite institutions are not that interested–they might give lip service to wanting diversity, but they still would rather you stay back." 
Dr. Kelly also discussed the faculty response to the account, especially since many of the posts mention faculty members with whom Black and POC students have experienced racially charged interactions in class. While the account creators didn't receive the kind of faculty acknowledgement they were looking for, many teachers report the account has changed their own practices, especially for Paul Stephenson, Choral Director and faculty member.
Stephenson said, "I'd have to say I'm somewhat shamed by it and feel disturbed by it, I'm making my peace with that and moving on to educating myself and really becoming an advocate and more than just not a racist but trying to figure out, as a white person, how do I become anti-racist, because that's a completely different concept than what I was operating under before." 
 O'Kane, Caitlin, and Olivia Wilson. "'A Long Time Coming': Black Students Turn to Social Media to Expose Racism at Private Schools." CBS News, CBS Interactive, 14 Sept. 2020, 8:33 AM, www.cbsnews.com/news/black-at-instagram-students-private-school-racism-social-media/. 
Leave a Comment
About the Contributor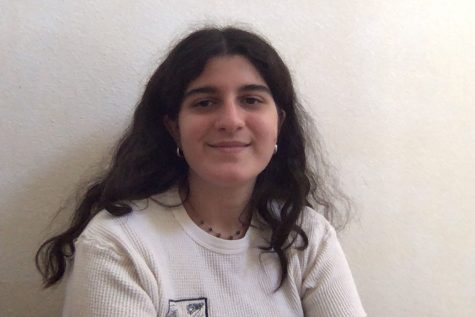 Sophia H., Managing Editor
Sophia is the 2020-2021 Managing Editor of Spyglass and super excited to be taking on the position this year. She's dedicated to building community,...