Fires Continue to Rage Across Western United States, Raising Questions about White House Administration's Preparedness
Fires continue to burn across the Western United States, making this season the West Coast's worst fire season in 70 years. The blazes have taken at least 35 lives, destroyed buildings and homes, and wreaked havoc on the ecology of California, Oregon, and Washington.
More than 17,000 firefighters, some from Mexico, have been deployed to fight the blazes in the Western states, but with one of the hottest and driest summers on record, California firefighters have had difficulty containing some of the larger fires.
The El Dorado fire in Yucaipa, which began as the result of a gender reveal party's pyrotechnics going awry, is largely contained, but has continued to burn since early September.
Closer to home, the Angeles National Forest's Bobcat Fire, which continues to burn just north of the San Gabriel Valley, is ninety percent contained but has made a name for itself as one of California's largest wildfires in history, burning at least 110,000 acres of forest and displacing hundreds of families.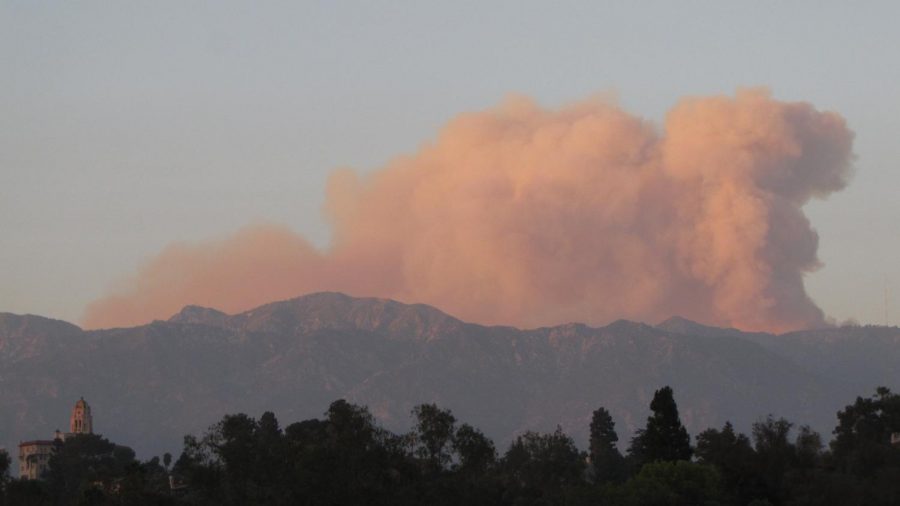 For some in the Westridge community, the Bobcat Fire was a frightening call to reality. Danielle D. '21 was alone in her Altadena home when smoke started to cover her neighborhood. "I was in English, and I remember looking out of my window to see smoke rolling in. I had never seen anything like that before," says Danielle.
Soon after her first glimpse of the smoke, Danielle and her family were put on evacuation notice by the city of Altadena. That meant she had to be ready to pack her bags at any point.
Danielle was not alone. Cassandra K. '21, a resident of Sierra Madre, was evacuated from her hillside home in mid-September. Cassandra said, "I think the worst part of the fire was not even the smoke; it was the situation changing every day. I constantly tensed up and packed everything, only to be told that it was going to be okay and unpack. Then the next day I'd have to unpack and even relocate temporarily."
Cassandra was among about 570,000 other West Coast residents who were evacuated as a result of the fires. Those who took to social media to post photos of nearby fires and dense, orange haze blanketing their homes painted an eerie and apocalyptic picture of a notoriously picturesque part of the world.
Rising temperatures and drier climates in the United States have been associated with climate change by scientists across the globe for years, and this summer was no exception.
However, President Trump and his administration have stayed staunch in their response to the blazes in the West.
In August, as California was under siege by hundreds of lightning-caused fires, President Trump took to the campaign trail and broke his silence on the issue. In a speech made to Pennsylvania rally goers, he said, "I see again the forest fires are starting. I said, you gotta clean your floors, you gotta clean your forests — there are many, many years of leaves and broken trees and they're so flammable, you touch them and it goes up."
In mid-September, the president flew to California after weeks of silence about the fires that have forced hundreds of thousands of people to pick up their lives and start over. When confronted by California Governor Gavin Newsom about his response to the blazes, President Trump maintained that the fires could only be attributed to poor forest management and not to climate change.
When asked specifically about the California climate, the president responded that it would "start getting cooler," and said, "I don't think science knows."
President Trump has previously referred to climate change as "a hoax" and refused to name a science adviser.
For students such as Danielle, President Trump's response to the fires was less than satisfactory. She said, "For the president to say that the fires started because California needs to 'clean the forest floors' feels like a completely inappropriate response; it's a much bigger issue than just a little brush. The Bobcat fire was close to so many communities, and I was very lucky to not be evacuated, but that was not the case for some less fortunate [communities]."
Most Westridge students remained unscathed and unaffected by the fires. Although Cassandra was evacuated, she prefers to focus on the positive; "The uncertainty was the most stressful part of our proximity to the fire, but we're immensely grateful that nothing tragic or drastic occurred, and thankful for the hardworking firefighters who keep us safe."
For more information on the fires in California, visit www.fire.ca.gov/daily-wildfire-report/.
Leave a Comment
About the Contributor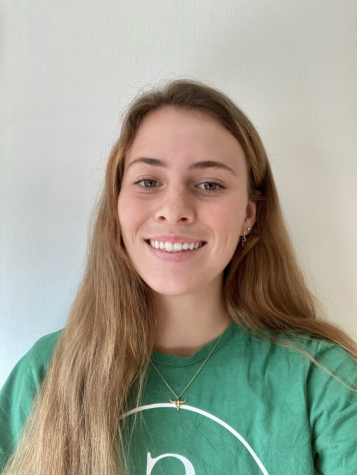 Caroline L., Writing Editor
Caroline enters her 4th year in Spyglass as a senior editor. In her free time, she enjoys getting outside and snowboarding or surfing, hiking and painting.