Click Here for October Editor's Note…
Welcome back to a brand new school year! This year has had some major changes and challenges, to say the least. For example, this is the first year in which students have gone back to school entirely online. Instead of walking across the quad to meet with a teacher or heading to the Commons for an afternoon snack, Westridge students are now finding themselves joining Microsoft Teams meetings and raising their virtual hands to speak in class. We have undergone beginning-of-school traditions online, such as Greek and Roman initiation, Convocation, and even the year's first Big and Little Sister event.
Even though everyone is separated by a screen barrier, there is still a lingering sense of community at Westridge. Although we cannot hang out with others in person, it is comforting to see familiar faces in class and know that everyone is in this process together. Town Meetings are now held weekly, and ASB has done a fantastic job of getting creative with assemblies under dire circumstances. Clubs and affinities are also held every other week, yet another way to engage with friends.
This year in Spyglass, we want to promote community more than ever. In times of need and isolation, we hope to bring the Westridge community some joy in our stories. The team has come together this year to report on more events, bring up new topics of discussion, and emphasize the importance of journalism.
We have also undergone new changes. For starters, we have developed new ways to work through our publishing process, as well as forming a mini-Spyglass community with the new staff members. Our biggest change is that we have decided to make the switch to publishing on a rolling basis instead of publishing monthly issues, meaning that new stories will be released as soon as they are ready. Stay tuned to receive updates and notifications on new stories. With the Spyglass team doubling in size this year, I am confident that we can continue to foster a sense of belonging and inclusivity. Together, reporting and storytelling can be a uniting force, even during difficult times.
As we settle into school, I want to give an extra special welcome to the new Westridge students and wish everyone a good school year. As former Supreme Court Justice and feminist icon Ruth Bader Ginsburg once said: "Real change, enduring change, happens one step at a time."
Leave a Comment
About the Writer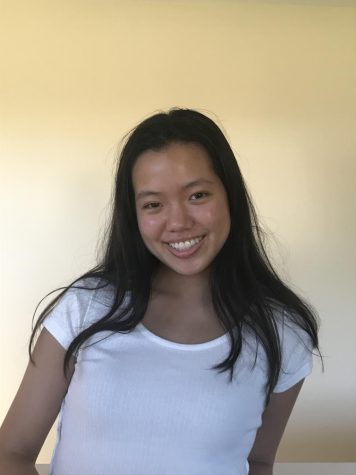 Jacqueline Y., Editor in Chief
Jacqueline is this year's 2020-2021 Editor-in-Chief. Originally joining Spyglass to improve and explore new ways of writing, she now enjoys investigating...