Greek and Roman Initiation Celebrated Online
"
I hope the feeling is still there. You know, being excited to be initiated to a group with the competition and everything. I hope they'll remember that feeling as opposed to having to be on a screen,"
— Devon S. '24
A typical Greek and Roman Initiation includes a sea of students dressed in yellow and blue attire swarming the campus screaming, "Go Greeks!" and "Go Romans!" Music blares out from all corners of the gym, and new students in their crisp white uniforms anxiously await the announcement of their team. Now, seven months into quarantine and nearly two months into remote learning, students sit behind a computer with their microphones muted and their cameras turned off. 
With most students lying in their beds and itching for a break from the screen, getting the community engaged proved difficult. Although confronted with new challenges, the Greek and Roman heads pulled together and put forth an effort to make the event memorable. "I hope the feeling is still there. You know, being excited to be initiated to a group with the competition and everything. [I hope] they'll remember that feeling opposed to having to be on a screen," remarked Roman head, Devon S. '21.
As people joined three different Microsoft Teams calls, the Greek and Roman heads sat with Mickey Mouse ears perched on their heads and their virtual backgrounds set to various Disneyland rides. Returning students and faculty filed in, curious to learn this year's theme, while those new to the Westridge community came in unsure of what to expect. "It could have been that I just missed an email or something, but I had no idea what Greek and Roman was," said new history teacher Jennifer Cutler.
As the music gradually became quieter and more pixelated boxes began to show up in the large gallery, it was time to start. The Greek and Roman heads made a few brief introductions and then announced the theme: Disneyland. The first activity was a scavenger hunt. Students disrupted other family members' zoom calls as they scavenged around their houses looking for Disney memorabilia to show off to the group. A new seventh grade student, Valentina V. '26, found the scavenger hunt engaging and fun. She said, "I liked it because it was Disney themed, and I like Disneyland and Disney movies. And I happened to have my Minnie Mouse ears right behind my desk."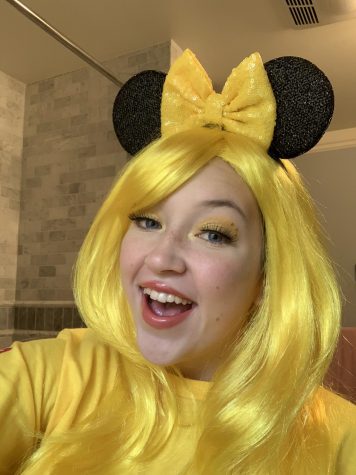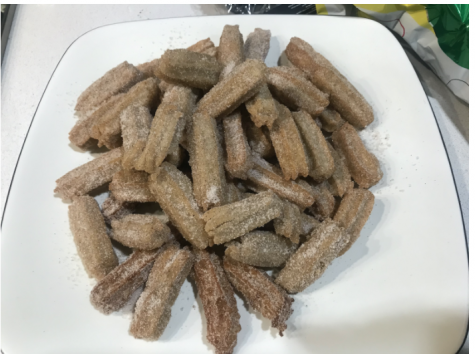 After the scavenger hunt, students and teachers prepared for what they had all been waiting for: initiation. New students sat with their confetti poppers in hand, excited and anxious to see if their popper would shoot out blue or yellow. "One, two, three, pop!" exclaimed the heads of each meeting. Pieces of blue and yellow paper fired out and flew around the glowing screens of each new student's computer.
The festive introduction to the Greek and Roman tradition gave new students the sense of belonging that they had been lacking. "Everyone had their teams, or [were] Greek and Roman, and I didn't have one yet, and they said, 'Go Greeks!''Go Romans,' but I couldn't say, 'go one of them,' but now I can be a part of that," commented Liv N. '24. Soon, as newly initiated students began to root for their teams, banter in the chat picked up, and more cameras began to turn on. The competition had just begun.
Virtual hands flew into the air as soon as the spirit heads read the first Disney trivia question. Questions like: "what year did Disneyland open" and "what are the names of Cinderella's stepsisters" stumped most, but soon teachers and lower schoolers, eager to show off their Disney knowledge, began firing out answers.
After the event, Anna Bondoc, a new English teacher and a current parent at Westridge, expressed her thoughts on Greek and Roman: "There was a small part of me that was sad because I know what Greek and Roman ceremonies are usually like. I remember the time I attended as a parent and watched kids race around on scooter boards, so there's a part of me that was a little bummed that that's not possible right now. But I think it's a wonderful tradition that brings people together."
View Comments (1)
About the Contributor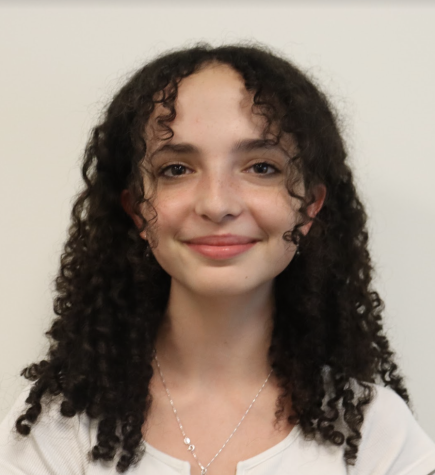 Eliza W., Managing Editor
Eliza is the Managing Editor of Spyglass, and has been a part of the Spyglass staff for three years. In her free time, she enjoys thrift shopping, listening...