Westridge Welcomes Michelle Amos
"
You sort of see my shoes before you see me…"
— Michelle Amos
After eight years of knocking on Westridge's door, Michelle Amos finally secured her place as the new Upper School chemistry teacher. Mrs. Amos had been known to use chocolate cake to teach ecological succession, but you might not know that she has over 50 pairs of shoes, 27 of which are from the same designer, John Fluevog.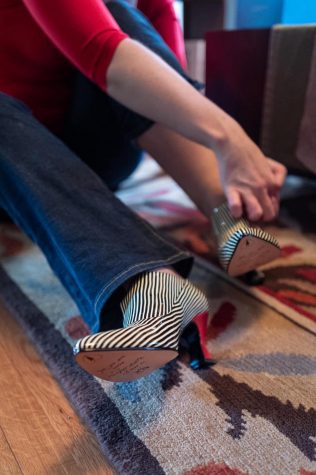 She held up her phone to show me her newest addition to her shoe collection, a pair of John Fluevog's shoes. To me, they looked like the type of shoes a very fashionable Wicked Witch of the West would wear, with the sparkly green at the edge of the sole. All she would need is a witch hat, and she would be set. 
Being Australian has also influenced her love for shoes and fashion. "It's a little bit of an Australian mentality. You'd put on black pants or a black skirt, a top, and you'd go to work. And so I used to sit there and go, 'I need a little bit of my own personality,' and so I got into shoes."
Although Mrs. Amos always had a hint of laughter in her voice when she spoke, her face became even more animated and expressive when she started to talk about shoes and fashion. "I also have a great love for vintage fashion, and I wear sort of anything from the 30s through to the 50s," she said. Then, she laughed. "And again, I will wear that at school regardless."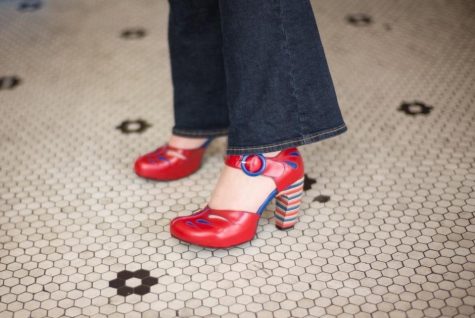 Mrs. Amos knows that she doesn't follow modern fashion and trends, but she has her own unique style that she loves. She has always dressed professionally, and now it feels very strange to be wearing jeans during remote learning. For her, jeans feel too casual to wear at school.
Her love of vintage clothing goes hand in hand with her love of swing dancing, which she has done for the past twenty years. "It's my creative outlet, it's my connection to swing dancing, and it's also just some of my own personality."
Leave a Comment
About the Contributor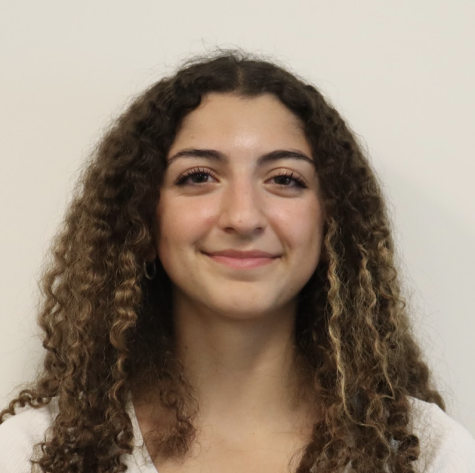 Daria H., Editor
Daria is a junior. This is her third year on Spyglass and second as an editor. Outside of Spyglass, you can find her reading, studying in coffee shops,...