Click Here for May Editor's Note…
With only two more issues left, Spyglass is coming to a close for the 2019-2020 school year. This year has taught me how to grow and develop my writing abilities, along with showing more leadership as an older staff member. At the beginning of the year, I started out as the Outside Contributors and Art Manager. Now, at the end of the year, I am preparing to take Caroline's role as the Editor in Chief. 
During this time of the year, Spyglass usually publishes on a monthly basis, with the next Editor in Chief leading the production of the issue, which is usually published in May. However, many roles and production choices on our online newspaper have shifted since the outbreak of COVID-19. For example, the Spyglass staff has decided collectively to move to a weekly publishing basis. Our goal is to publish relevant and interesting news and stories more frequently next year, perhaps every other week rather than on a monthly basis.
The Spyglass team has been hard at work over the past few months.  We've been on multiple Microsoft Teams calls, constantly emailing back and forth, and checking in on one another. We want the paper to be the best it can be while promoting community, bringing ones who are isolated during the quarantine together. Sharing information and communicating to one another is more important than ever now. 
Although I am excited to take on this new role next year, I am also sad and proud to see our current seniors leave us for the next chapter in their lives. They have contributed to incredible milestones on Spyglass, such as having it go online. Ibby has been an outstanding writer and editor this year, and even though she joined halfway last year, she has shown tremendous aptitude and growth as a writer. Our Managing Editor, Emily, has flourished at keeping Spyglass organized. She was always on top of planning meetings, reaching out to writers, and making sure everything was running smoothly. And our 2019-2020 Editor-in-Chief, Caroline, never failed to disappoint. She led our team through website changes, and has spent countless hours giving people something to work on, from articles to designing the website, while commanding the Spyglass ship on some unchartered waters, such as continuing to publish newsworthy stories on the impacts of COVID-19. 
Next year, we may be learning in a different environment, and it will be challenging to continue bringing stories in possibly remote and socially-distant ways. Nevertheless, we have a strong and dedicated team of writers, artists, and contributors with more stories to share and inform our readers for next year. I'm confident that Spyglass is going to bring the Westridge community together more than ever. See you in the fall!
Leave a Comment
About the Writer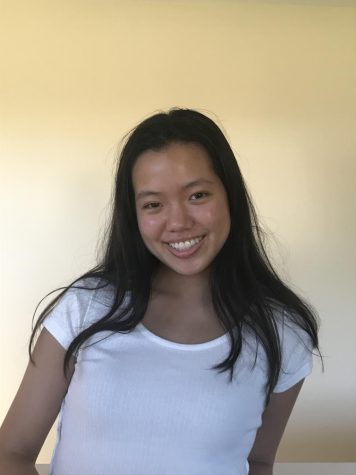 Jacqueline Y., Editor in Chief
Jacqueline is this year's 2020-2021 Editor-in-Chief. Originally joining Spyglass to improve and explore new ways of writing, she now enjoys investigating...