When STEM is Forced on Girls
Growing up in Los Angeles, I've been told that girls can do anything they set their minds to, especially STEM: science, technology, engineering, and math, the decided holy grail of intellect and success for 21st-century women. And while math, science, and computer technology undoubtedly belong hand-in-hand with art and humanities in a core secondary education, forcing STEM on girls guilts women into unwanted careers and perpetuates gender inequality.
In her opinion piece "Girls in STEM culture is failing both girls and STEM" from Canada's The Star, former computer scientist Cleoniki Kesidis wrote, "The Girls in STEM culture guilted me. The statistics on girls who 'stop liking math' and women who quit STEM were cited to me as tragedies." Kesidis continued, "I became another statistic and another bad example that women who do truly love STEM have to live down." Kesidis' experience in this unwanted career path negatively affected not only her life but society's understanding of women in the STEM field. 
The 2018 New York Times report  "Where Boys Outperform Girls In Math: Rich, White, & Suburban Districts" noted minor disparities between girls' and boys' achievement in math.  "In no district do boys, on average, do as well or better than girls in English and language arts." Still, STEM continues to be pressured on girls while boys are encouraged to explore the field of their choice, regardless of general statistics. That doesn't sound like equality to me.
Yes, pony-tailed biologists in bedazzled lab coats are amazing, but equally so are female chefs, air force pilots, or—my personal aspiration—historians. Growing up under the impression that female experts in History Channel documentaries shouldn't be celebrated as ones in National Geographic has been isolating, to say the least. There's a blurred line between female empowerment and STEM, when the real priority should be helping girls achieve their dreams, whatever they may be. The gender parity is not—and has never been—exclusive to the STEM field.
The online article "Why We Need More Women in STEM" from Built By Me, a New Jersey center for children's STEM learning admits, "We need more women in STEM… to fill the surplus of jobs. In fact, more women are needed across all labor markets, in general.  The study analyzed a 'full potential' scenario. In it, women occupy an identical role to their male counterparts across all fields globally. " 
While modern educational trends conclude that STEM is the path to equality, the over-emphasis on STEM only puts girls at a disadvantage. Instead of forcing young women, like myself, into unwanted careers, schools should be fostering our genuine interests.  Only by doing so, can we build a future of passionate, empowered girls. 
View Comments (3)
About the Writer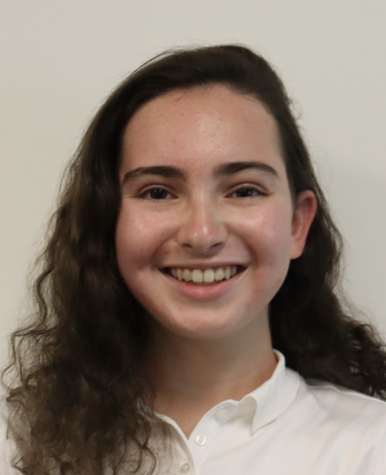 Ilena M., Editor in Chief
Ilena is the Editor-in-Chief of Spyglass. She's passionate about stories-- especially histories-- good snacks, and bad puns. Ilena is a junior and she's...