COVID-19 Interrupts Spring Sports
COVID-19 threw a wrench in sports seasons, and not just at Westridge. Sports and sporting events such as the NCAA championships and the Olympics have either been postponed or canceled. At Westridge, as of April 20,  scheduled games up to April 24 have been canceled, but as the situation changes, more competitions could be called off.  So far, games are being canceled one week at a time. CIF post-season playoffs have been canceled for the spring. However, the Prep League is considering a possible tournament for team sports and a meet for both swimming and track & field, depending on how the situation progresses.
Currently, each team is using their own Padlet—a virtual bulletin board program—to post workouts and "help maintain the team's sense of community," said Melanie Horn, Director of Athletics. Their main goal is to prepare athletes, so "we can jump back into competition when we return," she continued. "I'm pleased with the coaches' efforts in adding workouts and hope the student-athletes are enjoying the variety."
Softball athletes have been doing partner workouts each week via FaceTime or Zoom. "It's a good way to stay in shape and also stay in touch with the team," commented Hailey Y. '22, one of the team's captains. Softball's away game against Chadwick School is one of the biggest games they're missing. "Since Chadwick is so far away, the bus ride is always super fun and afterwards, we go get In-N-Out," she added. "It's always a competitive game."
Lacrosse also has a hub of information on their Padlet, and although it's a team sport, athletes can still complete stick work individually. "For me, missing a big part of the season is hard because the best part of team sports is getting to play and practice with a team," commented Mia H., a junior on the team.  Looking on the bright side, she continued, "This being said, I have been enjoying the freedom to choose my workouts and switch them up daily at home."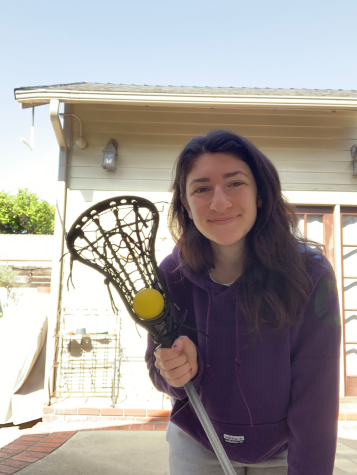 For track, all their workouts are posted on Padlet, but there isn't a schedule or deadline for completing them. Atalanta C., a freshman on the team, explained, "There is obviously no set time, so that can make it challenging to plan when to do the workouts. It is difficult to motivate myself to do any of the workouts because I am not with the team, and there are no more competitions. I'm sad to be missing so much of the season because I love getting to be with the team."
Although sports teams can no longer practice together, the Padlets have been offering effective ways to foster communication and a collective space to work out. "It breaks my heart that we can't all be together at school.  Yet, wherever we are, we are a community," said Coach Horn.
Leave a Comment
About the Contributor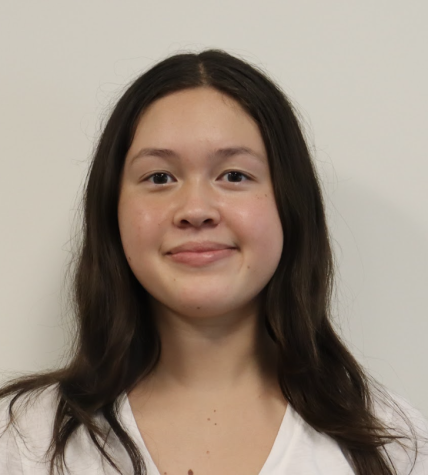 Katie S., Editor
Katie is a senior, and this is her fifth year on Spyglass and third year as an Editor. In her free time, she loves playing guitar, writing, and doing calligraphy.