Opinion: Civics Belongs in Our Classrooms
I'm currently a freshman in high school, stuck at home due to the coronavirus. I feel surrounded by updates on the virus everywhere I look—social media, at the dinner table, and on virtually any news channel. I didn't understand the jargon or even the very basics of the policies put in place until I did my own research, but many people my age aren't going to do the same. So whose job is it to teach the basics for understanding the state of our country aka civics—is it the job of schools or students?
I can assuredly say it is the school's job.
Civics teaches a basic understanding of how the government works as well as the skills needed to participate in our democracy. In several schools, strict academic standards put so much pressure on math and reading that civics-related subjects are kicked to the curb. In turn, many students aren't prepared to act as responsible citizens. However, a one-year civics course isn't enough to fully develop those skills. Requiring students to take courses throughout elementary, middle, and high school—much like other disciplines—would succeed.
In Idaho, civics start in kindergarten and continue through twelfth grade. Younger students learn simple principles such as: "all people in the United States have rights and assume responsibilities," according to Idaho Social Studies Standards. By twelfth grade, students possess both knowledge of government and are ready to thoughtfully participate in democratic processes.
Unfortunately, schools nationwide are increasingly neglecting civics. In 2014, the average score for eighth-graders was below proficient on the National Assessment of Educational Progress (NAEP) civics exam.
One New York Times article poses the question: "Are Civics Lessons a Constitutional Right?" It covers a group of Rhode Islanders' federal lawsuit against their state's civic education requirements. "Schools are the place where students can, and should, learn about democratic institutions, their importance, their values, and disposition," said Michael Rebell, the lead lawyer for the plaintiffs.
A greater number of civics classes doesn't have to weaken other important disciplines. Instead, civics can enrich them. Civics could be incorporated into: "a science lesson on pollution, or a history class where students are learning about Native Americans" as suggested by Atlantic article Civics Education Helps Create Young Voters and Activists. The article adds, "Civics shouldn't just be taught in one separate class; it should be a staple of education."
Without a strong civics education, we aren't preparing the next generation of voters and citizens. One US government course isn't enough. Even one year of civics isn't enough. We desperately need a robust and vigorous civics course that engages students. That makes them excited to vote. That ensures a healthy democracy with active and voiceful citizens.
Works Cited: 
Goldstein, Dana. "Are Civics Lessons a Constitutional Right? This Student Is Suing for Them."
The New York Times, The New York Times, 29 Nov. 2018, www.nytimes.com/2018/11/28/us/civics-rhode-island-schools.html. 
Allen, Danielle. "Opinion | Here's One More Question Parents Should Think about during
Back-to-School Season." The Washington Post, WP Company, 5 Sept. 2019, www.washingtonpost.com/opinions/we-need-civics-education-in-schools-to-build-effective-democratic-citizens/2019/09/05/3280dea4-cfe6-11e9-b29b-a528dc82154a_story.html. 
Idaho Department of Education, Idaho Content Standards: Social Studies (Boise: Idaho
Department of Education, 2016), http://sde.idaho.gov/academic/shared/social-studies/ICS-Social-Studies.pdf 
The Nation's Report Card, "2014 Civics Assessment," accessed April 3, 2020,
https://www.nationsreportcard.gov/hgc_2014/#civics
Wong, Alia. "Civics Education Helps Create Young Voters and Activists." The Atlantic, Atlantic
Media Company, 5 Oct. 2018, www.theatlantic.com/education/archive/2018/10/civics-education-helps-form-young-voters-and-activists/572299/. 
Leave a Comment
About the Contributor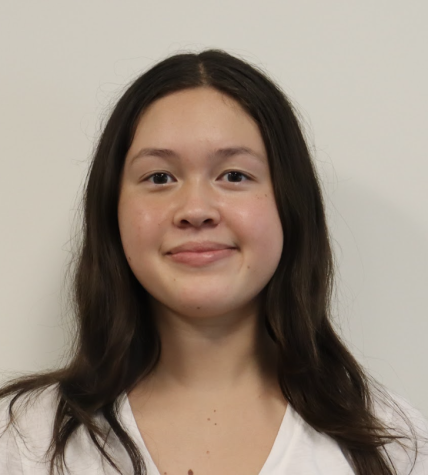 Katie S., Editor
Katie is a senior, and this is her fifth year on Spyglass and third year as an Editor. In her free time, she loves playing guitar, writing, and doing calligraphy.