Opinion: Mandatory Community Service, An Oxymoron
Finishing my history essays and studying for a math test can keep me occupied the whole night, but a new task has been consuming my time: community service. Like many high school students across the nation, I must serve a certain number of community service hours over the course of four years in order to graduate. The specific form and amount of service may vary between schools, but the message is clear: serve your community or risk not graduating.
Don't get me wrong; I understand why community service is necessary and an important part of education. It teaches students about communal engagement and helps them gain work experience. However, most of my peers volunteer to fulfill the requirement; their philanthropic efforts end there. 
"When mandatory, people treat [service] like it's another task to finish," said Charlotte Z. '22. 
"[It's] supposed to be something you do when you are moved by an issue, and you wanna spend your free time helping people," Sonaya W. '22 stated. 
In the U.S., high school districts across 35 states require some kind of community service for graduation. However, doing so compromises the real principle behind volunteering.
The primary purpose of community service should be to help others in need. And the purpose of education is to inspire students to become individuals who want and choose to help because they see themselves as agents of change in their communities.  
With mandatory volunteering, students count hours fulfilled rather than examine their impact and role in their communities. However, when schools emphasize service learning instead of just requiring service, students will do more than fulfill the requirement: they will find more opportunities to change their community. "If the work students do in the field is coupled with group discussions on social issues and community initiatives, then their service work has an exponential impact, deepening their connections to the community and producing longer-lasting engagement," said Becca Marcus, Director of Global Programs at Chadwick School.
"I think there is probably universal agreement that the ideal way would be for students to do it on a voluntary basis because it is something that is important and is a way to give back to the community," Dr. Bierworth, Herricks School District Superintendent, stated in the New York Times article, "The Logic of 'Mandatory Volunteerism'." "If you mandate it, you take out the voluntary part." 
No one is arguing against community service. In fact, schools should do everything they can to encourage students to develop meaningful relationships with their community and to see their education as a vehicle for helping others, but schools rob students of that opportunity when they require volunteering that is isolated from any meaningful educational program.  
Works Cited: 
Ain, Stewart. "The Logic of 'Mandatory Volunteerism'." The New York Times, The New York Times, 23 Mar. 2003,
      www.nytimes.com/2003/03/23/nyregion/the-logic-of-mandatory-volunteerism.html 
"Schools Take 'Voluntary' Out of Community Service." Los Angeles Times, Los Angeles 
      Times, 13 May 1997, www.latimes.com/archives/la-xpm-1997-05-13-mn-63033-story.html.
 "Student Volunteers: A Required Course?" The New York Times, The New York Times, 8 
      Mar. 1992, www.nytimes.com/1992/03/08/nyregion/student-volunteers-a-required-course.html 
Leave a Comment
About the Contributors
Hannah W., Staff Writer
Hannah is a senior staff writer in her fourth year in Spyglass. During her free time, she likes to watch the Dodgers, eat ice cream, and enjoy Tom Hanks...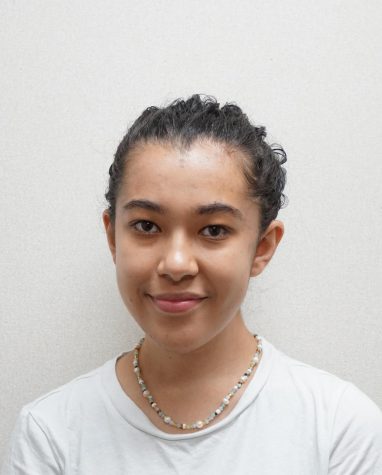 Maya L., Design Team Manager/Copy Editor
Maya is the design team head and copy-editing team head. She is a senior in her fourth year on Spyglass. In her free time, she enjoys creating...