Opinion: 5 Reasons I was Social Distancing Long Before Coronavirus
I'm not a fan of large crowds. Frankly, I'm not a big fan of people, either—with or without a pandemic. They can be loud, dramatic, and annoying, to say the least. Throughout my entire elementary and middle school experience, I had a solid one or two friends with whom I ate lunch. And sometimes I sat alone. Now, I won't say that eating alone is a particularly pleasant experience, but I would much rather be alone than stuck in a room full of people I don't know. 
Even though the coronavirus pandemic has necessitated social distancing, these are my top five reasons to practice social distancing on the daily. 
1. I have become both a professional thinker and observer
as well as an overthinker. Sure, that sounds terrifying at first, but a lot of people barely even take the time to dust off their brains. I can say with confidence that you'll begin to notice a lot of things that other people don't. Maybe it's body language? Maybe you realize your friend had freckles this whole time but you've just never noticed? Who knows? I Know.
2. No Drama
No people, no drama. Simple.
3. Peer pressure is almost nonexistent
There are no peers to pressure you. You're free and independent. You don't need to ask for permission to go somewhere or do something. You're your own person and can make your own decisions like say, wearing the same pajama pants for three days in a row.  No peer pressure? No judgment either. See number 2.
4. Fewer people, fewer distractions
For some, fewer distractions means diving deeply into some side passions and hobbies.  Amelia H. '22 said, "I've been baking a lot more, and I have started doing more crafty things."  For me, now is the time to really get myself together. I can do homework during lunch. I can finish that essay instead of going to that party where I know practically nobody. I can even finish that novel I've been working on or polish my set of steel knives.  Jamie G. '20 has spent more time observing the outdoors, re-igniting her passion for biking. "It is really lovely to get to know my neighborhood from a different perspective, especially before I head off to college," said Jamie.
5. More time to focus on myself
With all this free time I've earned (from avoiding people), I can now pursue that Human Development holy grail: self-care.  Yes, the kind of long bath soaking, massage oil inducing mindfulness students only ever dream of indulging. Prioritizing self-care is a necessity, and without other distractions, there's an endless amount of time for me to focus on my own body and breath. Long hours of at-home facials and online yoga sessions, here I come.
View Comments (2)
About the Contributor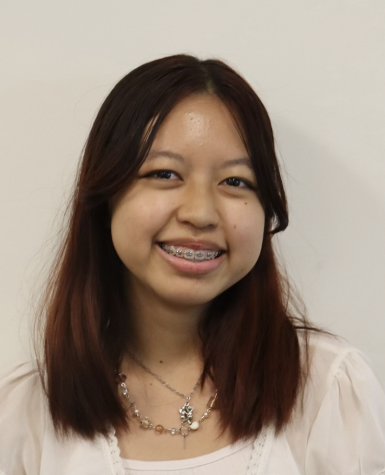 Hailey T., Website Manager/Editor
Hailey is a senior and this is her fifth year on Spyglass as well as her second year doubling as the Website Manager and a writing editor. When not writing,...