As we scrolled down the mountainous list of alumni to identify whom we could spotlight for the next edition of Spyglass, a certain line caught our attention. "Lauren Ro-Kim 2003: Writer for New York Magazine/The Strategist." As two young writers, we were curious to hear about the life of an accomplished, professional journalist. We emailed her immediately, and we were elated when she happily accepted our request to do an interview. 
We both were nervous and excited as we jumped onto the Zoom call precisely at 6:00 PM on a Friday afternoon. Once she was in the waiting room, we clicked the bright blue button to let her into the call. Just like that, Lauren Ro's bright grin appeared on the screen. After a brief introduction, we jumped into our first question: "What does a day in your work look like?" Lauren joined The Strategist, a section of the New York Magazine, in 2018. The Strategist's main goal is to help readers shop smartly online. A team of journalists, including Lauren, test various products to find the best deals and interview trusted experts about which products are actually worth buying. 
When she first joined The Strategist five years ago, Lauren was pregnant with the first of her two children. Thus, many of Lauren's stories revolve around home design products and baby essentials. She emphasized how being able to test different baby products helped make her mothering experience easier and how she hoped her articles would help others in the same position as herself. For instance, an article Lauren recently wrote, The Best Gifts for 6 Month-Olds, According to Experts, covers expert- and parent-recommended toys for six-month-olds that help encourage sensory exploration.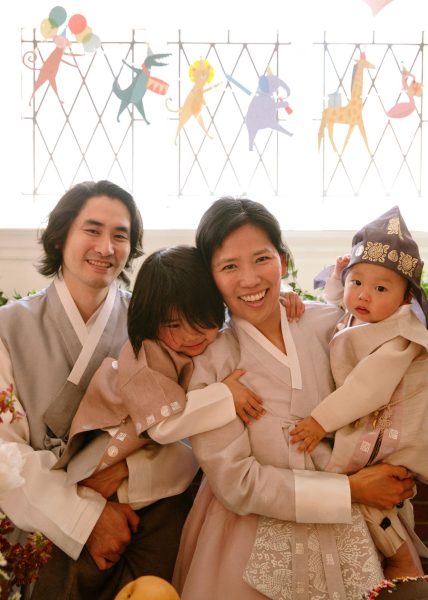 Lauren's interest in writing began at Westridge and continued when she graduated to attend Yale University. She was always fond of writing and English literature, so it felt natural to major in English at Yale. There, she joined the Yale Herald—a student-run newspaper. Lauren primarily wrote music reviews and later became the editor for the Arts and Entertainment section of the newspaper. 
Lauren credits college for greatly helping in her career. She said, "Writing in college helped a lot. Just to give you confidence, and just to practice writing and reporting." After college, Lauren moved away from journalism to explore different interests and worked in the movie industry.  After some time, Lauren found herself wanting to write again and decided to work freelance for six months before going full time as an associate editor at Curbed in 2016. (Curbed joined the New York Magazine family in 2020.)
She said, "I was also sort of missing writing. So I went back to that maybe…seven years ago. I still love the movies. And I think I want to maybe write film criticism eventually. But for now, the New York Mag Strategist is a good place to work. It's flexible, it's fun." 
One of Lauren's favorite things about her job are the pitch meetings that are hosted every other week. She said, "…it's always fun to see what other people are noticing. So we do a little bit of trend scoping, we sort of see like, oh, what's what are people talking about? What are people buying? What are the things we're noticing? So that's always fun." 
As two aspiring writers, we wondered how Lauren prepared herself for this career. Lauren replied with advice for all the high schoolers who love to write: "I encourage you guys to write on your own and in college. Join the paper, do the [literary magazine], and take writing classes…Nowadays, people don't really blog as much, but they do have personal newsletters. There's a platform called Substack that people use a lot where you can make your own newsletter and send it out to people. So I would encourage that for sure."