Humans of Westridge: Upper School History Teacher and Former Administrator Willa Greenstone
Willa Greenstone is an animal lover, a mother of two, and a longtime Westridge history teacher. Born in Washington D.C., she and her brother grew up with a single mother after her father passed away when she was a young child. She shared that growing up in the nation's capital influenced her from a young age. Before her father's passing, he worked at the White House, so politics became a big part of her life. She attributed the political landscape to her fascination with history. 
"It's part of why I'm really engaged in history. But it's only one piece of that I also just really am interested in the human story. And I was actually a sociology major in college, which is the study of people in groups. And I'm fascinated by basically human behavior, and how it's led to the human story," said Ms. Greenstone. 
Originally planning on becoming a veterinarian, she didn't know that she wanted to be a teacher until her time at Vassar College. "I quickly realized that I was more of a humanities person than a science person," said Ms. Greenstone. During a spring break when she was back at home, her mother, who was a teacher, recommended her to teach a poetry class. She said, "I just immediately loved it." Because of her newfound love for teaching, "The next year, I signed up for education classes along with my sociology class."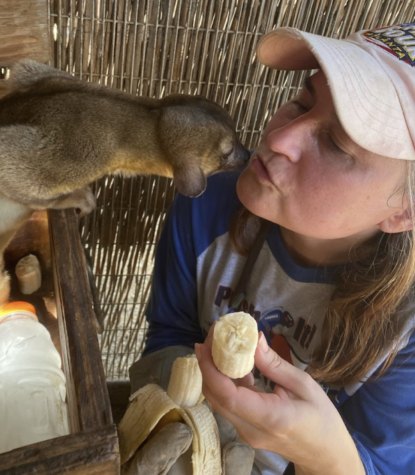 After college, she spent time traveling throughout India with a friend. She said, "It was an amazing experience just to be part of another culture." Shortly after her time traveling in India, she began her first ever teaching job at none other than Westridge.
She spoke to her longtime role at Westridge saying, " I'm grateful for Westridge, which has been an amazing place to grow and have a career and be able to really develop my teaching techniques in a way that suited who I was." While Ms. Greenstone has become a well-established teacher over the years, she has also served in administrative roles at Westridge: Dean of Humanities in the Arts, and the Assistant Head of Middle School. In the end, however, her heart resides in teaching. 
Along with her love for teaching, Ms. Greenstone has a strong love for animals. "I'm obsessed with animals. I adore animals. I live for animals. I volunteer with animals. They're my…happy place," said Ms. Greenstone. In her free time, she enjoys volunteering with the animal sanctuary Animal Tracks. In her time volunteering there, she works with monkeys, kangaroos, servals, hybrid wolves, and other animals. 
Throughout all of her time at Westridge, Ms. Greenstone has proven to be a true Westridge treasure. From teaching ethics and United States history to teaching students how to make their own jewelry, Ms. Greenstone has made a strong impact on Westridge's campus.
To get to know Ms. Greenstone better, here are a series of rapid fire questions: 
Is a hot dog a sandwich? "No."
What's your favorite class to teach and why? "I can't answer that. That's not even possible. I mean, ethics is kind of my baby. Not that I invented it—it was actually invented by Fran Scoble, the previous Headmistress. But, I love all of them. And actually, the really great thing about teaching is that you are constantly learning. And so, for example, I taught ninth grade for maybe 10 to 15 years here, and I loved it. I absolutely loved it. I loved ancient history. At a certain point, I thought I need to learn something new. And I traded with a colleague. [US history] is really fun right now, because I'm stretching my own knowledge."
What's a favorite historical topic that you could talk about with anyone for a long time?
"That's hard, because it sort of gets influenced by what I'm currently teaching. So I would say at the moment, it would probably be—this is a big topic—it would be sort of linking the Civil War and Reconstruction up to the civil rights movement, and then today, and sort of watching as we've struggled to improve freedom in the country."
What's a superpower you never want to have? "I never want to have the superpower to smell. Like, you know how dogs can smell really, really well. When you're pregnant, your smell increases. And it was the worst experience of my life. So no, I never want that superpower."
Would you survive an alien invasion? "Probably because I'd be really curious and want to get to know them."
If you were to be an animal, what would it be? "A cat."
Leave a Comment
About the Contributor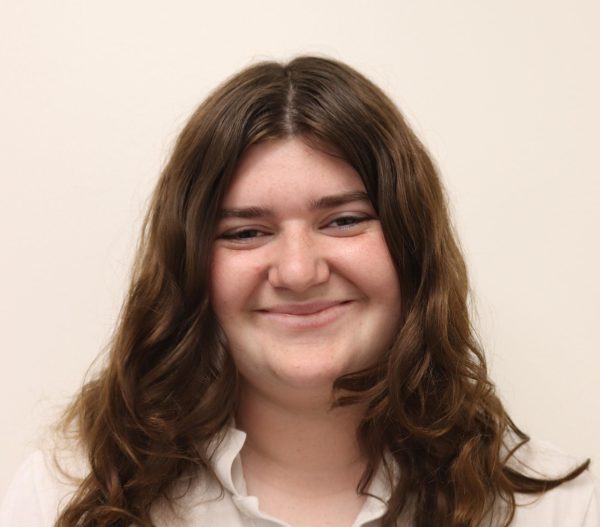 Ella B., Editor, Social Media Manager
Ella is in her fifth year writing for Spyglass, her second year as an editor, and her third year managing Spyglass' social media. When she is not writing...