Westridge Welcomes Andrea Kassar as New Head of School
On July 1, 2022, Andrea Kassar succeeded former Head of School Mrs. Elizabeth J. McGregor to become Westridge's 12th Head of School. After her tenure as the Head of Upper School at the Nightingale-Bamford School, she and her family moved from New York City to Pasadena.   
I met with Ms. Kassar to discuss her first few months at Westridge. Even though it wasn't my first time walking into the Head of School's office, it was my first time walking into the Head of School's office now occupied by Andrea Kassar. As I nervously stood at the door, she welcomed me into her office and guided me to one of her cushy couches to begin our discussion, which covered everything from her love of theater to relocating her family from New York City.  
When asked to describe herself, Ms. Kassar referenced her strong background in education, specifically in girls' schools, as a main aspect of her identity. Her extensive career in all-girls education, work on moving away from AP courses, and dedication to diversity, equity, inclusion and justice make her well-suited to tackle Westridge's strategic plan. 
A graduate of The Brearley School in Manhattan, Ms. Kassar has spent about 35 years of her life in girls' education. Besides serving as Nightingale-Bamford's Head of Upper School, she has also worked at The Chapin School as an English teacher, the Director of Middle and Upper School admissions, and a member of the school's diversity council, among other roles. 
Ms. Kassar has dedicated her life's work to girls' education and is passionate about the work she does. When asked what is exciting to her about girls' education in an interview conducted by Westridge, she said, "I am energized everyday by the forward-looking mission of girls' education. I know the power of a girls' school experience on the most profound and personal level; I have been a student, teacher, administrator, and parent in girls' schools. This mission to inspire girls to be anything they wish to be and to navigate the world with bravery, passion, and self-awareness drives and fulfills my professional life. It propels me forward." 
"
I'm thrilled and honored to be the new head of school at Westridge.
— Ms. Andrea Kassar, Westridge Head of School
"I feel incredibly lucky every day to be surrounded by dynamic and intellectual young women who will go on to shape and change the world," she continued. "And despite being in girls' schools for over 30 years, it feels to me now—more than it has ever before in my lifetime—that this work carries with it a renewed and palpable sense of urgency. This sense of urgency is motivating and full of meaning. I honestly can't imagine something I would rather be doing with my life than educating girls."
Ms. Kassar has been on the frontlines at many of the nation's top all-girls schools and with that comes a larger, expanded understanding on what it means to be a girls' school. What it means to be an all-girls school has been brought up more frequently by girls' schools around the country.  "To me," Ms. Kassar said, "being a girls' school means a school that stands for empowering the trajectory of women's educational progress through time. And a school that is therefore committed to gender equity in the fullest sense. I also think a girls' school—or any good school—is also a place that cares deeply about each student, and makes sure the school fosters a deep sense of belonging for every student."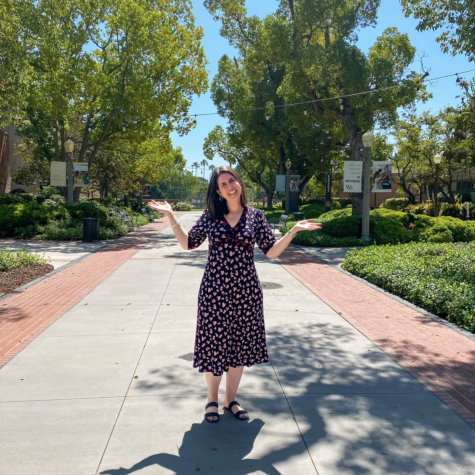 While pursuing a career in education may seem like a natural choice for her, Ms. Kassar also shared that she had a strong interest in  psychology. "I think there was a part of me that knew that I wanted to either teach or work with people in some way that was about that kind of development," she said. Ms. Kassar ultimately realized that she wanted to become an educator after teaching in a program, Prep for Prep, whose goal is to "develop future leaders by creating access for young people of color to first-rate educational, leadership development and professional advancement opportunities."
Additionally, Ms. Kassar has spent time around the globe in both Bahrain and the United Arab Emirates during her childhood, and Houston, Texas and Chicago, Illinois later in her life. Primarily, though, her home has been in New York City. She often references the places she has lived as strong influences for her.
"I think [living in the Middle East] gave me a more expanded sense of the world and kind of global perspective just as a very young child. I think I also remember and connect [it] back to my childhood, a great deal. But it's also I think that those memories are really salient for me because they were so different from living here."
The move from New York City to Pasadena has been a significant change for Ms. Kassar, but she has welcomed it. "It's been wonderful coming to Pasadena," she said. "I love New York, and I spent most of my life in New York. So New York is always in my heart and soul." She continued to share her appreciation of Southern California. "But I will say that the beauty of Pasadena, the palm trees, and just the sun and beautiful weather makes such a difference."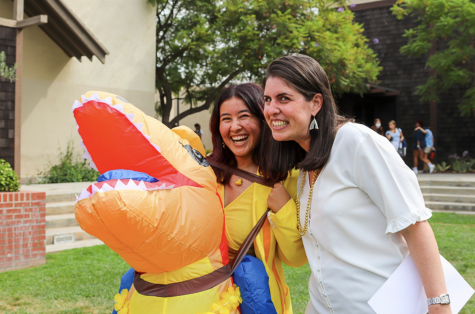 As Ms. Kassar prepares to lead Westridge in her coming years, she is eager for what is to come. "I look forward to continuing to get to know people and to build relationships and to sit one on one as we are now but also in small groups with students, parents, faculty and staff, and trustees. I'm lucky in that I've had this pretty long runway leading up to this; I was able to visit many times and sit with a lot of people. Until you're actually somewhere and living day to day, you can form relationships and learn, but that gets so much deeper and more important when you're here."
Building a strong sense of community after the pandemic is a priority for Ms. Kassar. "In some ways, it's making sure that we're intentional about every person and this is not easy," she said. "That every person feels seen and heard and known and trusted. That kind of deep sense of belonging. That we're having an all-in-this-together feeling. Even though maybe one office works on one side of the campus and another office works on another. That the 12th graders are in the senior area and the fourth graders are over there on the playground. That we have a sense of all-in-this-together."
Andrea Kassar is a mother, a teacher, a friend, a mentor, and now, she is Westridge's 12th Head of School. In her tenure, she is bound to break barriers for Westridge. She is bound to continue to support young girls in any way she can. As Ms. Kassar moves to embrace her new role and community, Westridge moves to embrace her.