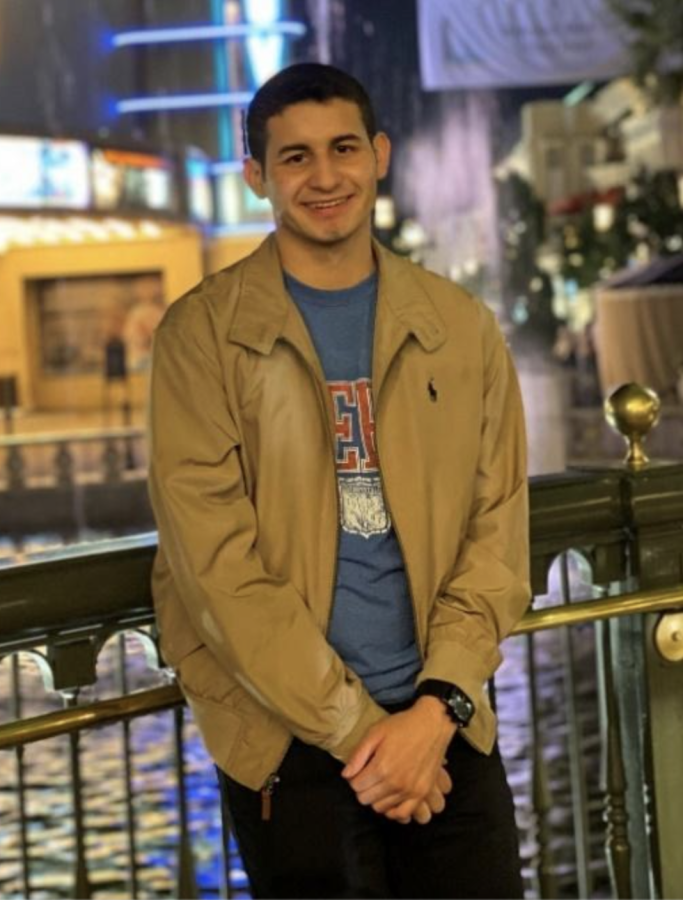 Just-in-Time For Opportunities
Justin Funez Immigrated from Honduras
"In Mexico, I was Mexican. I never really thought about it; in Honduras, I was Honduran and that was it. But, here in the U.S, I learned how to be Latino."
Justin Funez immigrated to the U.S. when he was 16 years old, but his journey began many years earlier. When Justin was just nine years old, he immigrated with his parents and older brother to Mexico from Honduras for better opportunities. He recounts that at a young age, he didn't understand what was happening during the move. However, when his family moved to Mexico, it was easy to adapt and make new friends because he was able to speak Spanish. Funez's older brother left to study in Germany when he was 18 and Justin saw him as a role model, as he also desired to immigrate outside of Mexico for better educational opportunities. When Funez was 16, he started to think about his future beyond Mexico.
Exactly seven years after his immigration to Mexico, Justin immigrated to the U.S. on the Fourth of July. His first impression of the U.S. was, coincidentally, on its independence day. Fireworks lit up the sky, and families partied together and stayed up late to celebrate their nation. He recalled, "I remember the very first time I came [to the US], it was a big party with my family celebrating Fourth of July and I was just like, 'Oh okay so this is how it's going to be, parties, I love this!'" 
Justin immigrated with his mom and the help of his uncle, but, after a few months, Justin's mother traveled back to Mexico because she had entered the United States illegally. Justin had never met his uncle before but stayed with him because he was the closest family in Los Angeles. Justin's uncle took care of and provided for him for 2 years. Despite having to sleep on his uncle's couch, Justin viewed LA as a place filled with opportunities for his future.
Although Justin wasn't completely confident in English, he knew how to read, write, and speak English because when he was younger, his dad encouraged him to watch SpongeBob in English. While he was nervous to enter a brand new environment, he felt ready, as his easygoing personality lit up every room he entered. Thanks to supportive high school friends that helped him translate phrases into English, he was able to adapt quickly to his new life in America. Justin knew that the path to a better life required getting a good education, so he chose to take the most rigorous classes that high school offered and learned about the college application process. He not only challenged himself academically but also got an internship at a law firm, which helped him get accepted to many top colleges.
Currently, Justin is a sophomore at the University of Chicago. Ever since beginning college, he hasn't visited LA to see his uncle because he spends his vacations going to Mexico to see his mother. Talking to Justin reminded me of my own family, my heroes, who also had to sacrifice things they loved to live the lives they dreamt of as children.