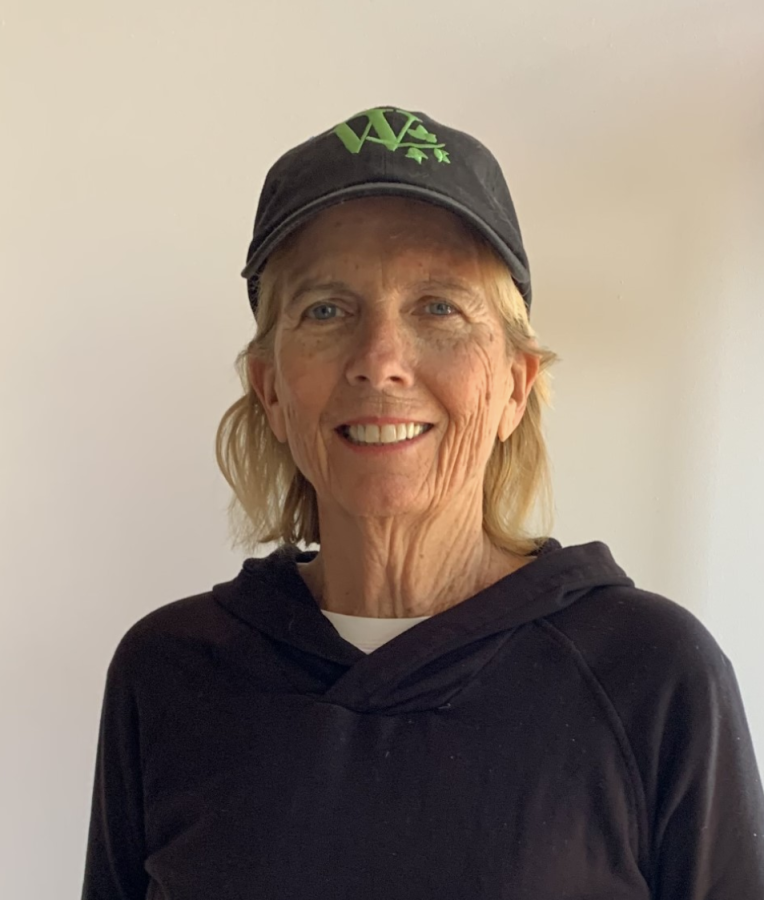 Coach Ginny Garofalo Retires, Leaving a 20 Year Legacy in Tennis and Softball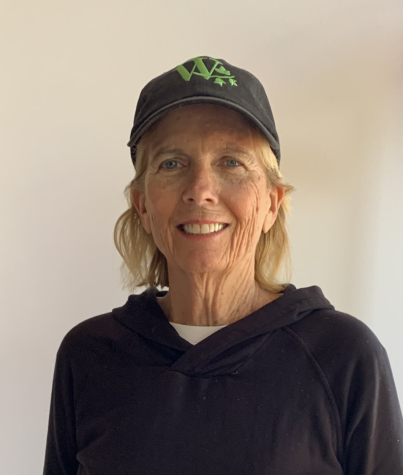 Last set. We were two games down from the opponent. My racket dropped with a thunk, and I leaned on my knees, taking a breather before the next point. I checked on my partner with a nod; she shook her head in response. No energy. No motivation. Just defeat. 
Before I could stand straight, I felt a hand on my upper back. Coach Ginny met my eyes. "Don't give up." She firmly patted my back. "Never give up. Don't think about winning or losing. Just do it." 
Whether a game turned sour or a player forgot their water bottle, Coach Ginny was always there for her players. 
Twenty-two years ago, Coach Ginny Garofalo began working at Westridge as a Softball Assistant Coach at the request of her friend and Head Softball Coach, Karen Hanselman. After coaching softball for a year, Coach Horn recommended Ginny for the positions of both JV Tennis Head Coach and JV Basketball Assistant Coach, and ever since, Coach Ginny has continued to inspire athletes and push them to their limit. 
"In complete honesty, I'm actually terrible at tennis. However, with Ginny's supportive coaching, I went from embarrassingly bad to kind of okay," said Emmie W. '22. "If I was especially bad at something, she would spend extra time with me to help improve my skills. If I was getting destroyed in a match, she would give me tips and encouragement instead of getting frustrated. She always made sure everyone had an equal opportunity to succeed, and I'm grateful for all the effort she put in to make me a better player."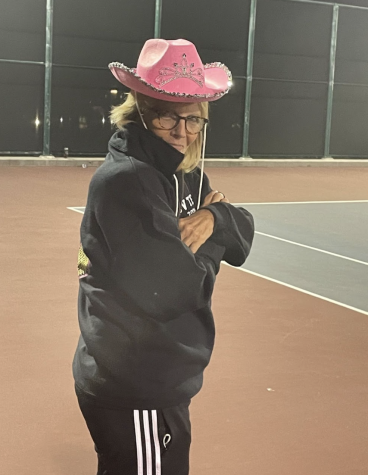 Not only does Coach Ginny support the students, but she also emboldens her fellow coaches. "If she think[s] something, she'll say it," said Coach Allison Clark, PE Teacher and fellow softball coach. "Her directness gives the rest of us permission to be more direct and [makes] us a better coaching staff and better coaches individually."
When asked about her experience coaching for Westridge, Coach Ginny's response was simple: ideal. "The girls here are very unique and special, and you hear of other high schools about troubles with students, and I have never had an issue in terms of argumentative attitude or talking back or giving me a hard time. Never. So the experience has been really lovely. I have loved every moment of it."
Two of her best memories when coaching at Westridge were getting the CIF win for softball and holding an 11-year undefeated record in JV Tennis. "For tennis, every win that we get and every time you guys work hard made me very happy in that moment," said Coach Ginny. "But I think making it to CIF for softball was most exciting. Everyone was so pumped and excited for even making CIF. It was very impressive to see the athletes come this far and I am grateful to be part of that."
After concluding her 20-plus-year adventure at Westridge, Coach Ginny plans to spend time with her family and also teach tennis at a clinic. "I am very fortunate to have really nice family and friends, and I'm just going to chill someplace and be with the people I want to be."