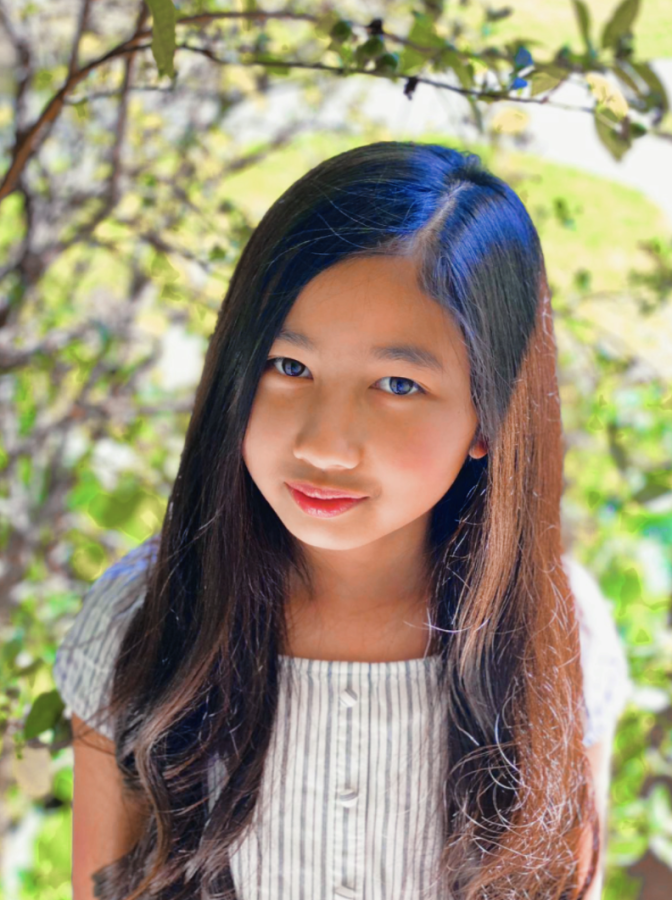 Humans of Westridge: Taylor T. '28
Spyglass' Humans of Westridge series celebrates community through brief spotlights on Westridge students, parents, faculty, and staff.
What's your favorite place on campus?
My favorite place on campus is probably the Art room, because of Ms. T. She's really nice. And she lets you do whatever you want. 
If you were to have a theme song, what would it be?
"Party In The USA" by Miley Cyrus. 
If you could live anywhere, where would it be?
Umm, I would live in Florida, or somewhere by the beach. Because I really like the beach. 
What's the strangest thing you've ever eaten?
Probably pig ear. It was good. 
If you could travel backward in time, what decade would you choose?
I would choose 2010 because it's my birthday year, and I just want to go back to those memories. 
What's a special or unique talent that you have?
Taylor T.: Actually, I don't know.
Ari E.: It could be anything, even being double-jointed.
TT: I'm definitely not double-jointed.
AE: It's ok, me neither.