Date Caramel Squares
My family and I love dates. Whether we drink them with tea for dessert or include them in recipes for natural sweetness, dates are a staple in my house, especially during the holidays. When I was ten years old, I took it upon myself to create a dessert for my family around Christmas that uses dates as the main ingredient. After playing around with a recipe and making alterations, I finally came up with a treat that utilizes my favorite snack and treat, dates.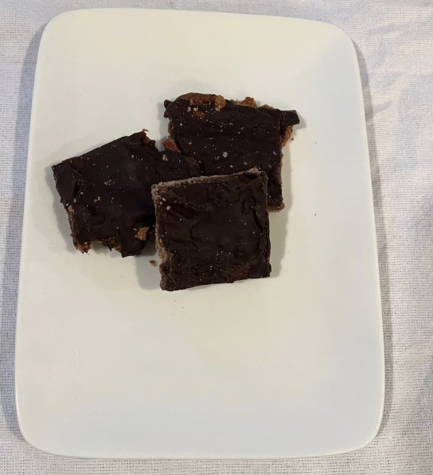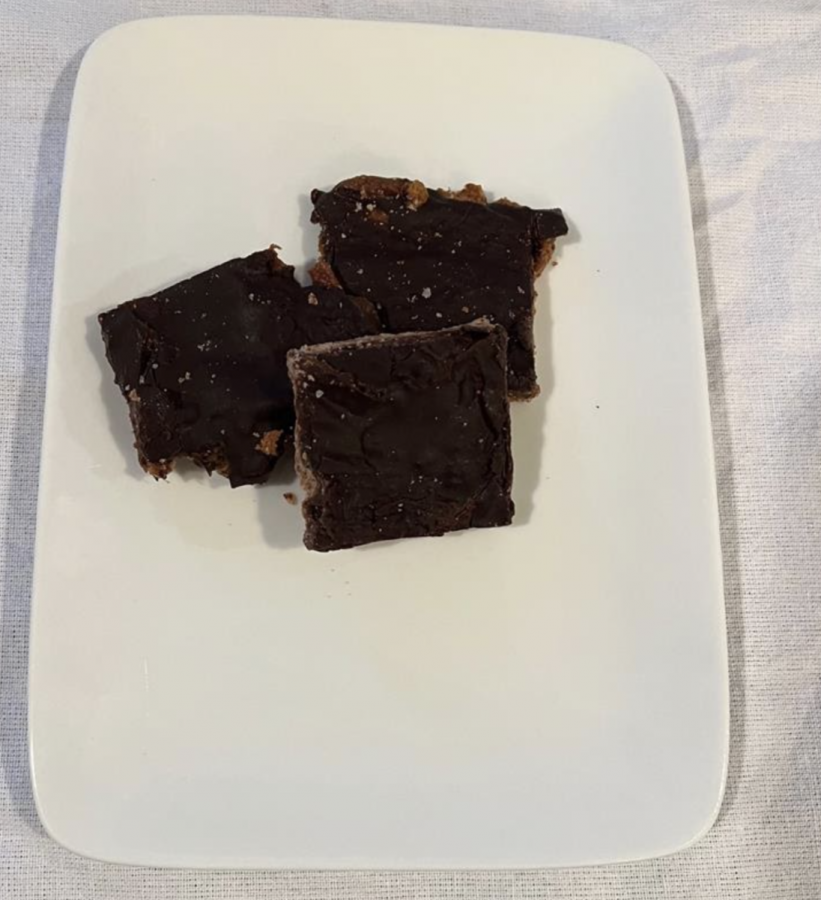 Ingredients:
¾ cup flour

3-4 tablespoons oil

7-8 tablespoons maple syrup

5-6 pitted dates

½ cup peanut butter

Chocolate (optional)

Walnuts (optional) 
Instructions:
First Layer:
To make the first layer of the date bars, mix ¾ cup of any flour you want to use. Add around 2-3 tablespoons of your favorite sweetener. I often use maple syrup. Lastly, add a tablespoon of oil. Depending on the consistency, add another tablespoon of oil. Once you have mixed all the ingredients, spread the dough on parchment paper before baking it for about 15 minutes at 350° in the oven.
Second Layer:
Microwave 5-6 dates with water for around 2-3 minutes. Once the dates soften, they are ready to use. Throw the dates in a blender, along with ½ cup peanut butter, 3 tablespoons maple syrup, and 2 tablespoons oil. Once the "caramel" is smooth, spread onto the first layer.
I always add my favorite toppings including melted chocolate, chopped walnuts, and a sprinkle of salt, onto the second layer.