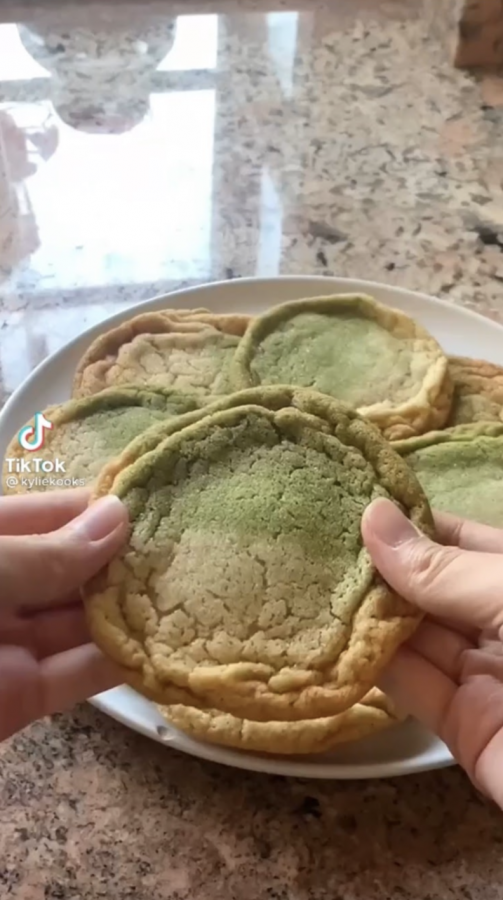 Matcha Latte Cookies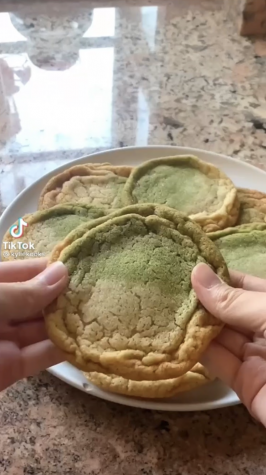 In the winter (or, I suppose, at any time in general), I find myself often craving something sweet and manageable to procure on impulse. Enter: matcha latte cookies. These cookies, although seemingly difficult (I say this because they aren't chocolate chip cookies), are mostly foolproof and are definitely worth the search for milk powder at your local supermarket. 
As a bonus, I found the recipe on Tiktok—so if you feel inclined to watch a few shots of the original creator making the cookies herself, click here for a link.
Ingredients
½ cup softened butter 
⅔ cup white sugar
⅓ cup brown sugar 
1 egg
1 ⅔ cups flour
1 tsp baking soda 
1 tsp milk powder
1 tbsp condensed milk
2 tsp matcha powder
Directions
1. Cream together the butter, white sugar, and brown sugar. Once mixed, add egg. 
2. Fold flour and baking soda into the wet ingredients.
3. Split the dough in half. In one half of the dough, add milk powder and condensed milk and fold until evenly combined. In the other half, add 2 tsp of matcha powder and fold until evenly combined. 
4. Spoon the two doughs together onto a baking sheet to create a marble pattern; leave in the fridge for at least 30 minutes before baking at 350 degrees for 9 minutes.