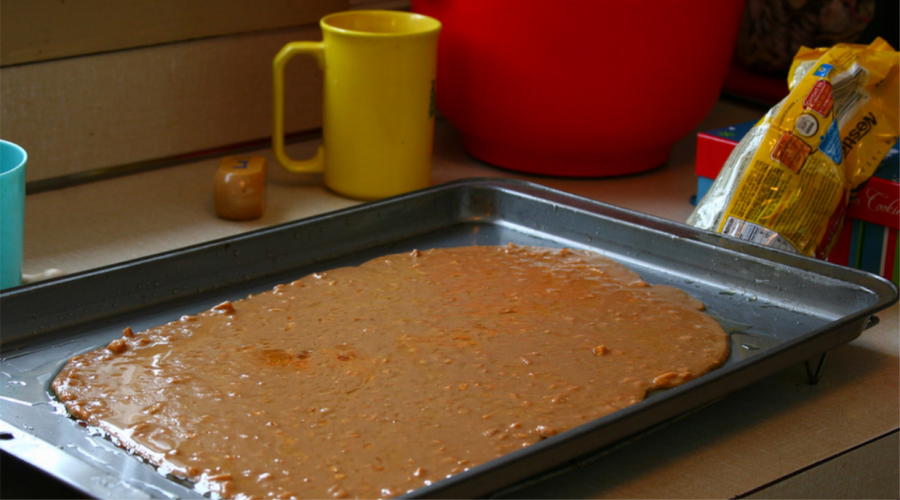 Swiss Milk Toffee
My great-grandpa created this recipe, and my grandpa continued it, making it during the holiday times when my dad was young. My grandpa was an avid baker, and he often experimented with new recipes. However, this is a simple one that is easy to whip up quickly for the holidays.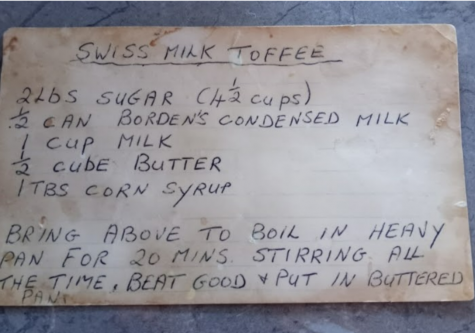 Ingredients
1 ½ cups sugar
1 cup condensed milk
4 tbsp butter (plus extra for the baking sheet)
1 tbsp corn syrup
Instructions
1. Mix all ingredients in a heavy bottomed saucepan. Bring to a boil.
2. Stir continuously for 20 minutes.
3. Pour in a buttered baking sheet. Place in the refrigerator to set.