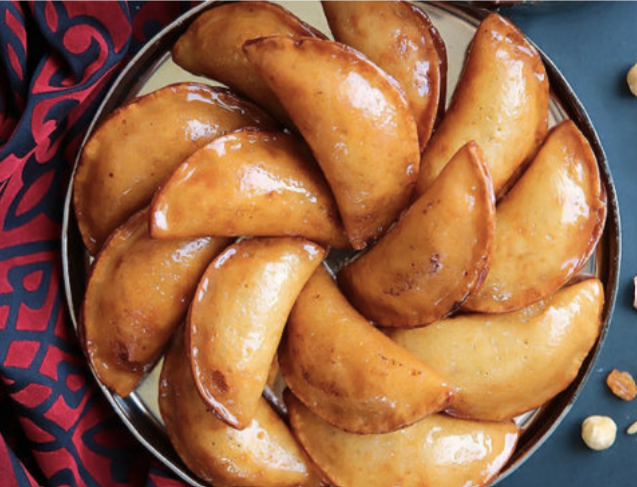 Katayif
When I think of Ramadan, I always think of my dad's katayif. He's been making them all his life for himself, me, and my brother every Ramadan. His mom used to make them for him back in Cairo, and he's always talking about how they give him some sweet nostalgia. My best Ramadan memories are sitting two hours or so before dawn eating katayif for suhur so I could fast all day. It's a sticky, crunchy blend of Egyptian cuisine and Islamic tradition that I cherish and hope to carry on with me even when I'm not around for my dad to make them for me anymore.
Ingredients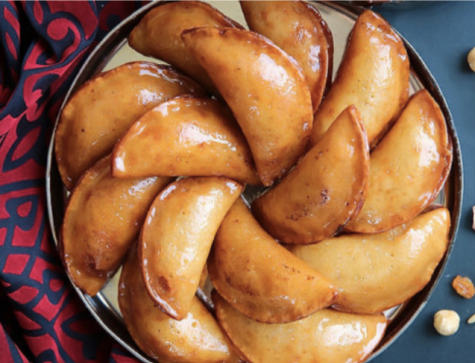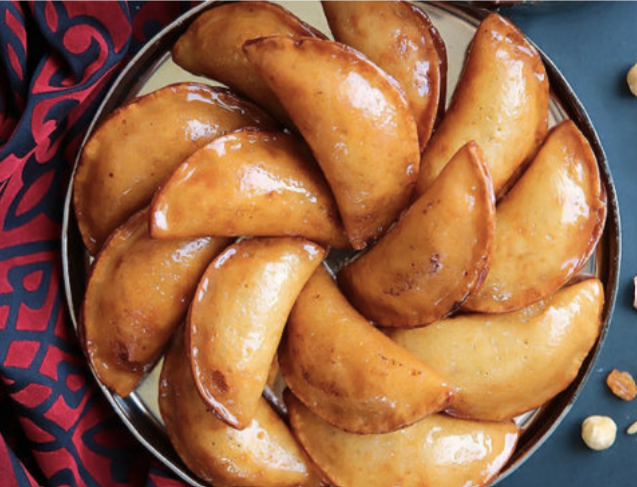 2 Cups of Flour
1 tsp of Yeast
1 tbsp Sugar
1 cup of Water
1 tbsp Dry milk
½ tsp Baking powder
1 Pinch of Salt
At Least 1 Cup of at Least 1 Type of Nuts
1 Cup of Raisins
At Least 1 ½ Cups of Syrup
Instructions
1. Combine all the batter ingredients in a deep bowl. Cover and let it rise and bubble for about 30 minutes.
2. Scoop the batter on a non-stick skillet or a hot griddle. This part is a lot like flipping pancakes. Once they're solid enough, put them on plates without stacking them. Then, cover with a clean kitchen towel until you are done with the whole batch.
3. When you are done and the pancakes have cooled down, stuff your pancakes with your filling and press ends to seal.
4. Heat oil in a frying pan and fry them.
5. Take the katayif out of the oil, and place on a paper towel for just 15 seconds. Then, dunk them in the syrup while they're still hot.