Berry Compote
My family is big on Greek yogurt; my parents believe that yogurt is the best food for the digestive system. While they love eating it straight, my sister and I find it very bitter, leading us to dislike yogurt. So, with help from my mom, we created a great recipe for berry compote. I usually add a spoonful of it on top of my Greek yogurt, vanilla ice cream, and sometimes bread. I hope you enjoy it!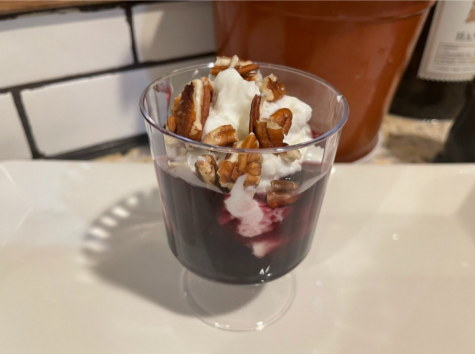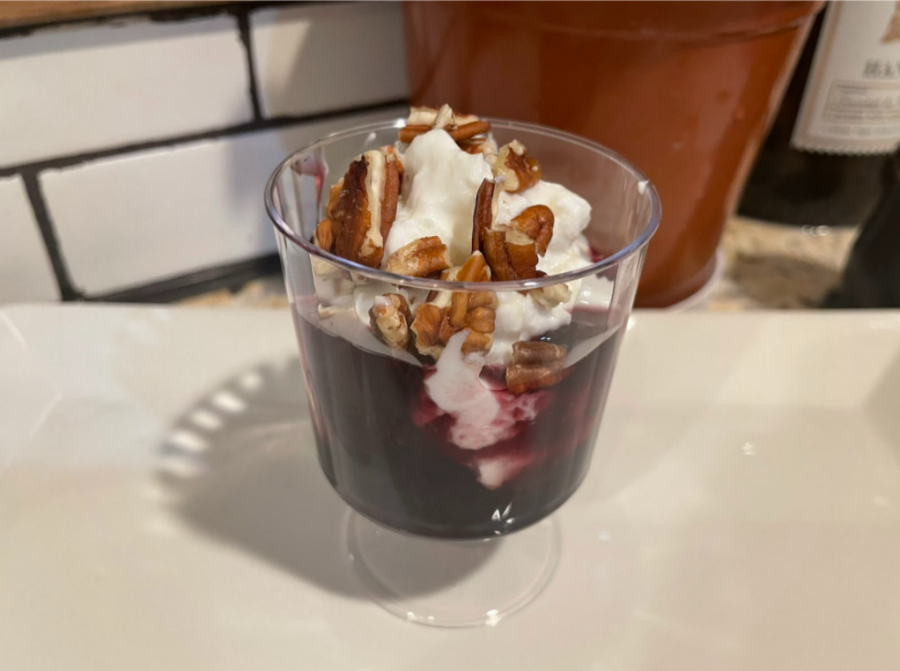 Ingredients
4 lbs. Mixed Berries
1 Orange
1 Lemon
1 Cinnamon Stick
½ tsp pepper
1 tsp salt
3 cup sugar
2 tbsp. white wine
¼ cup cornstarch
¼ cup water
Instructions
1. In a large pot, combine all the ingredients, except for the cornstarch and water, at once over high heat. It will take a while for the ingredients to liquify. Bring it to a boil.
2. After boiling, allow it to simmer for 20 minutes. 
3. In a separate small bowl, mix the cornstarch and water to make a paste. 
4. Add the paste into the liquified berries and stir.
5. Bring it to a boil again.
6. After boiling, turn off the heat and allow it to cool to make it thick at room temperature first then the refrigerator if needed. 
7. Store in a mason jar. 
8. Once cooled, serve compote with Greek plain yogurt to make yogurt parfaits or vanilla ice cream.