German Apple Cake
To celebrate the Jewish new year of Rosh Hashanah, for the past few years, my family has enjoyed a lovely apple cake. Whether it was my mother baking it, or myself, this delightful desert is highly regarded in my immediate family. Traditionally, apples and honey are eaten on Rosh Hashanah, and this cake does a wonderful job of bringing out those two foods' sweetness. This easy recipe causes no stress and even the most picky eaters will be left with a smile. 
This recipe is a courtesy of Barbara which she posted on AllRecipes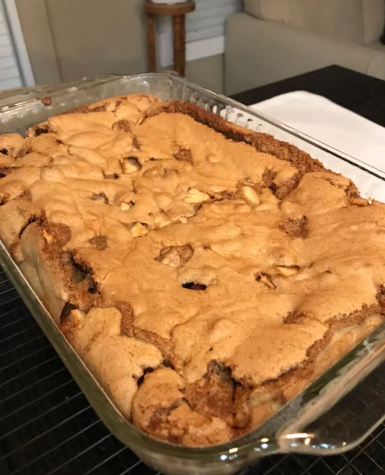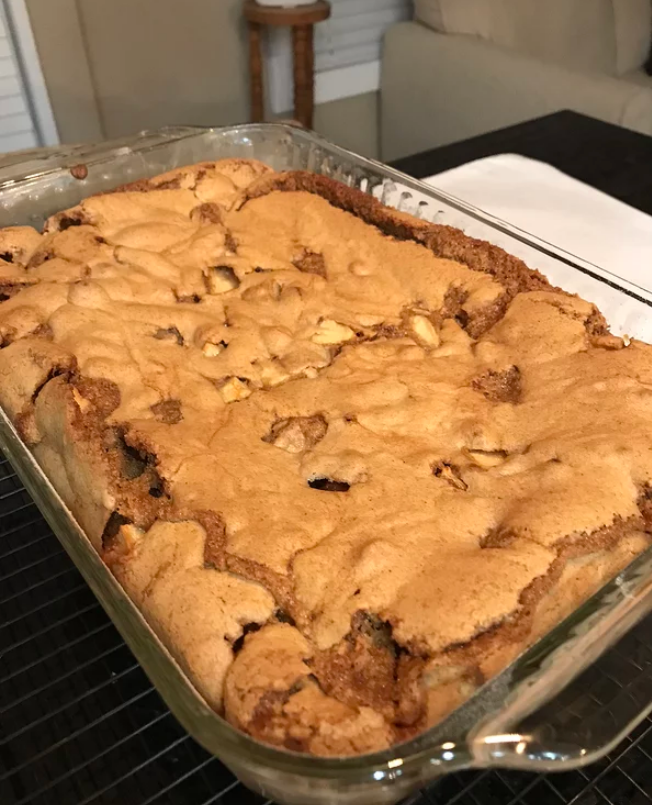 Ingredients:
2 eggs
1 cup vegetable oil
2 cups white sugar
2 teaspoons ground cinnamon
½ teaspoon salt
1 teaspoon vanilla extract
2 cups all-purpose flour
1 teaspoon baking soda
4 cups apples – peeled, cored and diced
Instructions:
1. Preheat oven to 350° F (175° C). Grease and flour one 9×13 inch cake pan.
2. In a mixing bowl, beat oil and eggs with an electric mixer until creamy. Add the sugar and vanilla and beat well.
3. Combine the flour, salt, baking soda, and ground cinnamon together in a bowl. Slowly add this mixture to the egg mixture and mix until combined. The batter will be very thick. Fold in the apples by hand using a wooden spoon. Spread batter into the prepared pan.
4. Bake at 350 ° F (175° C) for 45 minutes or until cake tests done. Let cake cool on a wire rack. Once cake is cool serve with a dusting of confectioners' sugar or with a Cream Cheese Frosting.