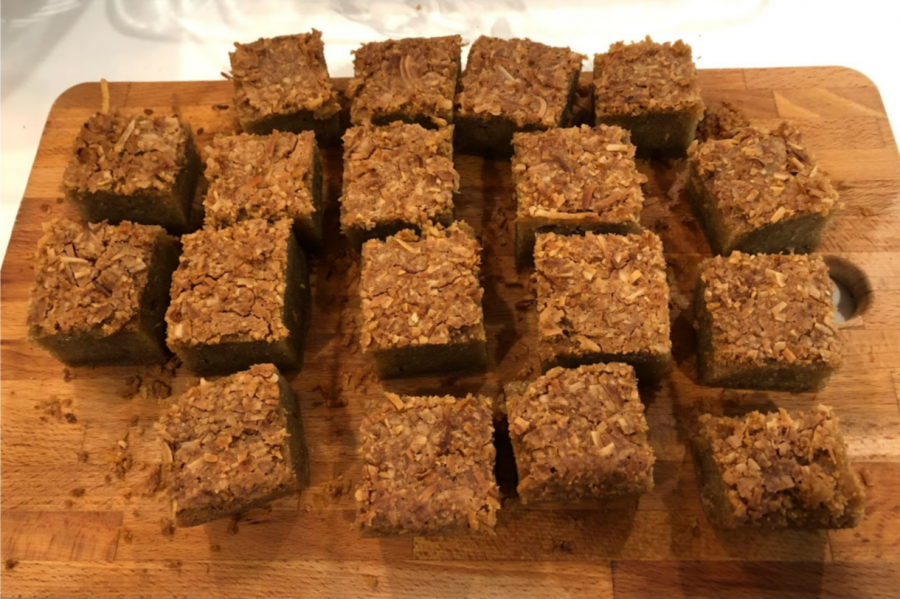 Coconut "Snow" Mochi
Throughout the year, my mom and I often bake our family's favorite: coconut mochi. It originally comes from my mom's friend's recipe book Better Baking: Wholesome Ingredients, Delicious Desserts. For the holidays, however, I alter the favored recipe slightly and top it with finely shredded coconut to imitate snow. After baking, the coconut darkens to a caramel color, so it helps to top with more coconut or powdered sugar to sell the snow effect. This version of coconut "snow" mochi is a wonderful and warm baked treat that I love to enjoy!
Ingredients: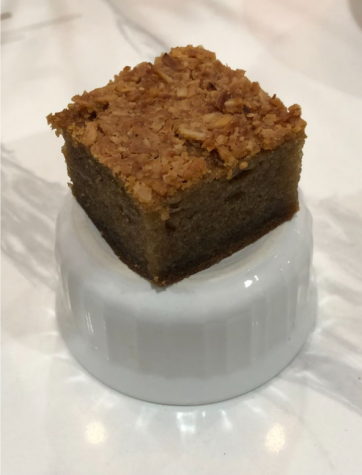 1 box of sweet rice flour such as Mochiko (around 1 pound, 453 g, or 3 cups)
2 teaspoons baking powder
¼ teaspoon ground turmeric
¼ teaspoon salt
4 room-temperature large eggs
1¾ cups sugar
2 cans of unsweetened coconut milk (3½ cups)
¼ cup neutral oil such as grapeseed or canola
1 tablespoon pure vanilla extract
Finely shredded coconut to top (if you don't have finely shredded coconut, use regular shredded coconut and cut it into smaller pieces with a knife or food processor)
Instructions
1. Preheat the oven to 350° F
2. Whisk the sweet rice flour, 2 teaspoons baking powder, ¼ turmeric, and ¼ teaspoon salt in a large bowl. Beat the four eggs and 1¾ cups of sugar in another large bowl with an electric mixer on medium-high speed until pale yellow. Reduce to medium speed and add the two cans of coconut milk, ¼ cup neutral oil, and 1 tablespoon vanilla extract, beating only until incorporated. Scrape down the bowl and beat on high for 30 seconds.
3. Pour the batter into an ungreased 9-by-13-inch baking pan. Sprinkle the coconut snow evenly on top.
4. Bake until the coconut on top is caramel brown and the edges are starting to pull away from the sides of the pan, which is around 1½ hours. The mochi should look golden.
5. Cool completely in the pan (overnight is best, but around 2½ hours should work depending on the day) and cut into 48 pieces so there are sixths crosswise and eighths lengthwise.