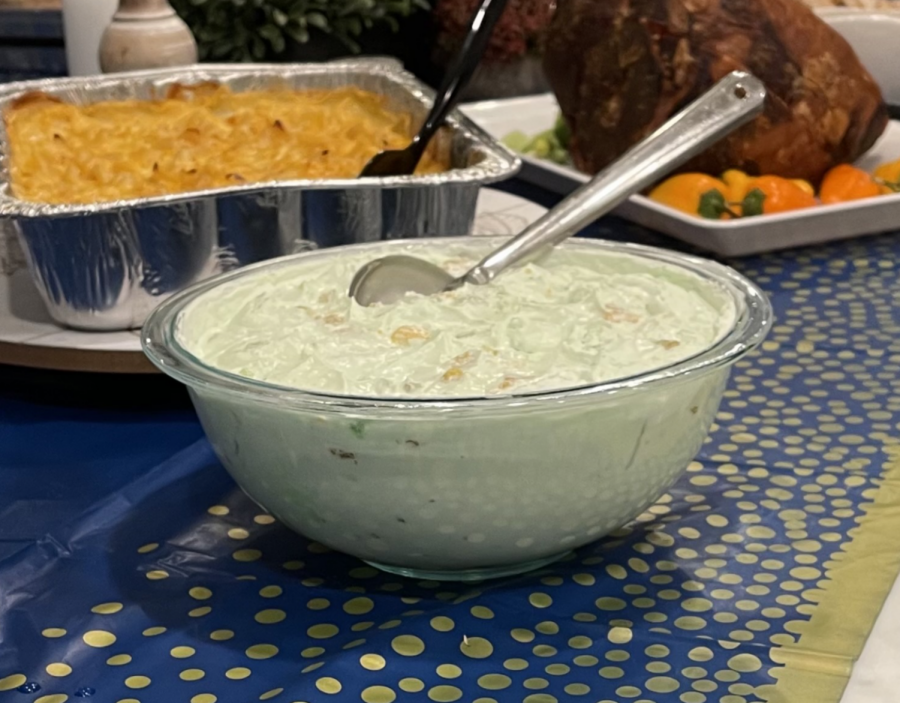 Watergate Salad
When my grandparents first came to this country, they met some Americans from Chicago who eventually became their best friends. They introduced this dish, the watergate salad, to them at their first Thanksgiving together. It was such an interesting concept to serve a sweet dish with all the main courses and serve it as a salad, so it became a favorite in our family. We only serve it at Thanksgiving, so it's always a highly anticipated dish. It's not unusual in the Midwest to have a sweet dish like this be served with the main dishes. Even now, after 40 years, we still serve this dish with the main courses. Without it, Thanksgiving would be incomplete.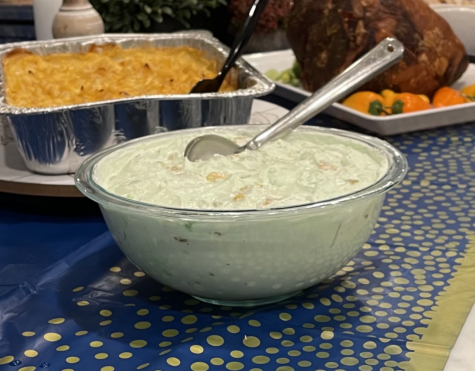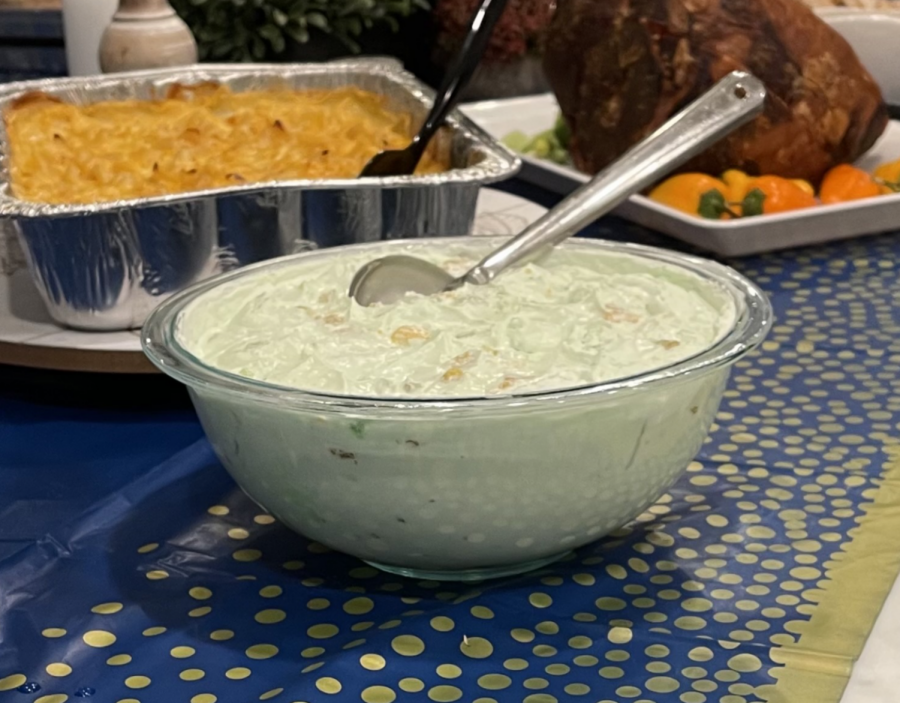 Ingredients:
32 ounces of 2% small curd cottage cheese

24 ounces of cool whip, whipped topping

20 ounces of dole crushed pineapple in heavy syrup

2x, 3.4 ounce container of pistachio jello

(Optional) crushed pecans
Directions:
It's a simple three-step procedure. First, you need to drain the syrup out of the pineapple. Then, you add in your pineapple, pistachio jello, cool whip and cheese. Finally, you mix all the ingredients together until smooth.